Keep Your Members For Life & Grow Revenue With Your Branded Mobile App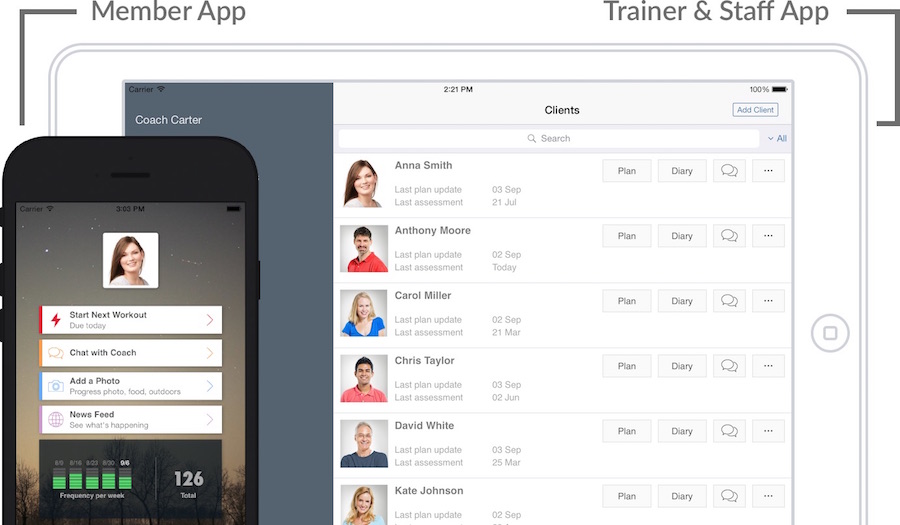 Build Your Brand
A tailored made app with your logo, design, and color in the hand of your members, trainers, and staff.
Get Started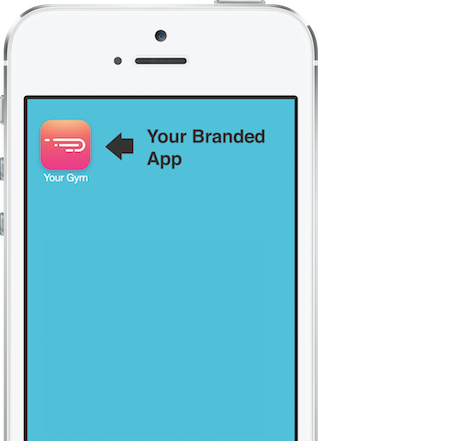 Your Members Will Finally Stick To Their Fitness Resolution
Get Your Members Faster Results
Train Hundreds of Members with Ease
Build and send customized training plan directly on your members' app. Use templates to assign plan to multiple members with a single click.
Lost members are soon to be dropped members. Give the help your members deserve to reach their fitness goals.
Keep Your Members Accountable - Automatically
Automatically Send personalized messages to your members based on their attendance. A simple weekly checkin can increase the number of exercise hours logged by 32%.
Build Community
A private social group for you and your members to become successful.
Share fitness tips and motivational quotes. Bring everyone together with fun challenges and social events.
Awards
Your App will keep reminding your members about every little milestone they are achieving. Your members wouldn't want to break their winning streak.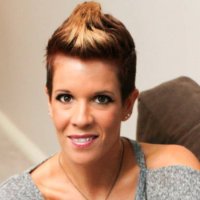 This has been by far, the best investment I have made for Power Glow. TrainerFu has brought value to my members experience, saves me time, and offers a unique way to stay connected with members throughout each week.
Sell More
Referral Program that Works
Your members can invite their friends to your gym and earn rewards. In-app referrals not only increases participation but also makes the entire process obvious and frictionless.
Deals & Promotions
In-app promotions combined with push notifications is proven to reach 3-times more members than the traditional methods of emails and flyers. Sell more by sending the right offer at the right time.
Add New Revenue Streams
Provide a mix of in-person and virtual training to members who cannot afford to spend $500 per month on personal training packages. Increase your customer lifetime value and get more members faster results.
Earn New Customers from Facebook
Your members can share their workouts, photos, achievement on their Facebook pages, promoting your gym and brining you new customers.
Get Your Custom Branded App Today
We will build and provide continuous updates to your app on all platforms - iPhone, iPad, and Android. Plans starting from just $99/month.
Get Started