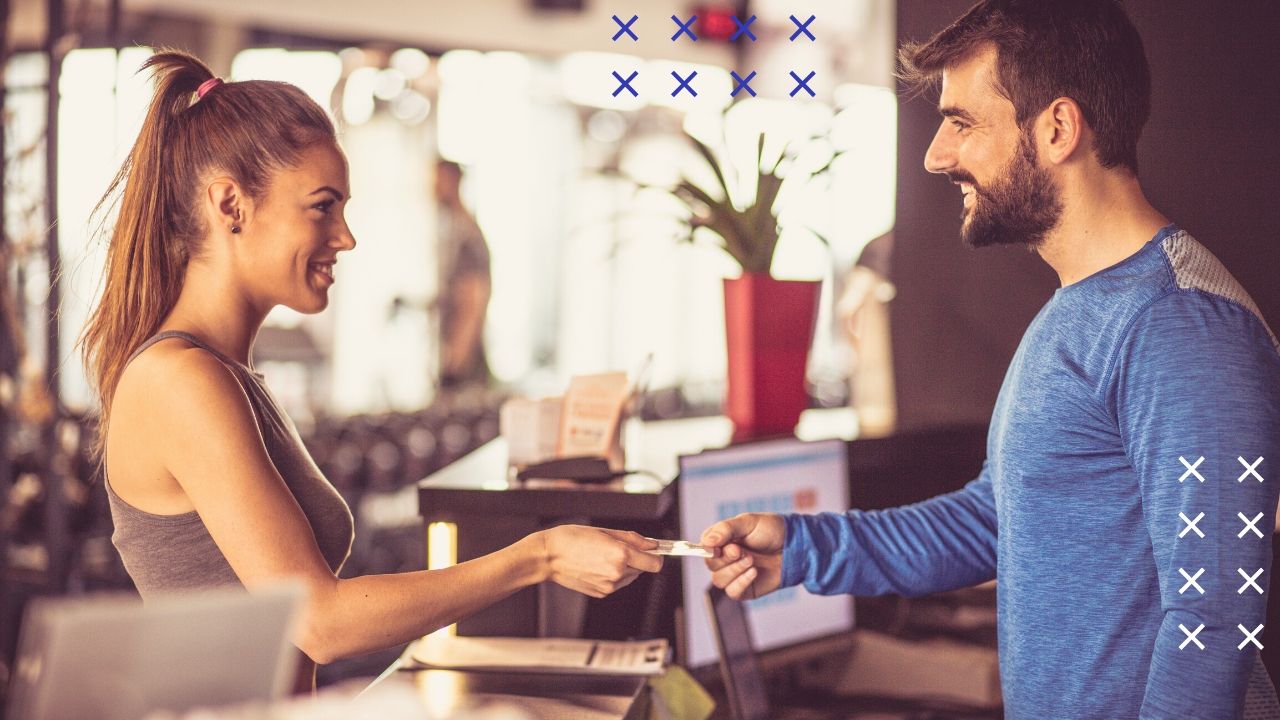 Whether your business will experience exponential or mediocre growth (or end up being a failure) depends on two crucial factors:
How many cold prospects you can reach with your marketing efforts
How many of those prospects you can reliably and inexpensively convert into paying clients
It's critical that these factors work in tandem. For instance, having plenty of prospects, but not being able to convert them in a cost-effective way is not helpful, and neither is having a great sales system without any prospects.
That's why a system that can reach large numbers of prospects and then convert a high percentage of them into paying clients is a recipe for a highly profitable and successful fitness business. This is called a sales funnel, and a well-crafted sales funnel consists of three important components:
Your target audience
Irresistible bait
An outbound strategy
Let's look at each one of them.
Target Audience
As its name suggests, a sales funnel is shaped like a funnel. The wide part at the top illustrates prospects entering the funnel, whereas the narrow part at the bottom represents the clients you acquire from it. The principle of "garbage in, garbage out" truly applies to the sales funnel. For example, if the prospects entering the funnel are not the right fit for your business, then you can't expect to pick up many clients on the other side. Rather, to bring in more long-term clients, it's essential that high-quality prospects enter the funnel in the first place.
But, who are these high-quality prospects? These people are the ones who will:
understand the benefits of your service right away
buy from you quickly
stay with you for the longest
Come to think of it, this is the profile of your ideal customer. Your niche. Therefore, the first step in creating a profitable funnel is to identify your niche. If you haven't already nailed down your niche, I would highly recommend you to read our step-to-step guide on identifying a profitable niche for your fitness business.
Irresistible Bait
Now that you've identified your niche, it's time to ask them for the sale, right? Wrong. Even your ideal customer needs to have the opportunity to know, like and trust you before they will buy from you.
So, how do you get your prospects to know, like and trust you? The first step to guarantee higher conversions is to start by providing value to your prospects – without asking for much in return. Specifically, entice your prospects with a free (or practically free), irresistible offer. By doing so, you'll achieve two very important milestones. First, you'll attract a lot of prospects to your business and, second, you'll get their attention. Then, once you have their attention, you can build the "know, like and trust" factor to easily convert them into paying clients.
Automatic fitness challenges are the perfect vehicle to deliver your irresistible offer and build the "know, like and trust" factor. Checkout our comprehensive guide to take an in-depth look at the automatic fitness challenge and how you can design, set up and deliver the challenge to build a high-converting sales funnel.
Outbound Strategy
After you've nailed down your niche and created an automatic fitness challenge, the only thing left to do is to get your automatic fitness challenge in front of your target audience. Don't worry; we'll lay that all out in our traffic generation guide. Specifically, we'll look at basic and advanced strategies to drive high-quality traffic to your automatic fitness challenge.
No one said building a sales funnel would be easy; in fact, it will require a significant investment of time and effort. However, once you set it up, the key word here is "automatic"; it will be your 24/7 salesman – who's not on the payroll. Let's get started:
Next
Part 2: Step-by-Step Guide to Identify a Profitable Niche for Your Fitness Business
Part 3: Convert Cold Prospects into Hot Leads & Paying Customers With Automated Fitness Challenges
Part 4: Advanced Strategies to Drive High-Quality Prospects to Your Automated Fitness Challenge