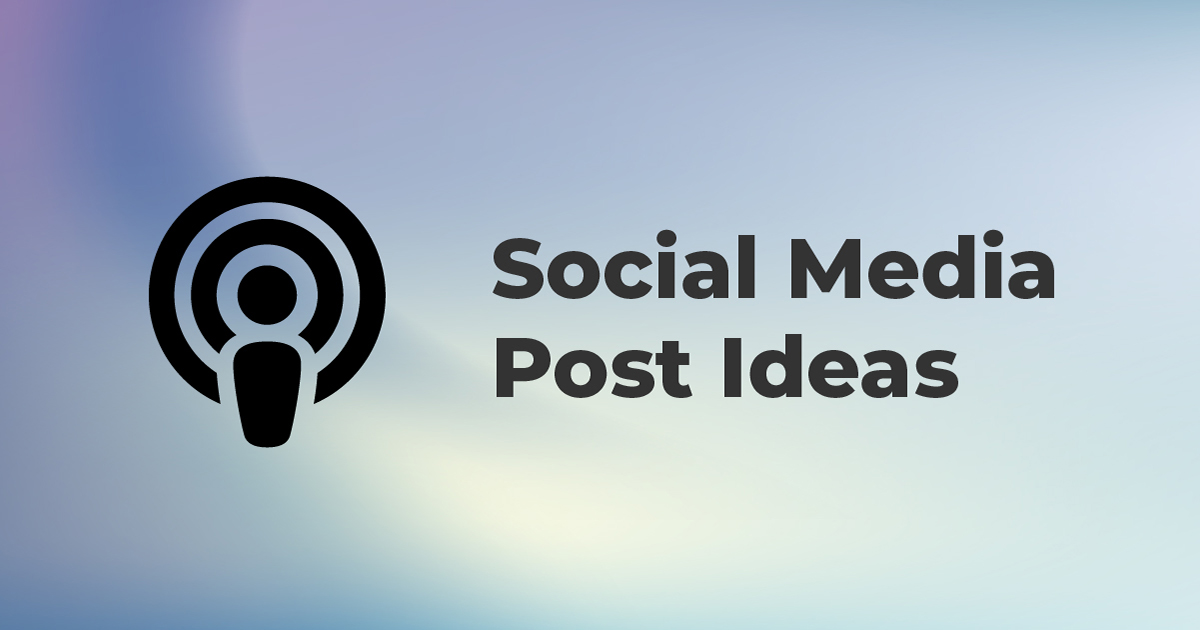 It's a cliche, but it's true: Social media has made the world smaller. For a fitness business like yours, it has never been as easy to connect to your ideal client, no matter where in the world they are.
And no matter what social media platforms you choose to use, your goal remains the same. You want to deliver value, build trust, and ultimately close deals so that you can help more people and grow your personal training business.
So should you share the same content across all social media?
And what exactly should you be sharing anyway?
Even though all social media platforms are often put under one umbrella, they all have different features. The type and format of content that will work on one platform won't necessarily work on other platforms. So yes, to really use a social media platform effectively your content should be modified according to each site.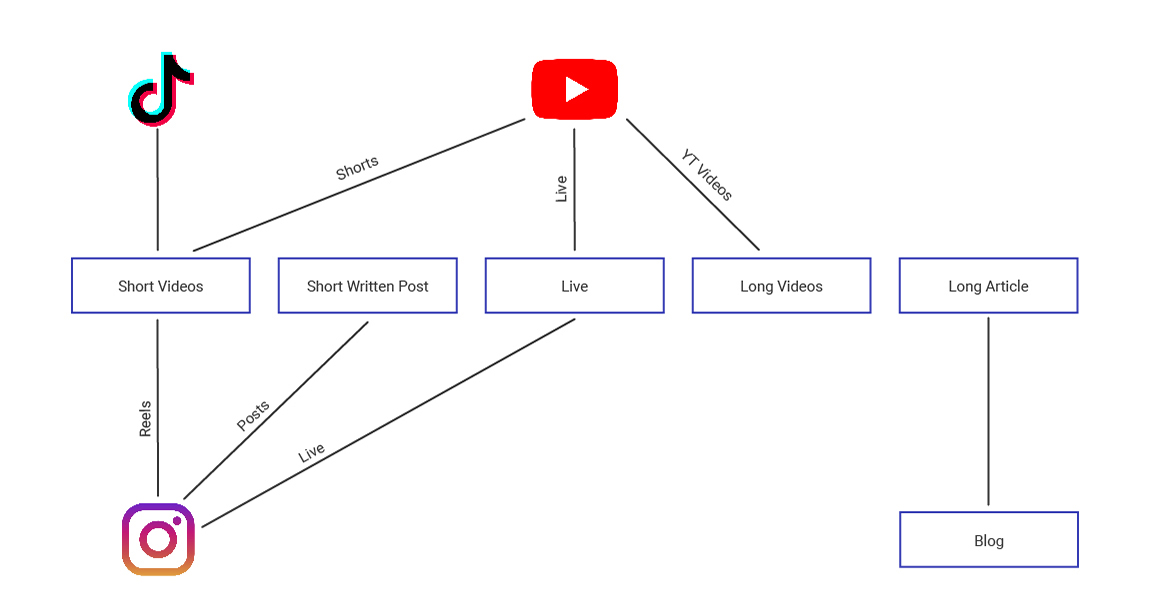 To help, we will explain how social media platforms are different from each other. Then we will cover six types of content types that you should share on social media, how to modify your content for different platforms, and social media post ideas under each category.
Let's get social!
Table of Contents:
Chapter 1
Types of Social Media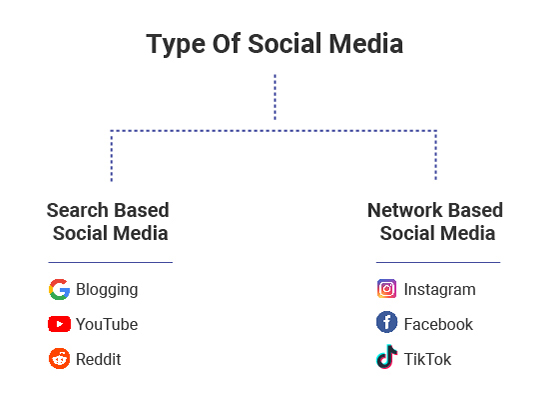 Instagram, Facebook, TikTok – the list goes on. There are many different social media sites and all of them grew in popularity for the unique features they bring to the table. Many social media users visit more than one of these sites daily. In fact, the average user has eight accounts and spends up to two and half hours of each day on socials.
Business owners quickly realized the value of social media and have been using it as a marketing tool with great success. And the most successful business owners understand the intricacies among each platform and know how to make their online content perform in a variety of formats.
To do this for your fitness business, we'll start by classifying social media into two different types: search based and network based.
Search based social media is powered by user inquiries. Think about someone looking for a 20 min workout; they'd most likely go to YouTube. Or someone that wants to get advice on starting a fitness plan – you might find them searching on Reddit. Search based social media is all about longer form content. It can be easier to get discovered, but hard to build community.
Whereas, network based social media is all about community! The content here is often more bite sized, engaging, and easily shareable. You might be most familiar with this type of social media due to personal usage. Instagram, TikTok, and Facebook all fall within this category.
You don't have to come up with totally new fitness social media post ideas for every site. Rather, you just have to figure out how to repurpose your content and make it work for each platform.
Chapter 2
Fitness Content Ideas for Social Media
The following categories of content should inspire your overall content strategy. We'll also cover some specific examples of each type of content and how it can best be used for different channels.
Educational Pillar Content
One of the most important parts of your content strategy should be educational content that teaches your ideal clients and establishes your expertise in the industry.
We recommend deciding on four main "content pillars" or categories that you will share online. These pillars are the components you use to get your clients results. Here's an example of four pillars you might see on a fitness page:
Workout
Nutrition
Mindset
Habits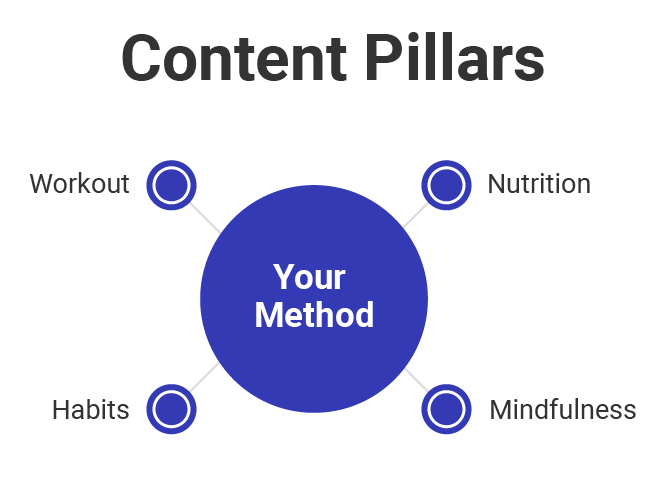 Once you have your pillars, you'll break them down even further to generate your actual content ideas. Here's what one of the pillars from above might look like broken down:
Workout
Stretching
Foam rolling
Warmup
Exercises
Form cues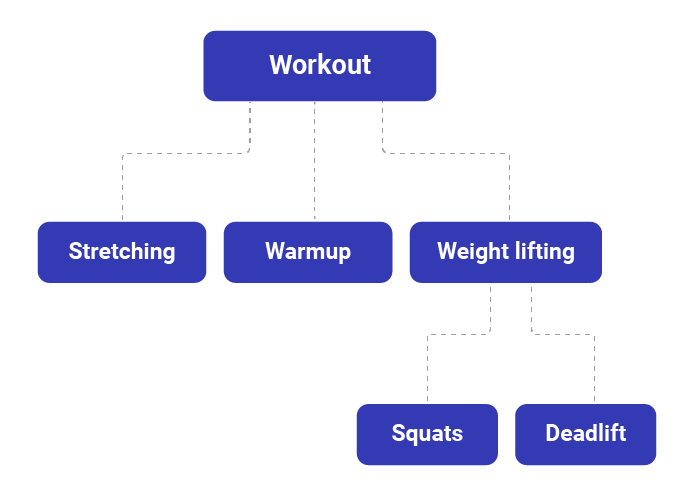 Doing this for each pillar will give you 25-30 subtopics to talk about. That's a lot of content! These educational topics can help you build your authority online so that followers see you as a go-to source for all things fitness, making them much more likely to work with you when they're ready to hire a personal trainer.
Use YouTube and your blog to share long form content and expand upon your topics in detail. Think about your ideal clients' needs and the types of questions they are asking online. Conduct some keyword research to make sure that you are targeting the right questions.
You can break down the longer content that you create into bite sized pieces for Instagram, Facebook, and TikTok. One blog post can become several captions. One YouTube video can become a dozen Reels or TikTok videos. Be sure that each post, though shorter, still provides great value to your friends online.
Share Your Identity
Of course, a lot of your content online will be focused on fitness. But to get ideal clients to like and trust you, it's important to also share pieces of your personality.
You may identify with being a mom, a dog lover, a traveler, etc. We are all drawn to people that we relate to. So by making a few elements of your personality a part of your fitness brand, you can attract more followers and build that like factor.
This type of content performs great on network based social media where building community is key and people expect personal content.
Here are some ideas:
Instagram story while walking your dog
Instagram Reel of a "day in the life"
Facebook post of your family on vacation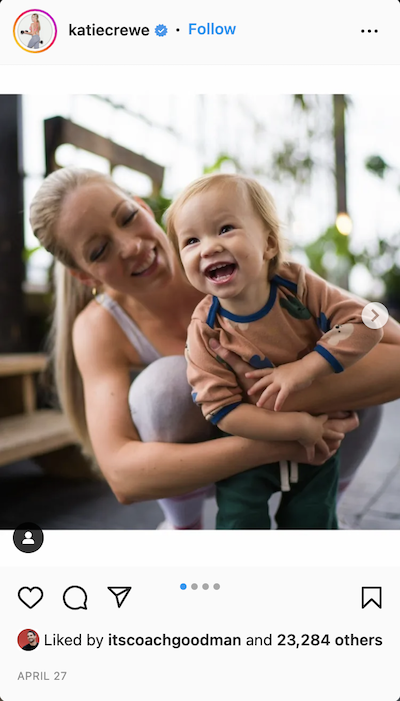 Convince Your Ideal Client You Know Your Stuff with Social Proof
If you're in the market for a new pair of headphones, you will more than likely spend a good amount of time reading reviews online before deciding which pair to buy. This is because other people's opinions matter to us when making purchasing decisions.
You can use social proof to your advantage on all types of social media. Ask happy clients to record video testimonials that you can put on Youtube. Share quotes from clients on Facebook and Instagram. Create Reels and TikTok videos of client's small wins like having fun being active, achieving a new PR, or completing a workout goal.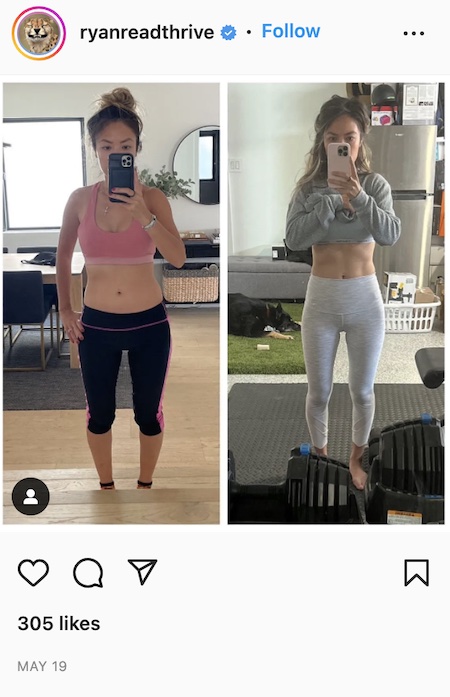 Highlight What Makes You Different to Stand Out in a Saturated Market
If you have a new way of doing something, special training, or a unique approach, make sure that you are making it a prominent feature in your content. This can help you stand out and be more memorable in an oversaturated market. Think about the advantages of your approach and compare them to the disadvantages of your competitor's approach.
Use thoughtful Instagram and Facebook captions to explain to your followers what makes you different. You can point them toward your other social media sites where they can learn more from your other types of content.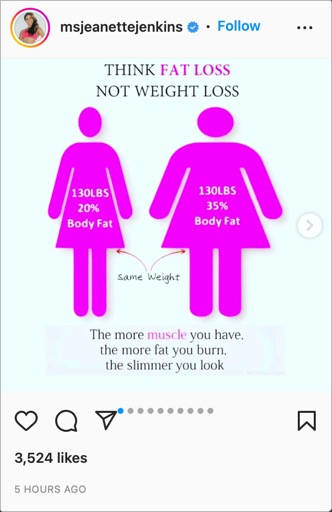 Let's say your unique perspective is that you focus on fat loss without a restrictive diet. Here are some ideas of different types of post that would all work together to promote this idea:
Instagram carousel graphic with stats about good fats and carbs
A YouTube video of you explaining why a restrictive diet won't help you achieve long term results
A TikTok of what you eat in a day
Facebook live with a nutritionist where you both discuss the downsides of restrictive diets.
Think About The Doubts Your Potential Clients Might Have And Tackle Them Head On
Your followers and potential clients will have countless objections, doubts, and limiting beliefs that will stop them from buying from you. It's your job to tackle these doubts head on and dispel them before asking for a sale. Remember, people have short memories and it's ok to repeat yourself on social media, especially when it comes to tackling your ideal client's doubts.
In search based social media, you can tackle client's objections with longer form content. Think about the kinds of questions and fitness challenges your ideal clients might be searching for online. Play around on Google to determine what keywords they are using. Use these in your content so that you can establish your expertise by answering those common questions.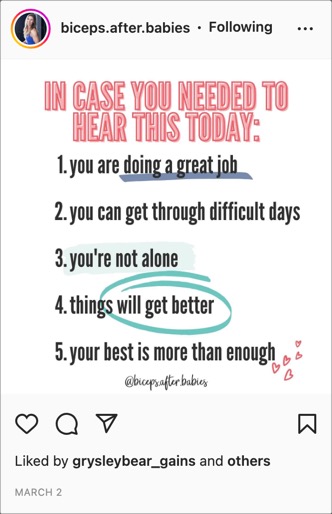 Constantly call out those objections in your network base content as well. Use well formatted captions to keep readers engaged and persuade them to change their minds.
Generate Sales By Asking For Them Often
Remind your followers how to work with you, inform people what's included in your packages, regularly ask on your feed that you are looking for participants — these are the kinds of things that can help you generate actual sales on social media.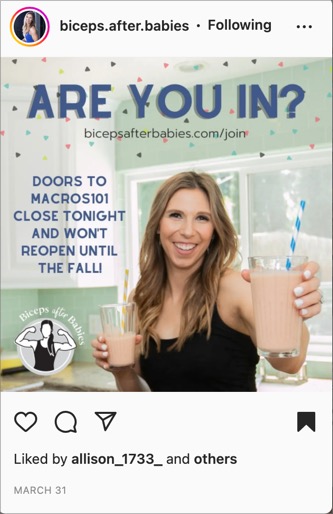 In search based social media, you may ask for sales indirectly by presenting your products or services within your content or including a strong "call to action" at the end. You can make asking for sales more prominent on network based social media. Go live on Facebook or Instagram to talk about your packages, write captions that explain how to work with you, and share photos of your process. Just be sure to pepper sales generating content in lightly amongst all the other types.
Chapter 3
Make Social Media Work for You
Your social media content is just one piece of the puzzle in a great sales funnel. Your social channels are how you maintain ongoing communication with ideal clients. This communication, over time, can help you turn those clients into paying customers.
They say an ideal client should have seven brand interactions before they will trust you and become a lead. Being on more platforms is better because you are increasing your chances of engaging your ideal clients.
But don't get overwhelmed by trying to be everywhere at once. Start with a channel that you are comfortable with. If you start with a network based, try to add a search based channel next. And so on.
Use scheduling tools to preplan your content calendar and automatically send out posts. These can be great time savers! And when it's possible, consider hiring help for social media. A social media manager or marketing assistant can help you make the most of every channel so that you can constantly have qualified leads coming to your door.
Social media is such a great medium for connecting to clients and building a profitable personal training business. And we've got a ton of great resources that can help you learn everything you need to know to be successful. Check out some of there here: