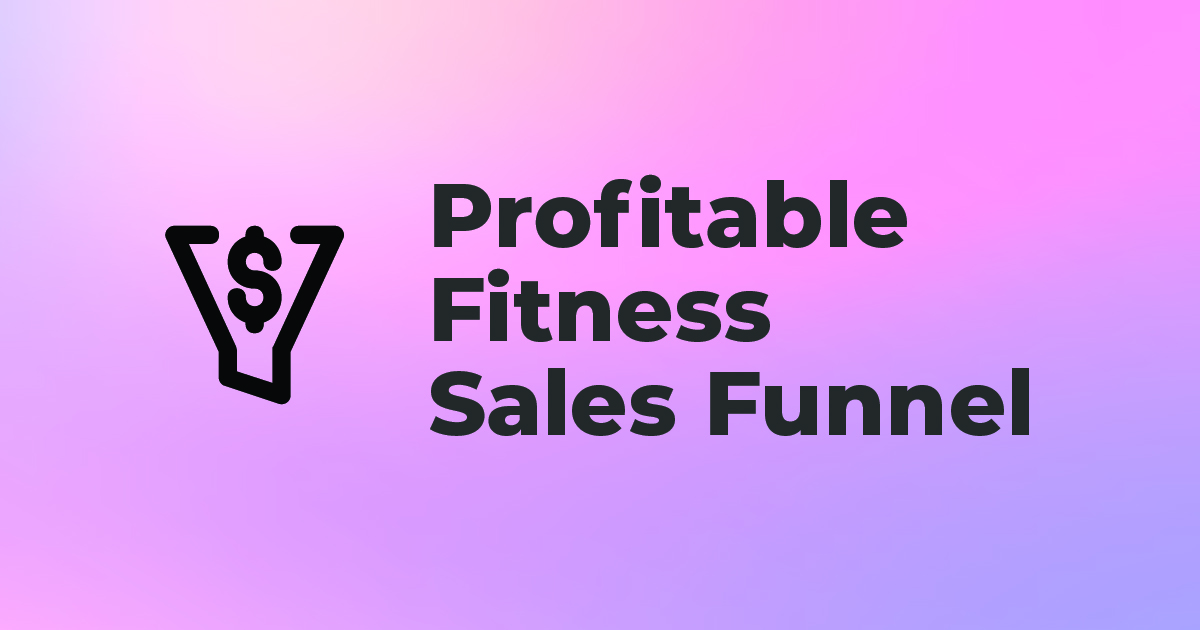 Being successful as a personal trainer involves being able to work with enough clients to reach (or exceed) your financial goals. To do this, you can rely on word of mouth referrals and networking.
But… if you want to grow faster, it's also important to have a system for getting leads and turning those leads into paying clients. And that is exactly what a sales funnel does.
However, you don't want to build just any sales funnel. You want to build a sales funnel for your fitness business that is profitable, scalable, and fast growing. Your funnel shouldn't take too much of your time or money and should bring you an influx of clients every single month with ease.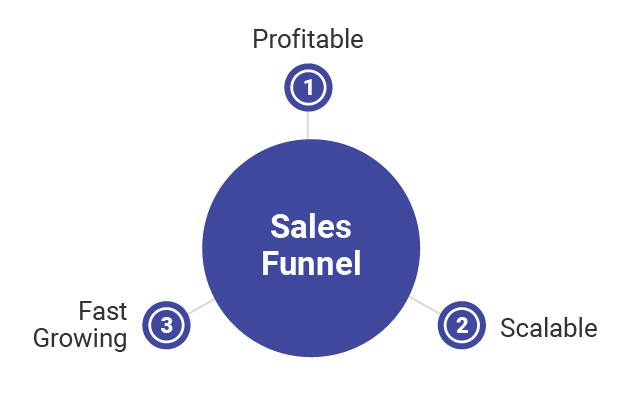 In this post we will look at how you can build such a funnel. We will start with defining the parts of a basic funnel and how they each serve a purpose on your client's journey. From there, we'll talk about how to optimize your fitness marketing funnel and show you some sales funnel templates that convert.
Contents:
Chapter 1
The 3 components of marketing funnels
First things first, what exactly is a sales funnel?
Simply put, a sales funnel is a path a prospect takes to become your paying customer. When most people first hear about you or stumble across your website, they are not quite ready to buy from you. These are often called "cold" leads. These leads still have a lot of unanswered questions and will take some convincing before they pull out their wallet.
Your sales funnel is how you answer these questions, form a relationship, and help these leads get to know you. This warms them up to the idea of spending the money to work with you. By the end of a good sales funnel, these leads are more familiar with you and your brand, and are more primed to buy from you.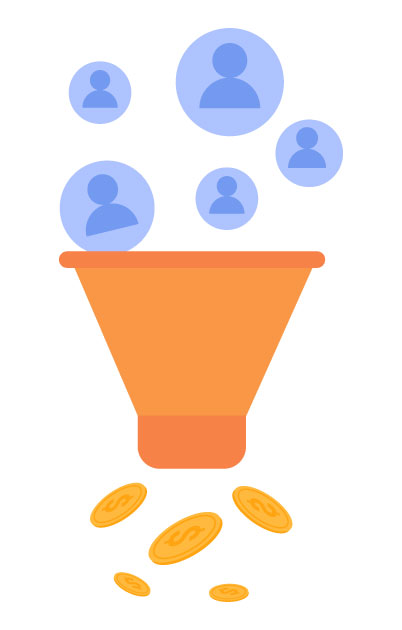 Let's break down each of the stages of a funnel that you'll move your prospects through. Keep in mind, for a sales funnel to be successful, it's important to always keep your ideal client in mind. This is the person you will tailor all your content and offerings to. It is much easier to make a sale if someone feels like you understand their needs and that your content speaks directly to them.
1. Attraction
The first step in getting leads is to attract them. This step is sometimes called the "awareness stage" as it just means getting people to find you and become aware of who you are.
There are quite a few different ways you can go about attracting ideal clients. You might offer free fitness assessments or personal training sessions. Social media is another great way to build awareness. Sharing the right content that encourages people to share with their friends gets more eyes on your pages.
Basically, the intended result of the attraction function of a sales funnel is to get a prospect to decide they want to get to know you a little better. They might follow you on Instagram or share their email address. Once they've agreed to open an ongoing communication channel with you, the next part of the funnel begins.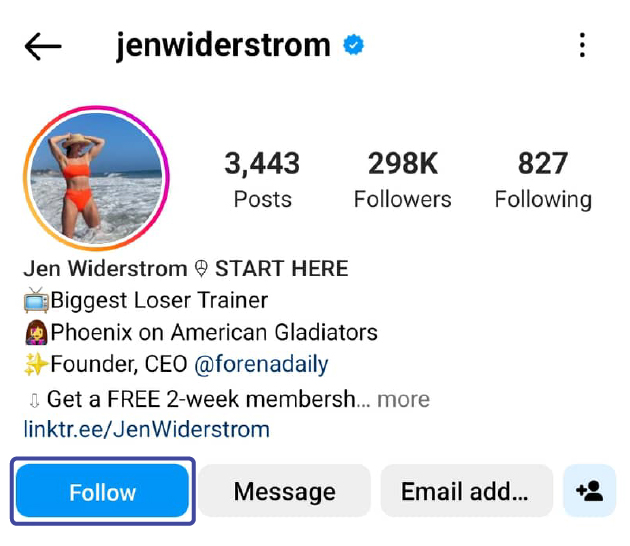 2. Nurturing
As we mentioned before, when someone first finds you, they may be interested in your services, but they will still have a lot of unanswered questions and concerns that are holding them back like:



Is your solution the best?


The nurture stage is where you answer those questions and convince these prospects that you are the person that can help solve their problem. You are building trust and nurturing your relationship with these clients – a crucial part of marketing and making sales.
You can nurture leads through various communication channels, like email or social media. We'll go through some specific examples of this soon.
3. Irresistible offer
You've attracted your ideal clients and opened a communication channel with them. Now, those prospects know that you have a solution to their problem and have the expertise that can help them reach their fitness goals.
It's time to close the deal with your unique offer.
You need to get clear on the services and packages you are offering and explain those offerings to your prospects. This is the part where you directly ask leads for a sale. If you've built out the earlier stages of the funnel, it should be no problem converting your leads to clients.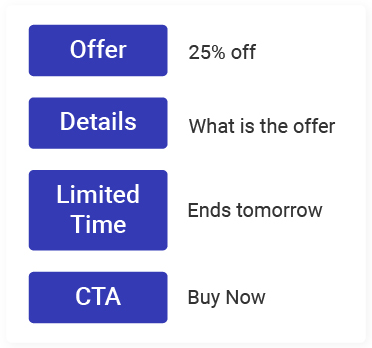 To build a truly irresistible offer, we recommend combining in-person training with online training. We have a great resource that tells you everything you need to know about building an online personal training business. Expanding online is a great idea and helps you offer something that other personal trainers aren't offering. Plus, you can easily build out your online components using an app like TrainerFu.
Chapter 2
Sales funnel templates
Now that you are more familiar with the three main components of a sales funnel, let's get into some specific examples of these steps in action.
Remember that every sales funnel looks different. Use these templates as a guide and don't be afraid to experiment. Keep track of what brings you the best results. (Keep in mind that the average funnel conversion rate in most industries is just 3%!)
1. Online directory + Free PT session + sales meeting
This is a common way for clients to find you and a pretty traditional example of a sales funnel. The upside to this is that it's simple and other than your time, it doesn't involve too many resources.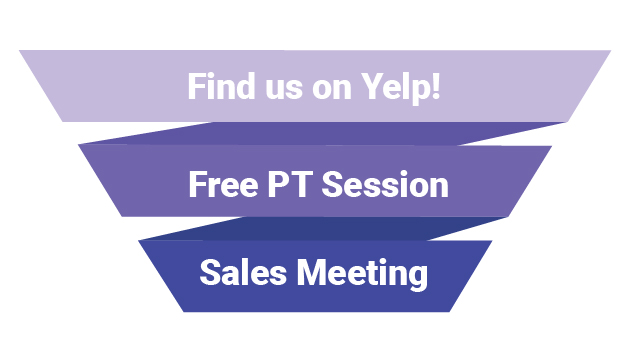 The cons? People in this funnel already need to be looking for a solution, meaning less prospects will discover you. The free session and sales meeting can also be time consuming, and the meeting is really your only chance to sell. This funnel can be successful, but tends to have a low closing rate. You can think of this funnel as getting one small slice of a very large pizza.
2. Instagram + irresistible offer + sales call
To convert clients using this funnel, you will need to have your Instagram marketing down pat. This will involve attracting people to your Instagram page and turning them into followers. You'll share your irresistible offer to these followers directly on Instagram. For those that bite, you can do a short sales call to close the deal.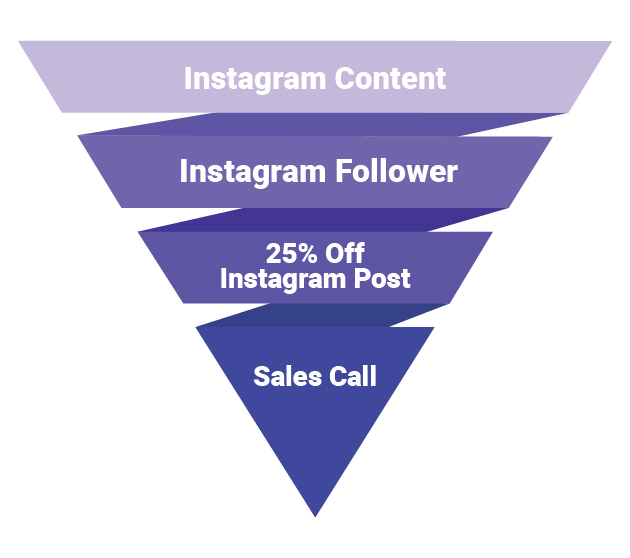 This is still a simple funnel but definitely effective. It's a much bigger slice of the pizza, that you can make even bigger as you hone in your marketing strategies.
The cons? The time it takes you to learn how to market yourself on Instagram and the fact that you are at mercy of the Instagram algorithm when it comes to just how many eyes you can get on your content.
3.Instagram post + content marketing (email + Instagram) + irresistible offer + sales call
Ok, so things are getting a little more complicated here, but that just means that you're eating an even bigger slice of the pizza. This funnel also gives you more control over content distribution.
This type of funnel is a great example of how to use many different methods for moving a prospect from the awareness to the conversion stage. Once you've got their attention with a great Instagram post, you can use a combination of both email and Instagram marketing to nurture those relationships. Eventually, you can share your offer in an email or even on a social media post. Use a strong CTA in your content and ask prospects to book a sales call. If your funnel has worked, those prospects will happily follow your directions to become paying customers.
In action, this might look something like this for a particular client – let's call her Elise:
Elise finds you on Instagram and loves your content. She watches a really great Reel that you do on proper squat form and decides that she wants to join your email list for more helpful tips. You send her a welcome email as well as monthly newsletters that offer a lot of value and help her feel like she knows you on a personal level. After a while, she receives an email with your irresistible offer inside. She's pretty interested! In that email, you include a link where she can schedule a sales call with you. Since your content has told her pretty much everything she needs to know about working with you, Elise is more than ready to commit to a package during the call.
This type of funnel obviously has a few more steps, but if you can get several prospects moving through it at any given time, it's a surefire way to have a steady pipeline of new clients.
4. Facebook ads + free resource + email marketing + irresistible offer
This sales funnel is similar to the last, but with a little added complexity. This type of funnel can help you make more money fast! This, friends, is like eating the whole pizza!
Facebook ads (or similar sponsored advertising) is a great way to get a lot of new eyes on your social media pages quickly and can optimize the "attract" stage of your funnel. In fact, fitness focused Facebook ads have a higher than average conversion rate at 14%!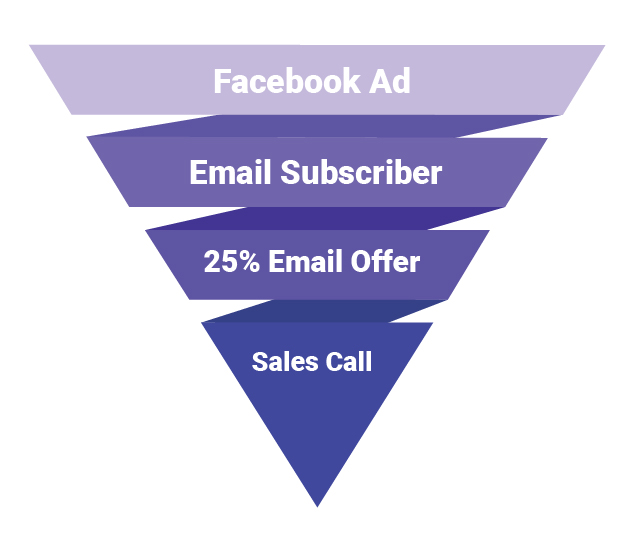 We recommend creating a lead magnet or free resource that entices the people that see your ad to provide their email in exchange for the content. Your resource can be a templated workout program or online fitness challenge – think "10 Days to Lose Belly Fat" or "2 Week Strength Training Challenge."
If you provide value with your free resources, you will be building trust with prospects and proving to them that you are an expert that can help them solve their problems. You'll continue to reinforce this with email marketing. Eventually, you'll include your irresistible offer in an email and directly ask your leads for a sale.
There are cons to this type of funnel: it's complex and expensive. Start with more simple sales funnels and work your way to something like this. Though time consuming, these kinds of funnels can make a huge impact on your business.
As a personal trainer, there's enough on your plate as it is. Let TrainerFu do some of the hard work of attracting clients for you. Within our app, you can create templated programs or automatic group challenges with ease. These are a great way to capture leads and push them down your funnel.
To wrap it all up
Building out a sales funnel can seem a little intimidating. However, it's the absolute best way to keep new clients rolling in and build your fitness business.
We recommend starting simple and evolving over time. You can add one complex element at a time, until you've got a profitable, fast growing, and scalable sales funnel that works for you.
If you're ready to start building your sales funnel, using TrainerFu to attract more clients and expand your killer offer is a great first step. You can even try it for free.
Be sure to check out our other similar resources:
Ultimate Guide to Instagram Marketing for Personal Trainers
Fitness Email Marketing: The Definitive Guide