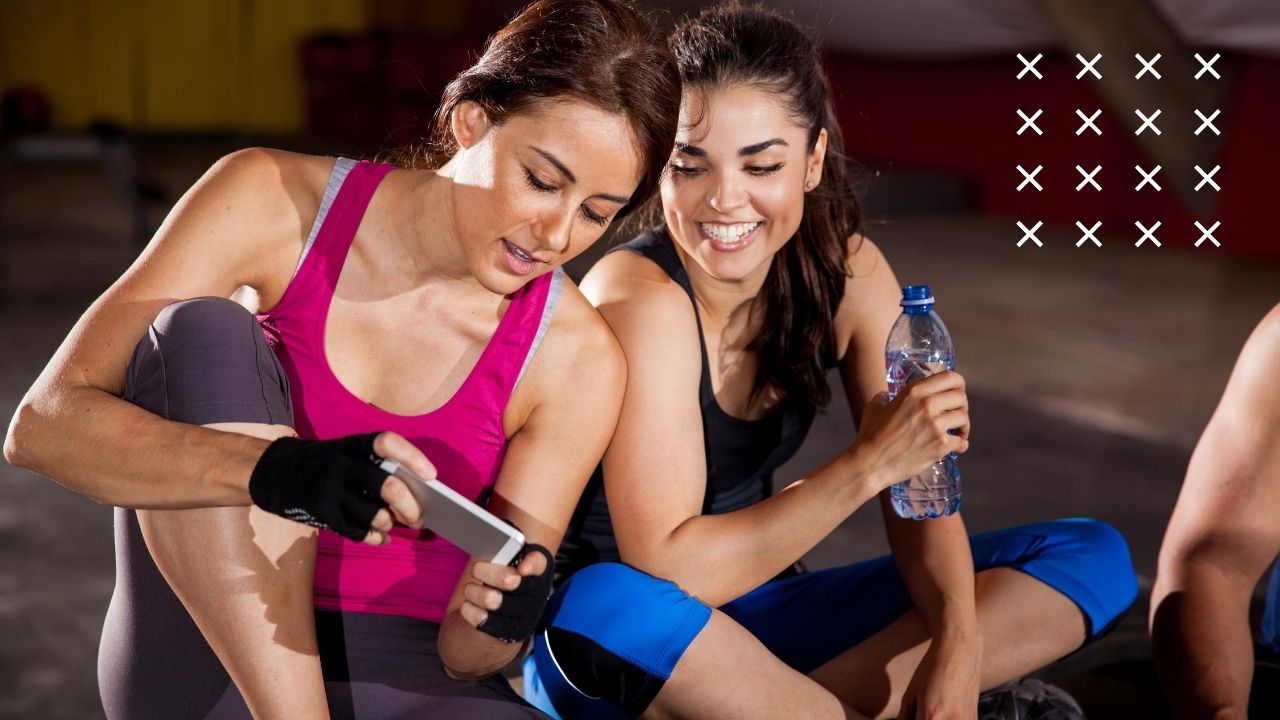 Any dedicated personal trainer knows that fitness is about more than just an effective workout. If you want your clients to truly succeed, both you and they need to think about their overall lifestyle, including:
A personalized workout plan
The right nutrition
Healthy habits
A supportive community
Fitness education
All of these elements are essential in delivering great results for your clients. Take any one away and you'll have lopsided results.
Most personal trainers, though, put almost all their focus on delivering a great workout session – they give all the other fitness aspects only cursory attention.
Trainers expect that if you give a client a general guideline, they will figure out the details on their own. Most likely, they will try for the first week or two, feel increasingly confused and discouraged, and then give up.
Of course, this is no one's "fault."
Giving feedback and keeping clients accountable on activities outside of training sessions is time-consuming, especially if you are juggling multiple clients.
The problem, though, is that, online tools like email or instant messaging were never designed for personal training – and yet these are the default types of technology trainers use to stay in touch with clients.
Think of how exhausting it would be to follow up with your client's lifestyle progress, week after week, through messaging.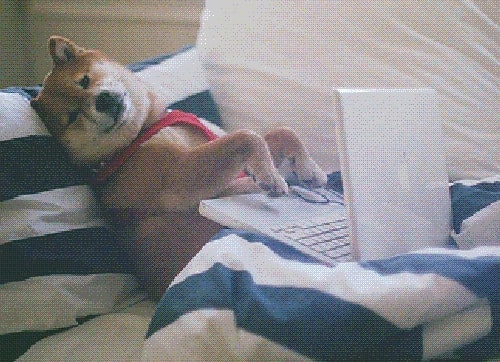 You would end up spending more time texting your client than actually training him.
Luckily there's some good news.
In recent years, personal training software has been developed to help minimize effort on your end while maximizing your client's experience and progress.
Custom features specifically built for every aspect of personal training allow you to cut down the time it takes to deliver a 360-degree experience by as much as 90%.
Let's take a look at how TrainerFu, a modern personal training app, makes it super easy for you to deliver:
Nutrition Coaching
Habit Coaching
Fitness Education
Supportive Community
Remote workout experience
1. Nutrition Coaching
The TrainerFu app allows you to see a detailed log of your clients' meals.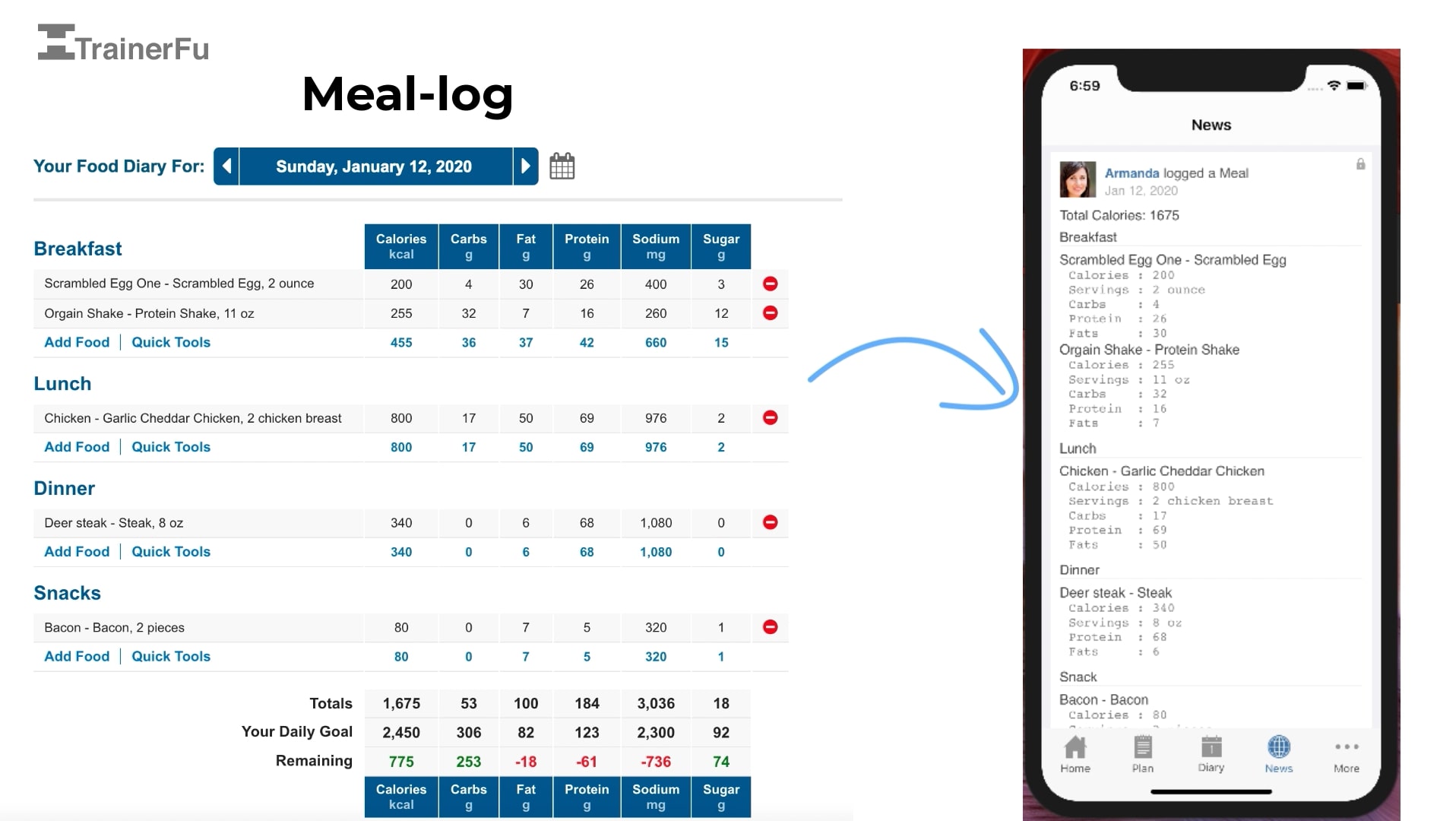 From here you'll be able to see for yourself the answers to all the most important questions regarding your clients' nutrition:
What's their daily caloric intake?
What does the macro breakdown look like?
Are they making truly healthy choices? Can some of their food be replaced with healthier options?
Finally, the app allows you to keep clients accountable, and provide feedback to keep their nutrition in line with their training.
2. Habit Coaching
Good habits are the bedrock of lifestyle transformation. TrainerFu easily allows you to assign habits that you would like your clients to improve, and it will automatically deliver check-in messages, reminders, and educational content directly to the client's app.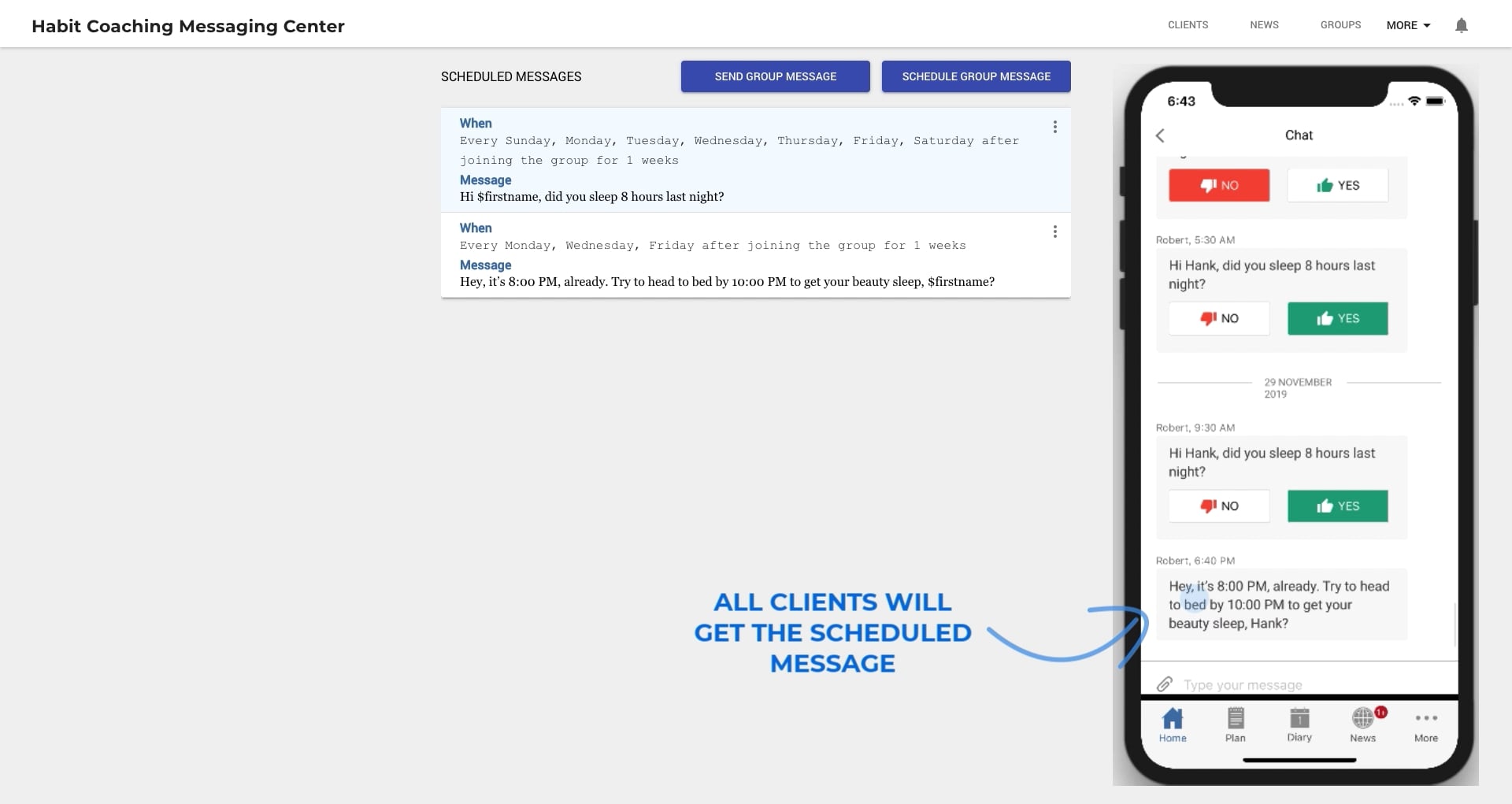 You can then review your clients' daily, weekly and monthly progress to keep them on the right track.
3. Fitness Education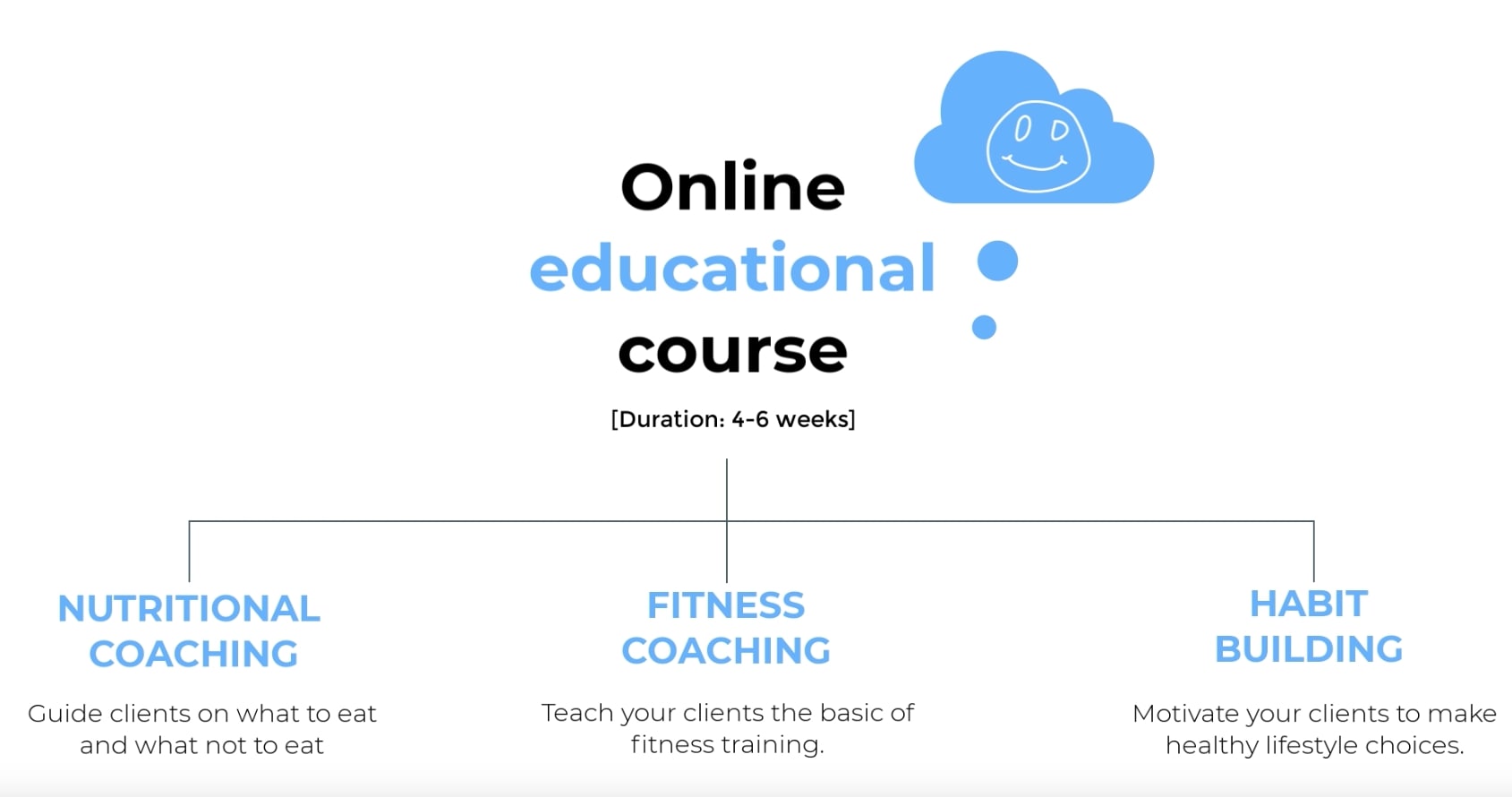 Is your client struggling with a particular issue, or especially interested in learning about a certain area?
You can create mini courses on any topic and then assign it to your client. The course content will be delivered to you on a set schedule within their client version of the TrainerFu app.
In-app courses are a fantastic way to increase engagement and add value to your clients' training without taking up yourvaluable time.
4. Supportive Community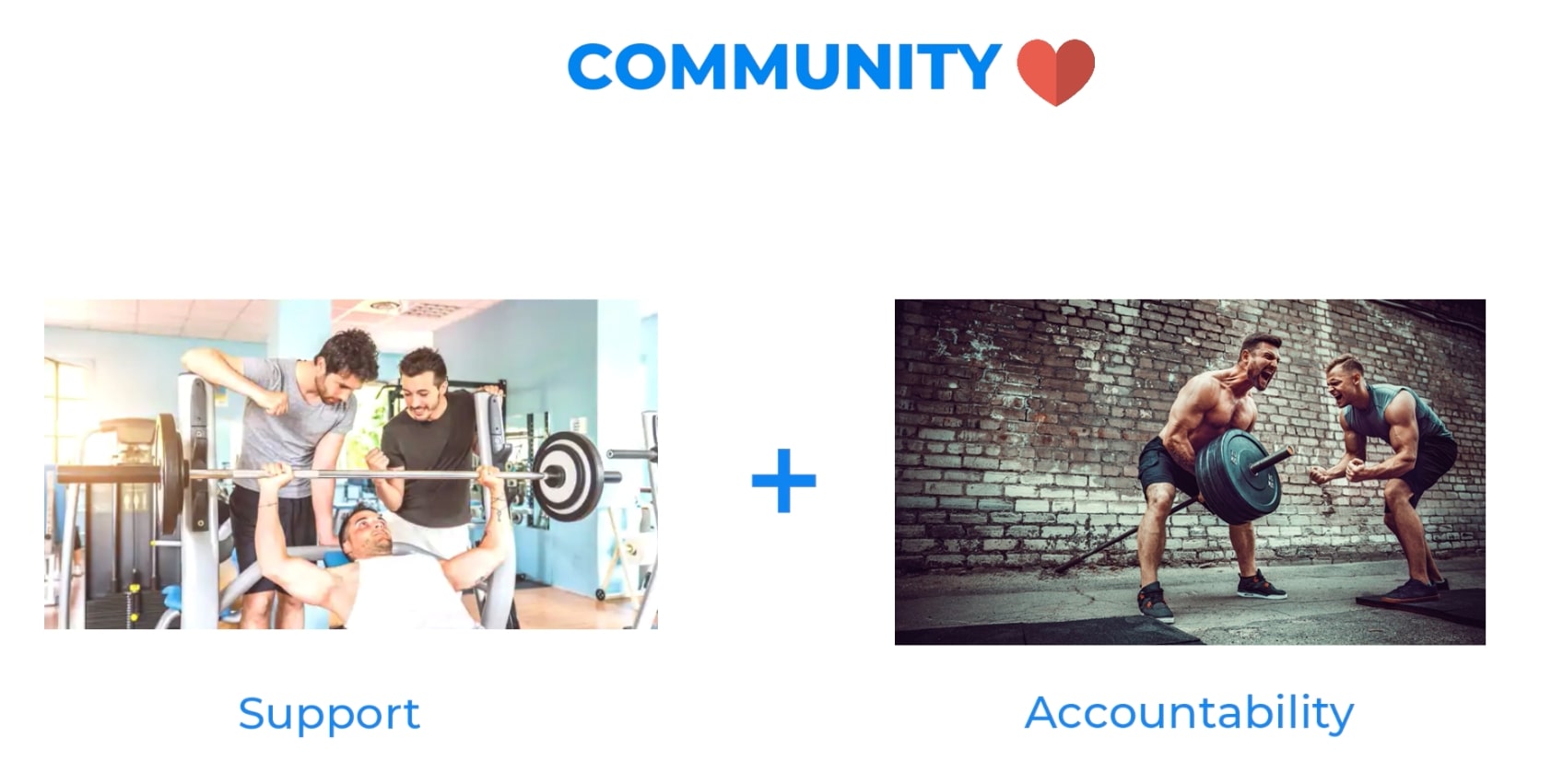 The social aspect of fitness training is one that is remarkably undervalued and yet has serious power behind it.
An engaged and uplifted support network, in fact, will do more to set you apart from your competitors. Not only is it fun for your clients, it will also provide them with additional support and accountability – which they will need when the going gets tough.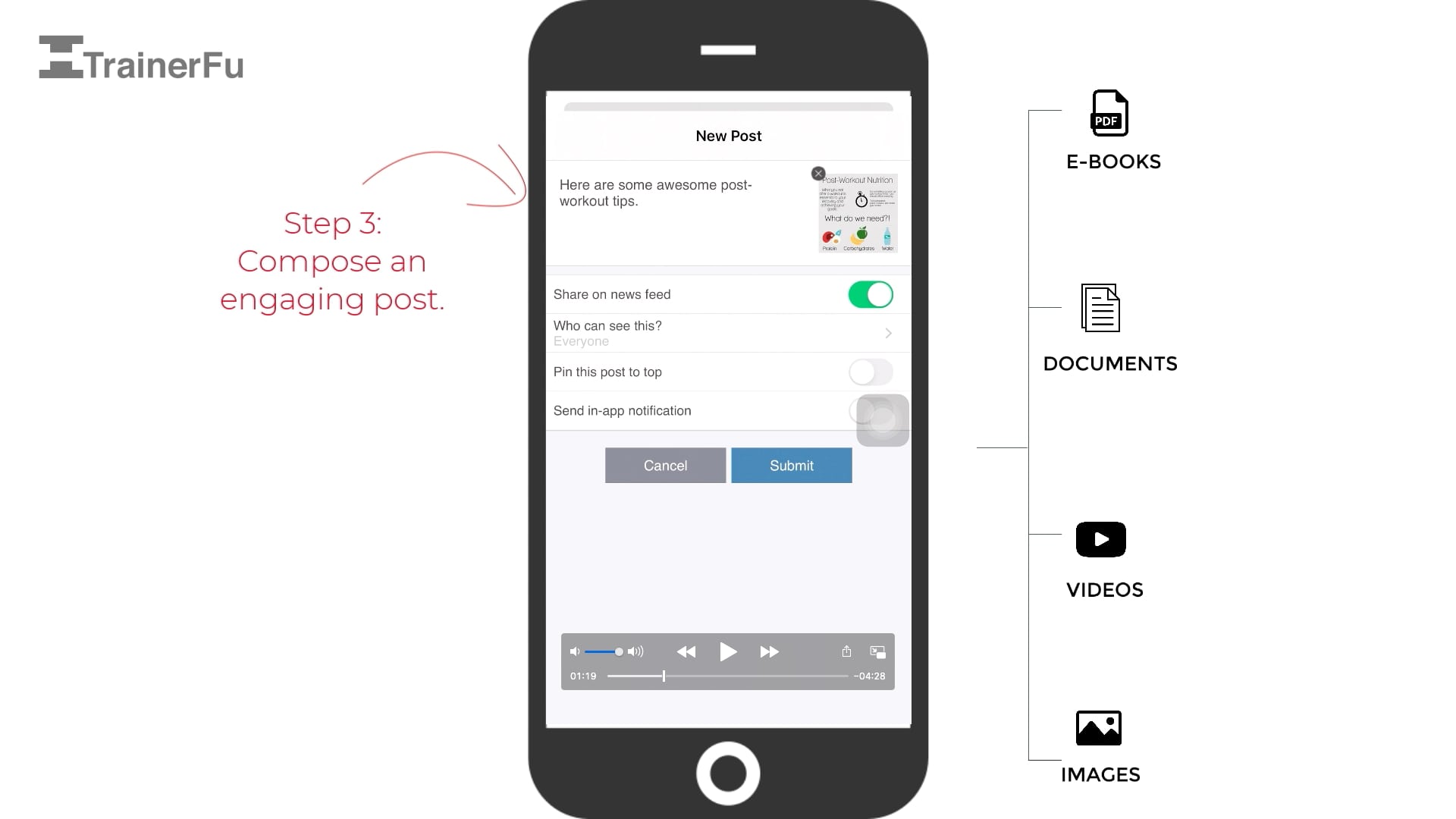 TrainerFu's news feed easily allows you to build a fun and friendly community for your clients. You can post useful and relevant content on the news feed to keep your clients motivated, and your clients can share their activities and successes with each other as they move closer together towards their goals.
5. Remote Workout Experience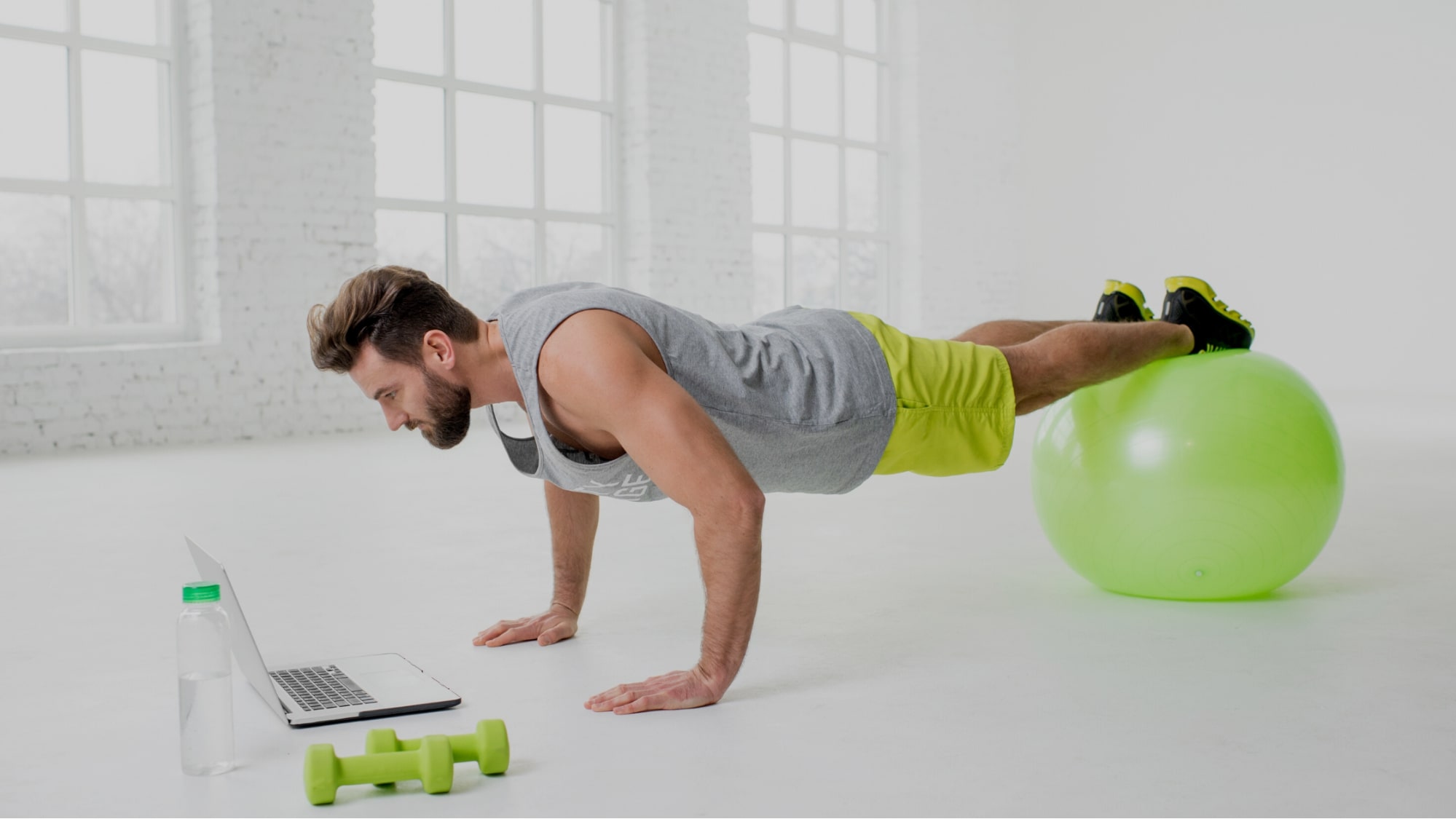 When your client downloads the client version of the app, they will access any and all workouts, instructions and videos you choose to send them. The app will notify you as soon as they complete a workout, along with exact details about how it went and any feedback they may have for you.
There's no need for you to wait for your next session to close the loop. This empowers you to better support your clients' needs, provide unparalleled accountability and make faster adjustments to their workout plans.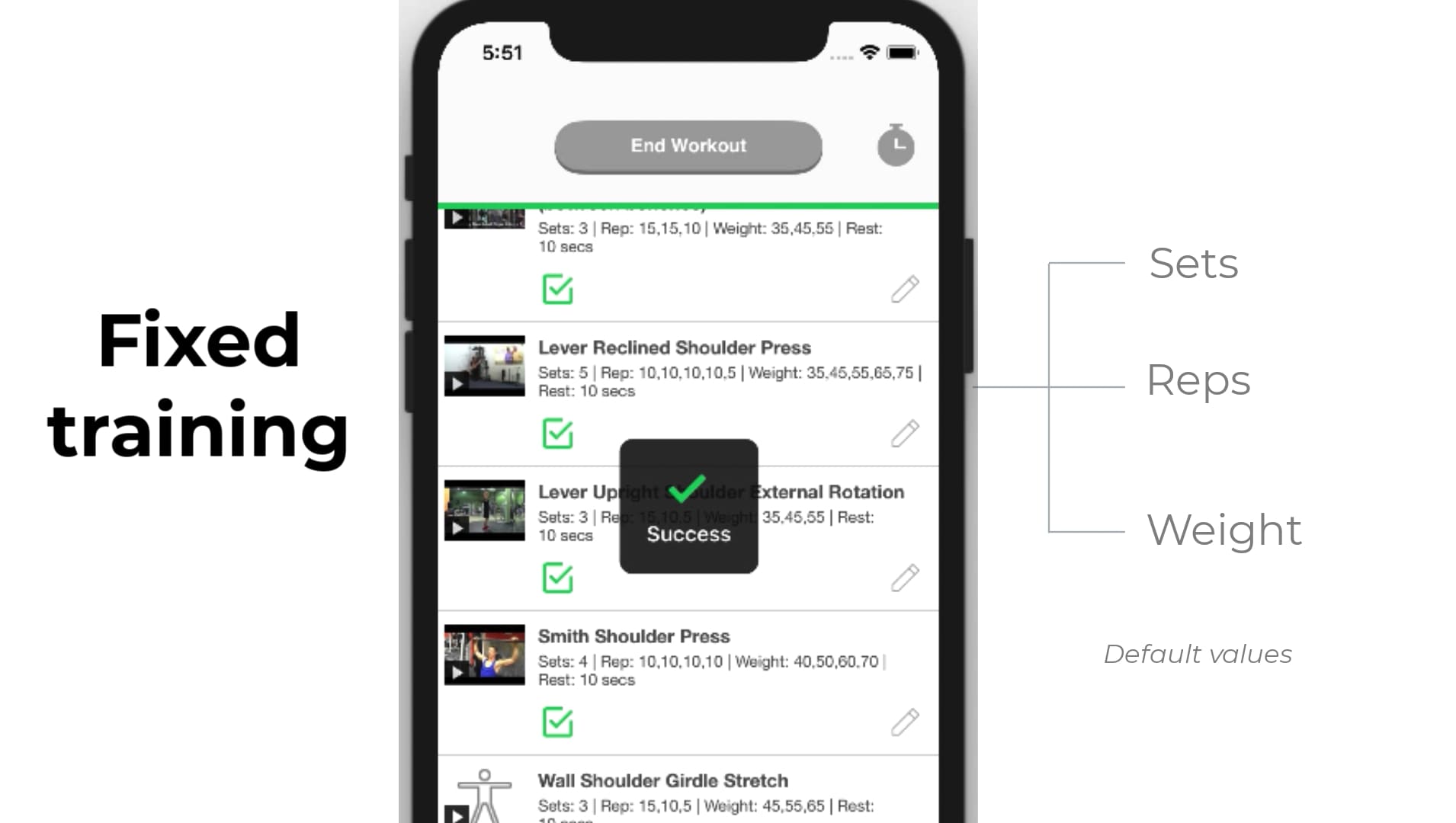 Try TrainerFu for FREE
TrainerFu is a fun and user-friendly way to quickly add a ton of value to your clients' training experiences and get them better, faster results. This in turn results in a much better outcome for your fitness business since you reduce attrition and turn clients (or even prospects) into your true and loyal fans.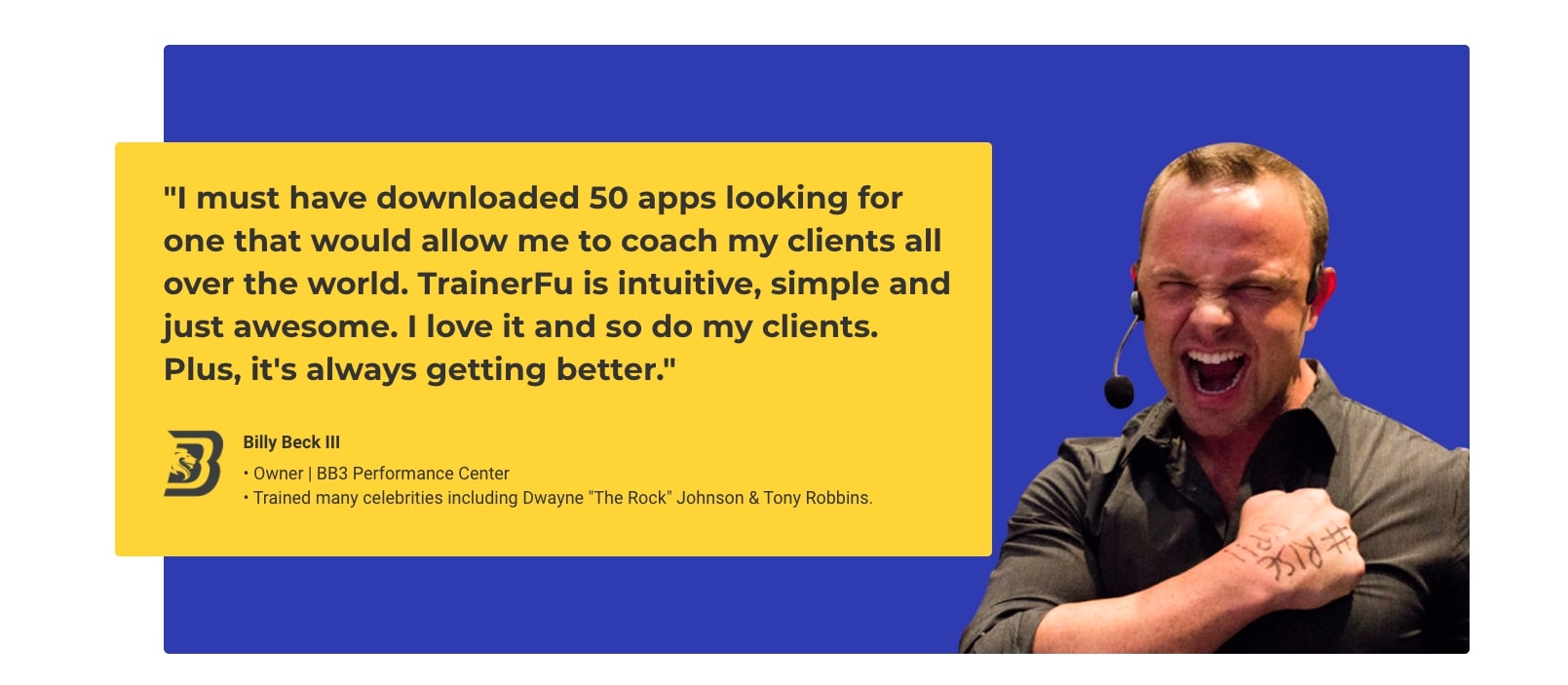 TrainerFu is the #1 rated app on the market today for personal trainers, in both the Apple app store (4.8/5.0 from 1,600 ratings) and Google Play (4.7/5.0 from 412 ratings).
Getting started with TrainerFu is easy, and doesn't require a big commitment up front. You can get set up with a free trial in just a few minutes and start growing your fitness business right away – both online and in-person.