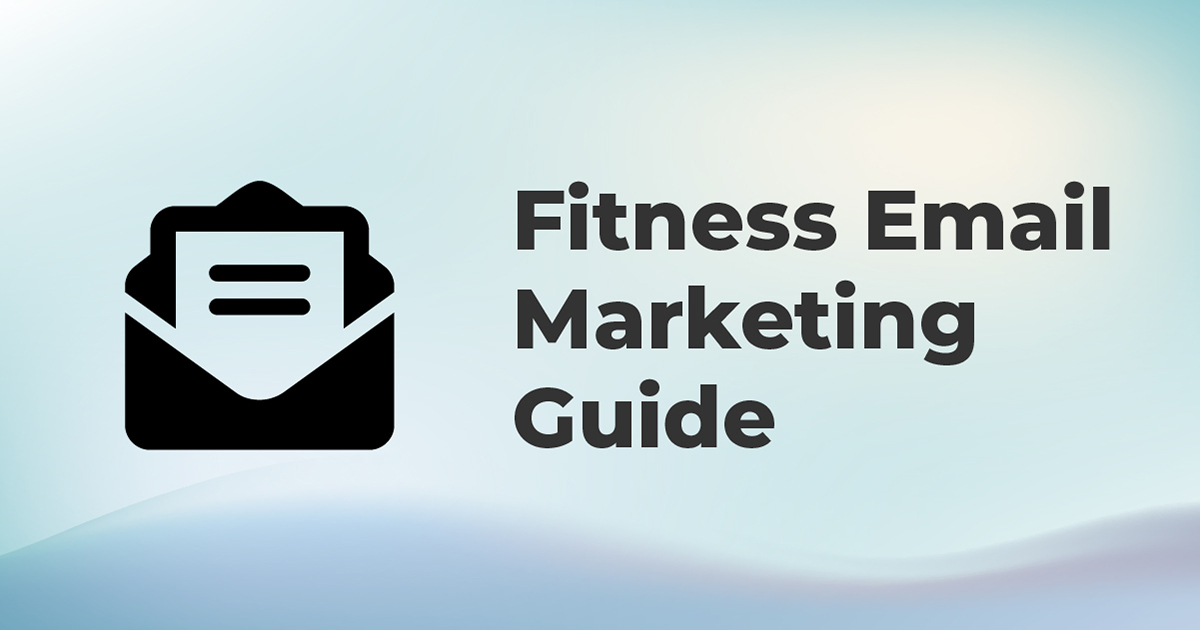 Are you ready to learn about one of the best ways to connect with potential clients and make sales?
Email marketing is an essential part of marketing your fitness business online, and we are going to share everything you need to know from building an email list full of ideal clients to writing great emails that convert.
Inside this fitness email marketing ultimate guide:
Chapter 1
What is email marketing and why is it important?
Believe it or not, email marketing is one of the most effective digital marketing strategies for personal trainers — even more effective than social media!
86% of consumers prefer to get email-based marketing messages over Facebook ads, TV commercials, and display ads, and email converts 40x more leads into customers than Facebook and Twitter combined .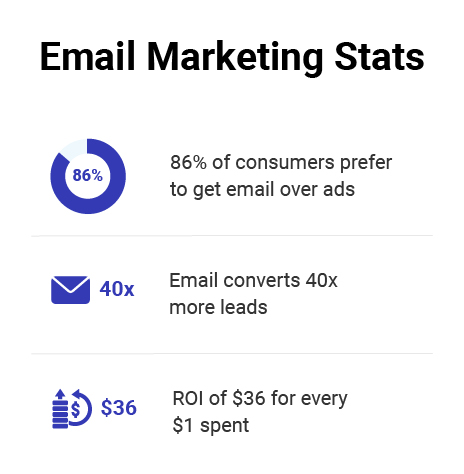 This is because email is a direct way to communicate with your audience and gives you total control of your content distribution, unlike social media marketing.
Email marketing works because it helps you build and nurture relationships with potential clients. When most people first come across your website or discover your brand online, they aren't quite ready to work with you. So it's your job to help them get to know you and push them further down your sales funnel. Emails are the touchpoints that help you do just that.
As a fitness business owner, email marketing can be a really effective way to get new clients and grow your business, but it can definitely take time and effort to get it right. Keep reading to find out how to get started!
Chapter 2
How to build an email list
The most important part of fitness email marketing is building an email list full of ideal clients.
We'll get into some specific ways to drive conversion to your email list, but the first and most simple thing you can do is make it easy for users to sign up for your email list in various places on and offline.
Some ideas? Include a pop-up on your website, a sign up form at the end of your blogs, a QR code on flyers at the gym, and a link on your social media pages.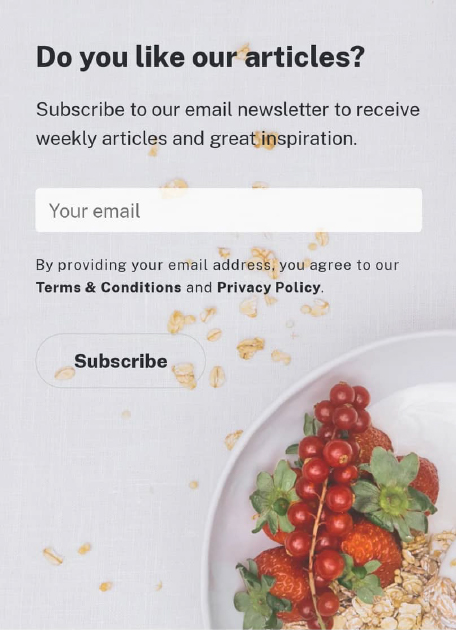 Let people know what joining your email list will entail. Will you be sending a monthly newsletter? How about some good exercise tips straight to subscribers inbox? Let your people know that you'll be sharing valuable content and important updates about your personal training business in future emails.
Making it easy for prospects to sign up is the first step. However, just putting a link to join your email list is not the most effective way to get subscribers and build your list. You've got to offer an incentive in exchange for their contact info . Let's get into that now.
Chapter 3
How to create a lead magnet
Your website visitors or social media followers are much more likely to give you their precious contact information, if you have something to offer them in return. A lead magnet (sometimes called opt-ins or freebies) is one of the best ways to build your email list. A lead magnet is a piece of content that you give away for free in exchange for someone's email address.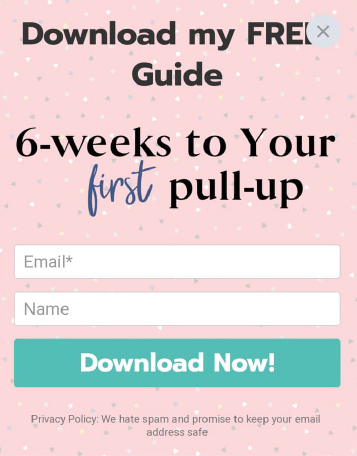 Lead magnets drive conversions and help you not only build your email list, but turn that list into paying clients further down the road. A high converting lead magnet has the following elements:
Tailored to your ideal client - Your lead magnet needs to speak in the language they understand best. This helps you build an email list of people that are actually interested in buying from you.
Addresses their common problems - Think about the biggest challenges your ideal client faces on a daily basis. Do they struggle with having time to cook healthy meals? Maybe they are an exercise newbie and need practical tips for starting a routine. List out what their problems are.
Provides value - Offer a solution to one of their challenges with valuable content. Make sure that you're providing a solution to a problem that your client is aware they have. Remember our exercise newbie? They need a quick at-home workout, not an in-depth guide to weight lifting.
Is actionable and easy to consume - Provide your prospects with a quick win so that they can experience the benefits of your lead magnet sooner. A "7 Day Meal Plan" is much more actionable than a "12 Week Fitness Program''.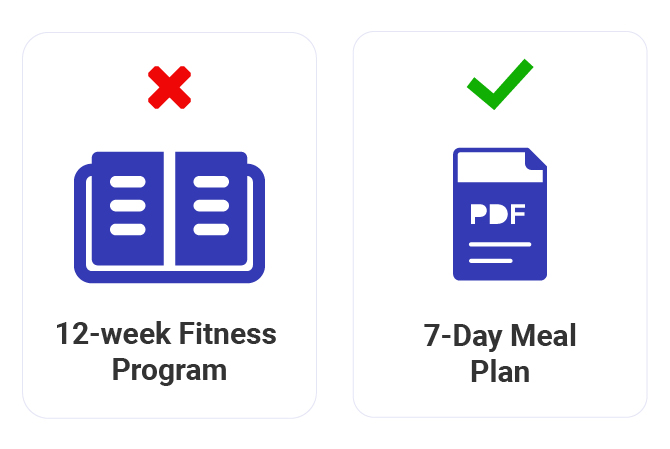 Here are some examples of lead magnets you might create to build your fitness email list:
2 page PDF on equipment free at-home exercises
Guide for dining out in X city
15 min exercise video
Morning routine checklist
5 easy and healthy recipes
We recommend creating multiple lead magnets for the best results. Base your lead magnets on your four main content pillars and keep them in rotation. This will make it easier to constantly be collecting new email addresses.
How to distribute lead magnets
Most email marketing software comes with a way to create a landing page and will automatically put leads on your email list. (We'll talk more about how to choose an email marketing software later.)
A landing page is a unique web page that will serve as the hub of your lead magnet. Your landing page will have a URL which you will use to direct all prospects to the page to download your lead magnet in exchange for their email address.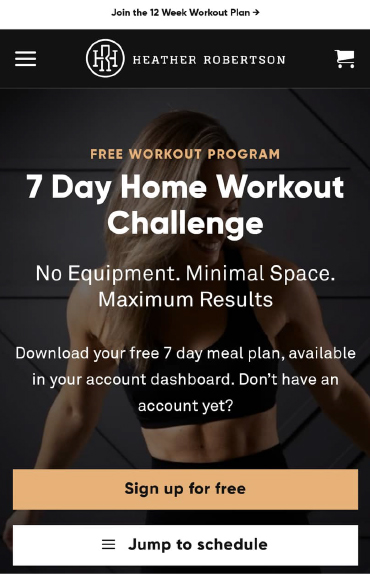 When it comes to writing the copy of your landing page, lead with the benefit. Tell readers the results they will get from downloading your lead magnet. Use emotion. Then, share more about what is actually included inside the offer. If possible, include some testimonials from happy people that have already benefited from your freebie.
Include an easily-accessible link to your landing page on all your social media accounts and make followers aware of it often. For Instagram, you can put your link in your bio, and direct followers there by sharing your offer consistently within your content. For Facebook and Twitter, you can include the link to your landing page directly in your posts.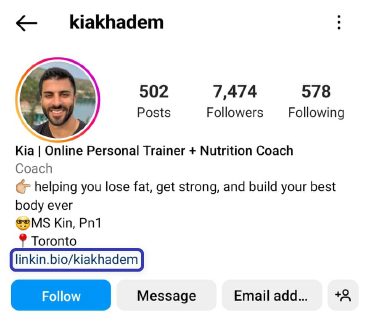 Don't just share your lead magnet with no context. Instead, build interest in the subject and work your lead magnet into your content strategy. Give followers a little bit of information with every post so that they can't wait to learn more! This is why having multiple lead magnets can be really useful. Every time you share content around one of your content pillars, you'll have a corresponding lead magnet to share with followers, making it easy to always be collecting new email addresses.
If you're motivated to build your fitness email list quickly, you might also try promoting your lead magnet through paid advertising on social media. Don't be afraid to get creative when it comes to lead magnet distribution! YouTube, Reddit, Podcasts, and in-person networking can also provide you with great opportunities to get your lead magnet in front of the right people.
Chapter 4
High converting email content ideas
Now that your email list is growing, you need to keep those subscribers around with the right mix of email content. Here are some email content ideas for fitness businesses that can help you engage, inform, and most importantly, convert.
Deliver value with educational and how-to emails

Value, value, value. Valuable content is what's going to make your emails irresistible to open and keep subscribers on your list. As a personal trainer, you have a lot of knowledge that people want to know. Deliver value by sharing some of this knowledge through educational or how-to emails.
Think about what your ideal client struggles with or is curious about and write an email that helps them solve their problem or learn more about a certain topic. Spark curiosity with your subject line and start the email by digging into your reader's pain points. Solve their problem with your knowledge and end the email with a CTA. Your CTA can ask for engagement or point readers toward where to find more information — like your latest blog or YouTube video.
Use email to get ahead of client objections
As we mentioned before, many of the leads that show up on your website aren't quite _ready _to buy from you just yet. Getting them to join your email list is a huge step in the right direction, but they will still have plenty of objections keeping them from working with you.
Email is a great place to call out some of those objections and explain why a potential client should sign up for your program, buy a personal training session, or whatever other action you'd like them to take next.
Here are some common objections you might tackle in your emails:
Personal training isn't worth the money.
You have to have a lot of money to work with personal trainers.
It's going to take a long time to see results from personal training.
I can get the same results just going to the gym
You're probably feeling pretty fired up about these objections right? You know that they aren't true, so use your email content to turn doubtful prospects into bought-in believers.
Bust some common myths
As a personal trainer, a lot of your online content will be about busting common fitness myths and show your audience that there's a better way.
This can help you establish yourself as an expert in this fitness industry and build trust with your audience. This trust is vital for turning those prospects into paying customers. Here are some examples of some common fitness myths:
Cardio is all you need to lose weight.
You have to avoid fatty food at all costs.
Lifting weights will make you bulky.

Just like handling client objections, tackle these myths head on with your email content. This controversial myth busting will have subscribers excited to open your emails and help you show them you know your stuff.
Use emails to enforce your brand
A big purpose of email marketing is to build your unique brand. Email offers a lot of freedom and the ability to share more about you than you would on other types of content like social media posts.
Using a consistent voice, branding, and colors will all contribute to creating a memorable and recognizable brand. However, you can also send emails with the specific purpose of telling your story and a little more about what you do.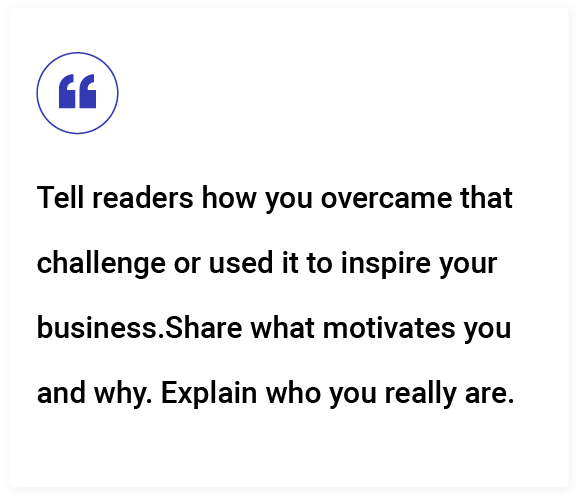 Some examples of the type of content you might share:
Your story: Why'd you get started into fitness? What transformation has a healthy lifestyle brought to your life?
Why us?: Do you have a background in physical therapy that you use to teach clients proper alignment during exercises? Or maybe you're trained in breathing techniques that you share with clients to help them get better sleep? Something makes your business special, and it's very important that you share that something with potential clients.
Success stories and social proof emails
When it comes to using emails to convert prospects into clients, nothing is more powerful than social proof. Share the amazing results that other clients have gotten through working with you.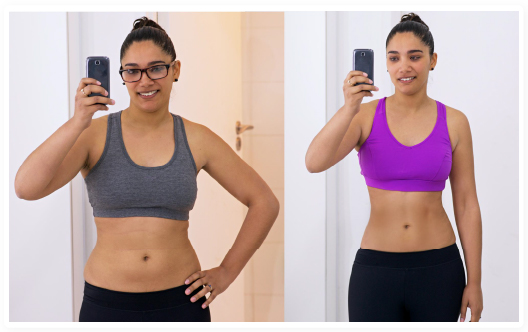 If your leads have been on the fence, hearing these success stories just may be the thing that pushes them toward working with you. You want to show your leads that these kinds of results are possible, and make them start imagining how their life could look if they work with you.
Don't forget to share your offer
And of course, last but not least, you need to write emails that share your offer with your email list. These are the emails that push your subscribers to buy what you're selling. For personal trainers, this might be a spot in your newest program, an online course, an in-person training session, etc.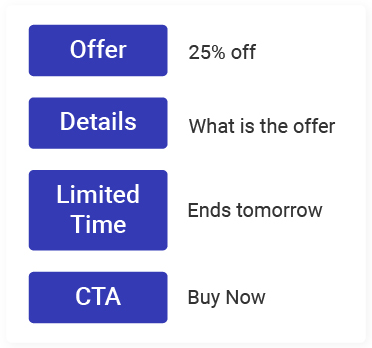 Keep your offer emails straightforward and simple. Include all the relevant details and clearly describe what the offer entails. Consider creating a sense of urgency by letting subscribers know that the offer is only available for a limited time or offer a discount for anyone that signs up within a certain number of days.
Your CTA should drive readers to action. You might include a link to your product/service landing page or to your calendar for direct booking.
Chapter 5
Creating an email sequence
After delivering your lead magnet, you will use the content ideas above to create an email sequence to send to subscribers. The order of your sequence is important, as you want to deliver as much value as possible and time asking for sales correctly.

Your email workflow should consist of about 80% value driven content and 20% sales driven content, where you actually pitch your personal training services or programs. Here's a basic example of an email sequence that you might send someone once they provide their email address in exchange for your lead magnet:
Deliver lead magnet
Value + Value + Value
Objection handling
Why us?
Sales
Value + value + value +
Social Proof + Ask for a 1-on-1 call
Offer email
With an email marketing platform, you can write all of these emails at once and schedule your sequence to go out automatically. When timing your emails, think about when people are awake and when your emails are most likely to get opened, like late morning or early afternoon. Since everyone's schedule is different, experiment with different days and times and take note of what gets the best results.
Chapter 6
How to choose the email marketing software that is right for you
There are plenty of email marketing software out there, and it can be hard to decide which is right for you. For personal trainers, we recommend these three email marketing providers:

There are some pros and cons to each and all have some different functionalities to make email marketing easier. Let's go over those now.
Mailchimp is a popular choice for businesses just starting out with email marketing. It has a relatively simple platform and is free (with limited features) for up to 2,000 subscribers. Mailchimp also boasts a wide variety of professional looking email templates.
ConvertKit is another extremely popular email marketing software and a good choice for personal trainers. Like Mailchimp, ConvertKit offers a free plan up to a certain number of subscribers — 1,000. You can get access to all of the features with plans starting at $29 per month for 1k subscribers or less.
ActiveCampaign starts at $9 per month for up to 500 subscribers, but whereas Mailchimp counts subscribers for every list they're on, ActiveCampaign only counts by each unique email address. So if someone joins your email list through your website, but then also signs up to work with you later down the road, that person would be on two separate lists, and Mailchimp would count that as two subscribers. This may not matter now, but if you plan on continuing to grow your email list exponentially, ActiveCampaign might be a better choice longterm.
What's even more important to consider is that ActiveCampaign allows you to send an email to all your lists at once, while MailChimp makes you manually send out a separate email to every list. ConvertKit also automatically sends every email to everyone on your various lists. This is something to think about if you think you'll have multiple opt-in offers.
All three platforms have landing pages, email design templates, and automation features. Mailchimp has the largest variety of designs, while ActiveCampaign and ConvertKit have more advanced automation features. If you're just getting started and want to keep it simple, Mailchimp is a good choice. However, if you want a platform that grows with you, ConvertKit or ActiveCampaign might be better options.
There's no wrong choice when it comes to email marketing software, it just takes a little time to decide which is right for the needs of your business. Starting with one of these three is a great route when you're ready to start email marketing for your fitness business.
Make email marketing work for your fitness business today
Clearly, implementing an email marketing strategy can be a little time consuming. But in a business like personal training, where building relationships with potential clients is key to making sales, email is a powerful and necessary tool.
Fortunately, email marketing has a great return on investment. To make sure your investment is worthwhile, build your email list with ideal clients by creating multiple, on-brand lead magnets. Distribute those lead magnets far and wide to build your email list.
Once you've got a long list of potential clients, keep them engaged and informed with the right email content. Eventually, you will be able to use emails to directly ask for sales and generate real income.
TrainerFu CTA?