How To Sell More Packages And Collect Payments With TrainerFu?
In this tutorial, we will show you how you can sell more packages, easily collect payments, and automate post-payment workflows using TrainerFu.
If your goal is to sell training and collect payments from clients online, the first step is to create a new training package inside TrainerFu.
A training package includes all the information about the package you are selling, like: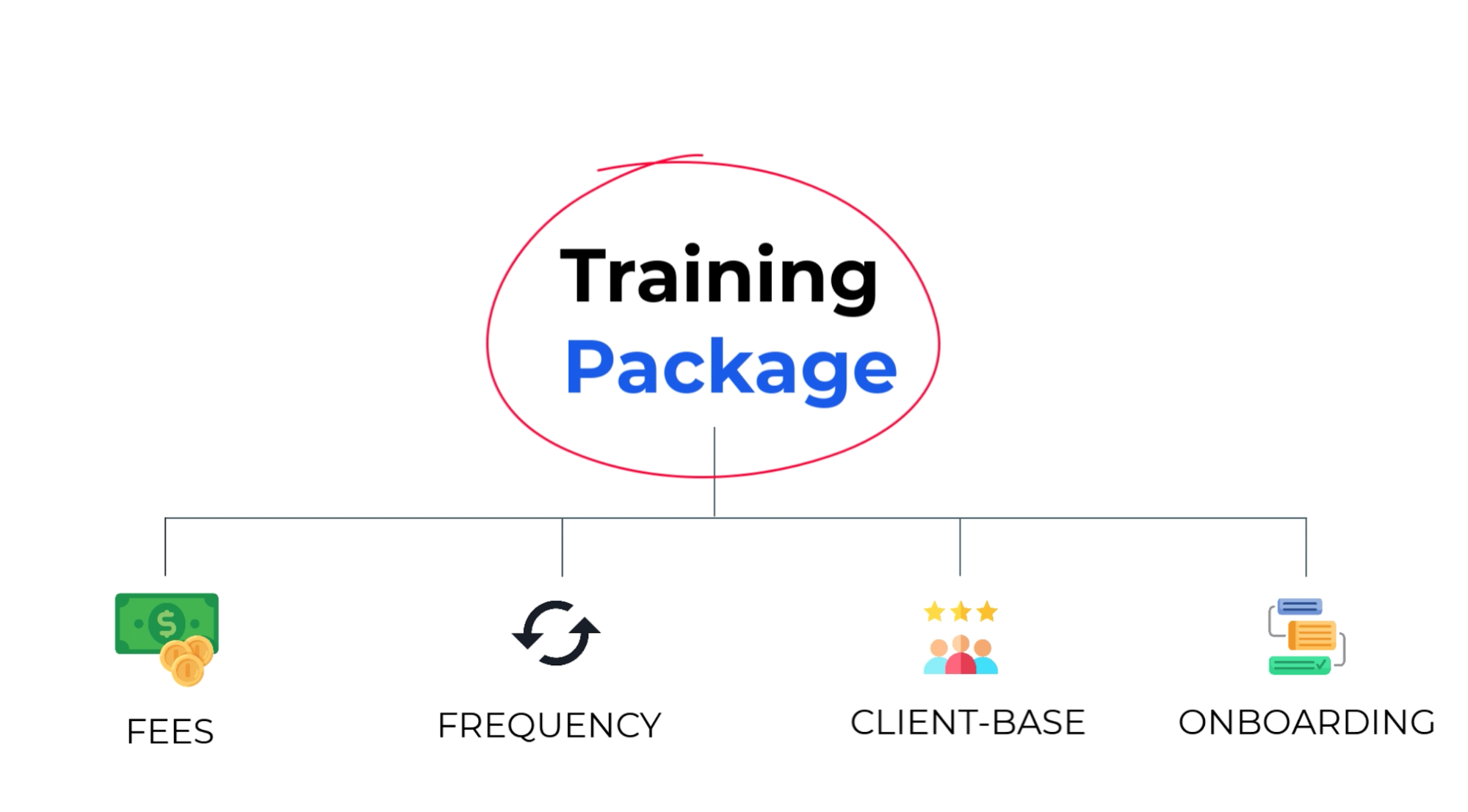 Fees: the payment that you wish to collect from your clients
Payment frequency: payment schedule for the package (weekly/monthly)
Client base: clients who can buy the package (new/existing)
Post-signup process: pre-configured settings that will become active for the clients, after they buy the package
Every training package, once created, gets a unique link. You can simply copy this link and share it via your marketing channels, like:
Website
Email
SMS
Whatsapp
Facebook
Instagram
.. and much more.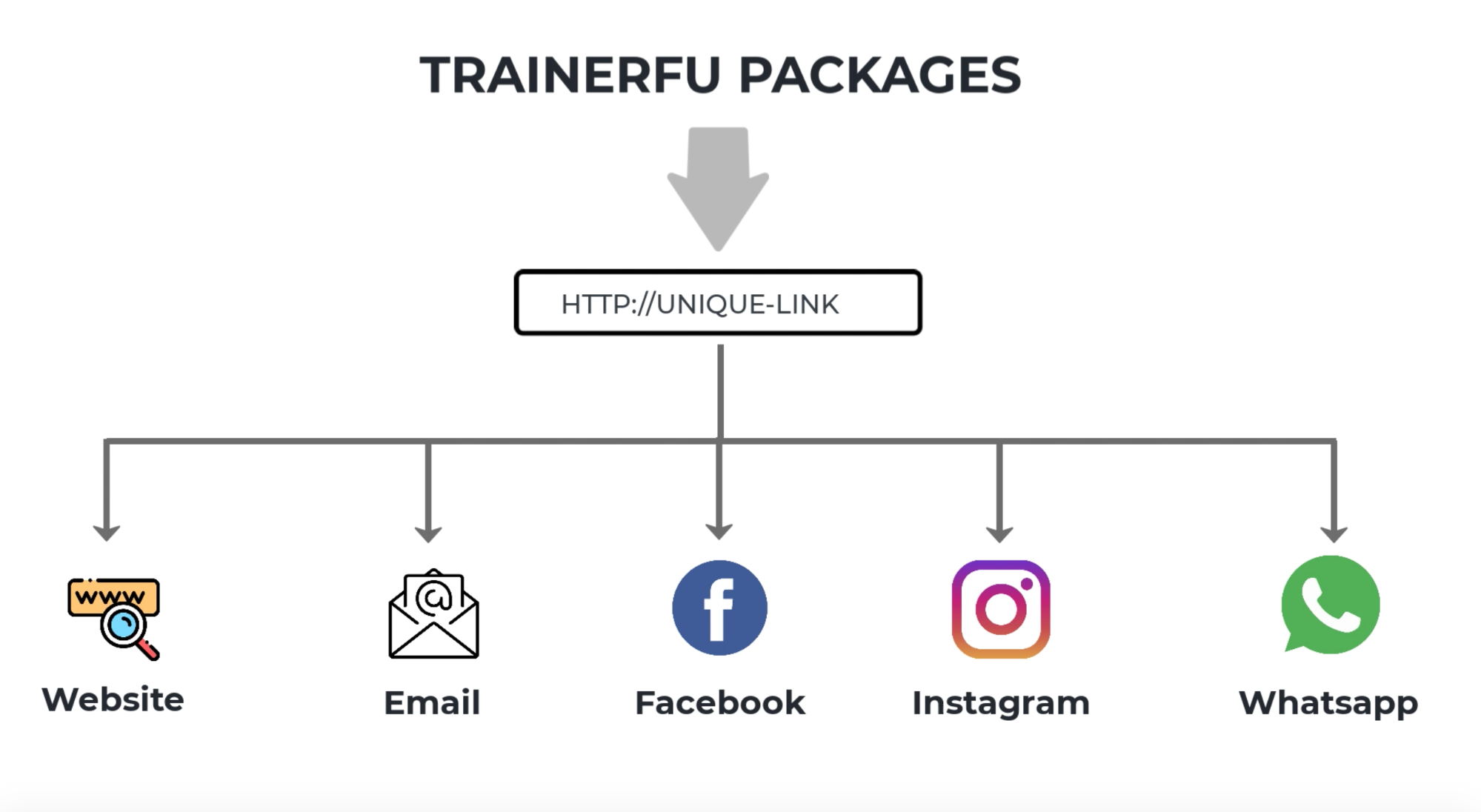 Once a package is created, your prospects can simply click on this link on their computer or mobile device, and buy the package by entering their credit card details.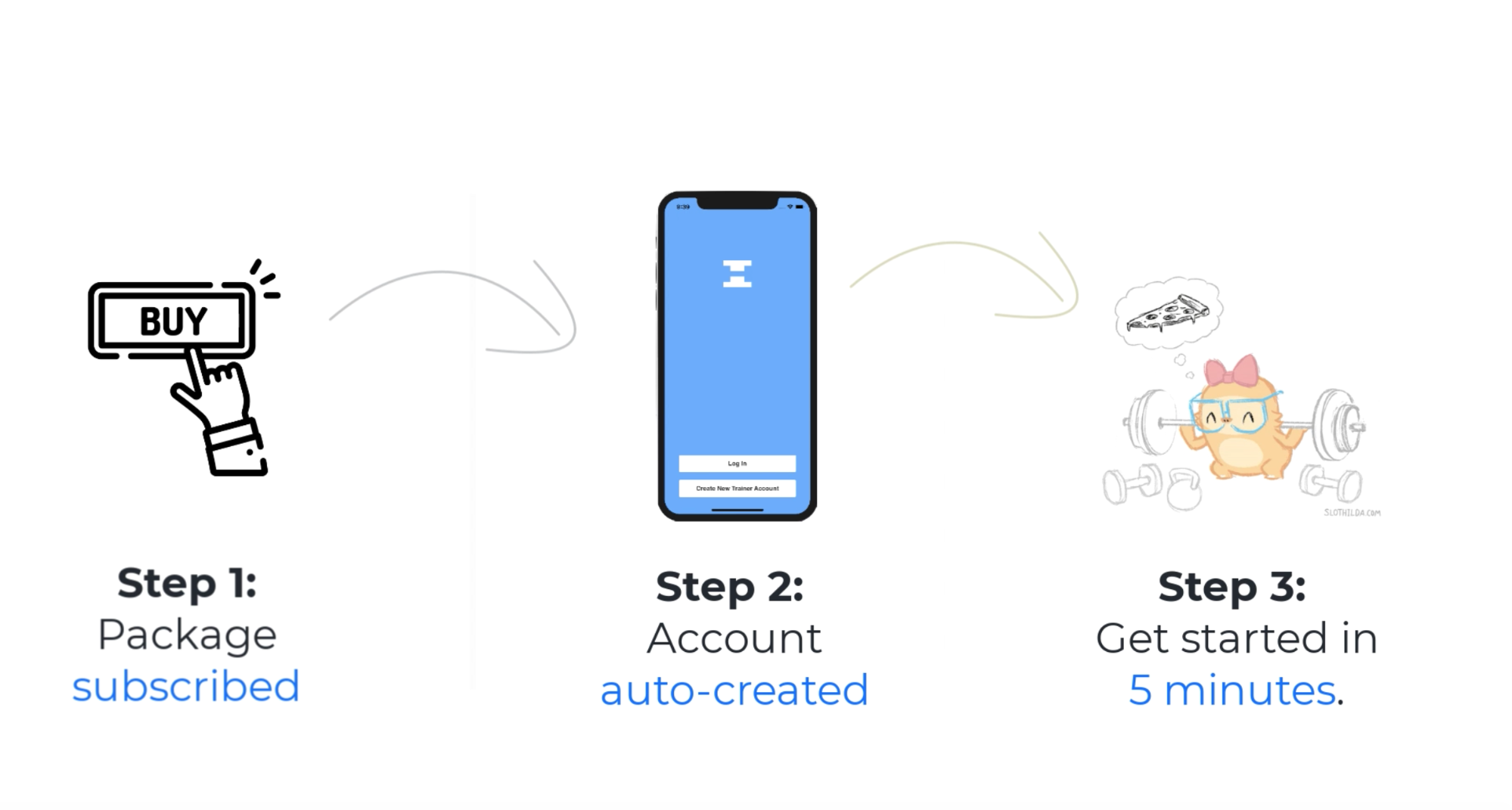 When a new client buys the package, their client account will automatically be created in the TrainerFu app and they will be redirected to download the app, which means they can get started right away.
When configuring a training package you can also specify:
The workout plan that would be assigned to clients, who buy the package.
The groups to which they will be added
And the primary personal trainer, which would be assigned to them
While you can always change these settings later on, setting up all these configurations will help you automate important post-payment workflows.
Now that you know how a training package works, let's see how to set one in TrainerFu in four easy steps.
Step 1: Create a Stripe account
If you don't already have one, the first step is to create a Stripe account.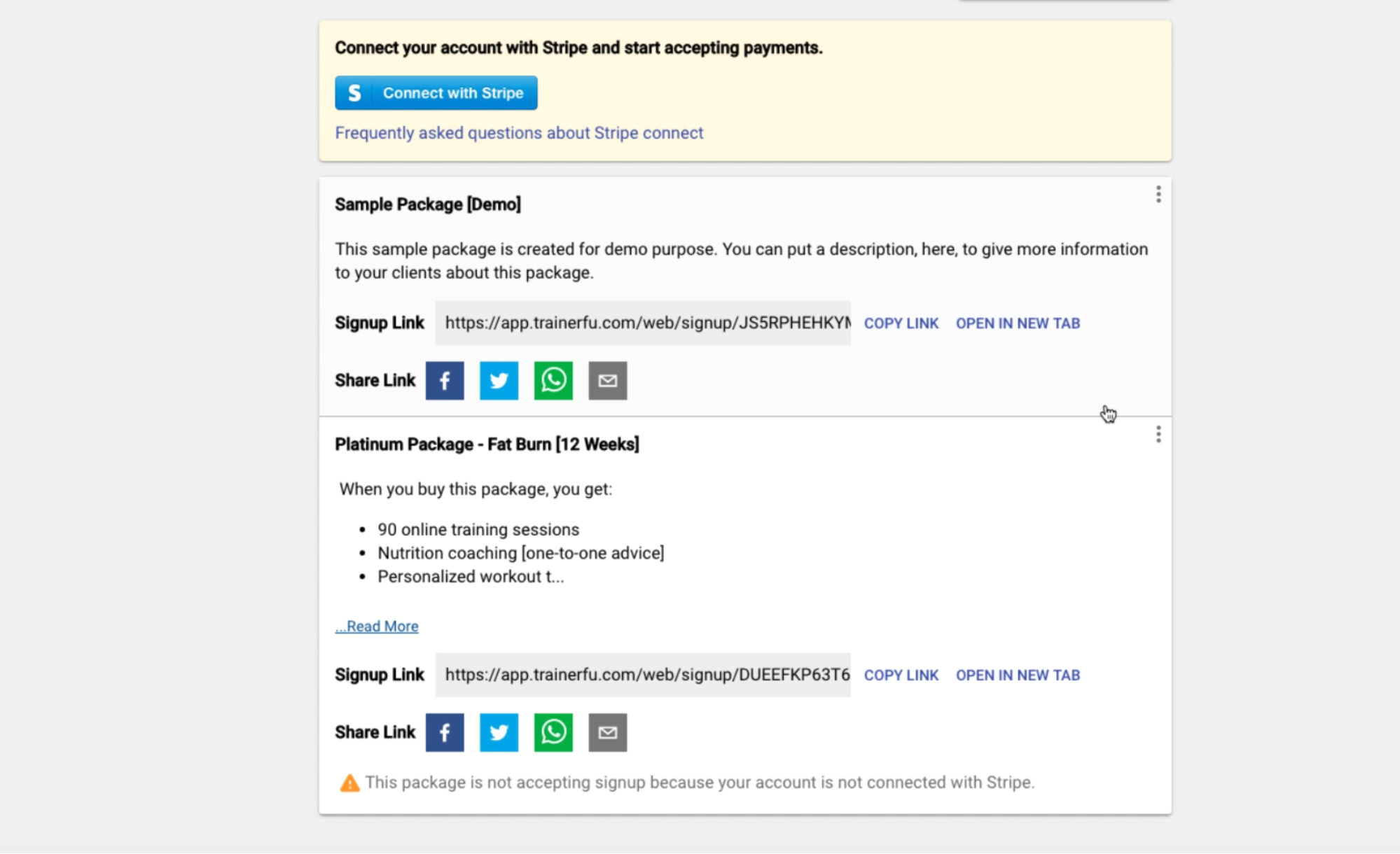 Stripe is one of the most popular online payment processing platforms. You must have a Stripe account to accept payments with TrainerFu.
To create a new stripe account, head over to stripe.com and create a new account. It will only take you a few minutes to set it up. [Read:Activating Stripe account]
While it's free to create a Stripe account, Stripe does charge a flat rate per successful transaction. To view the exact breakdown of transaction charges, visit Stripe's pricing page.
Step 2: Create a new training package
Once the Stripe account is all set up, it's time to create a new training package inside TrainerFu.
To do that, head over to the Training Packages section on the TrainerFu web app, and add a new training package.
Give your package a meaningful title and add a short description.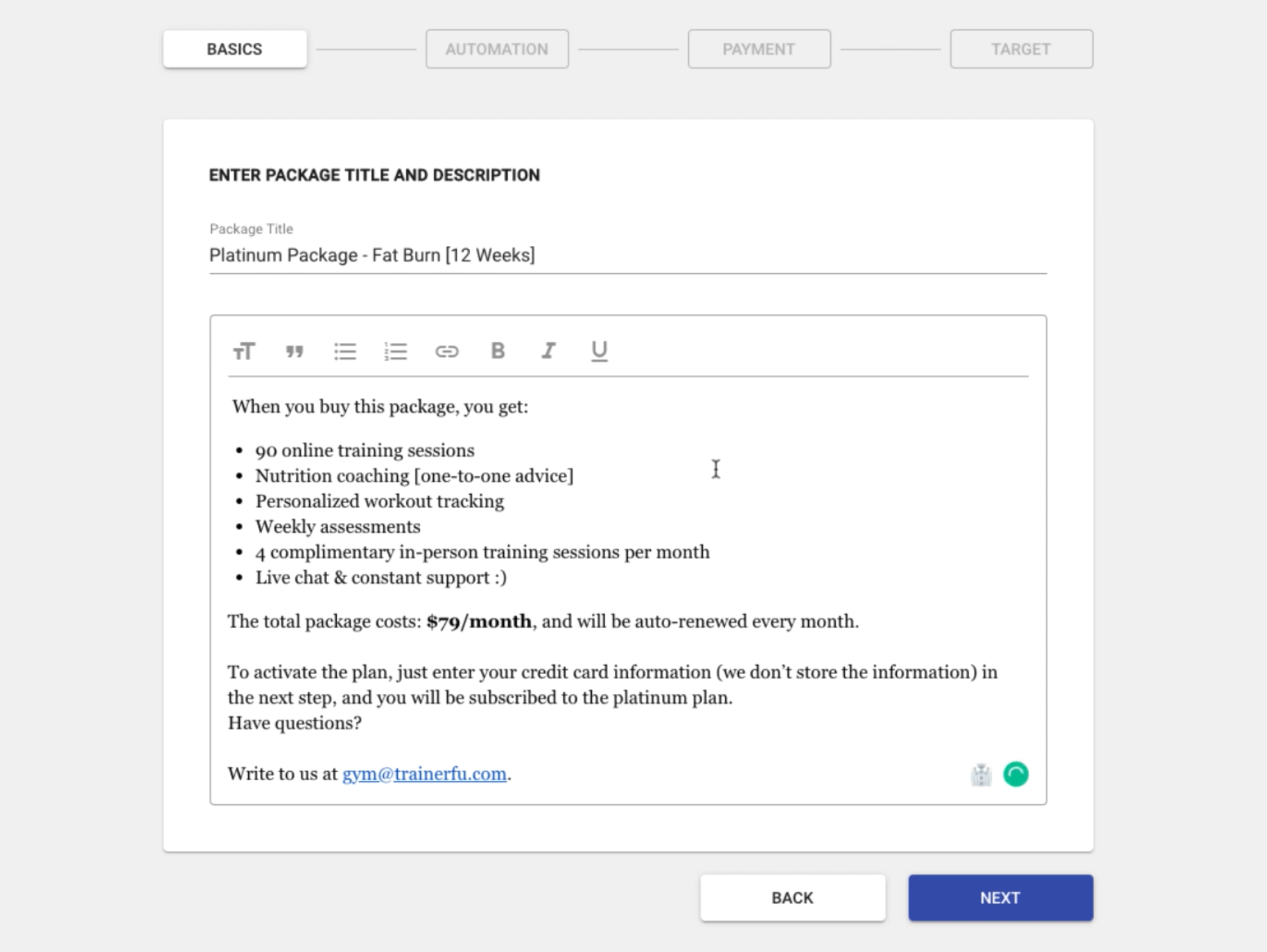 Click next to go to the automation tab.
Here, you can specify the workout plan, groups, and primary trainer that should be assigned to prospects that buy this package.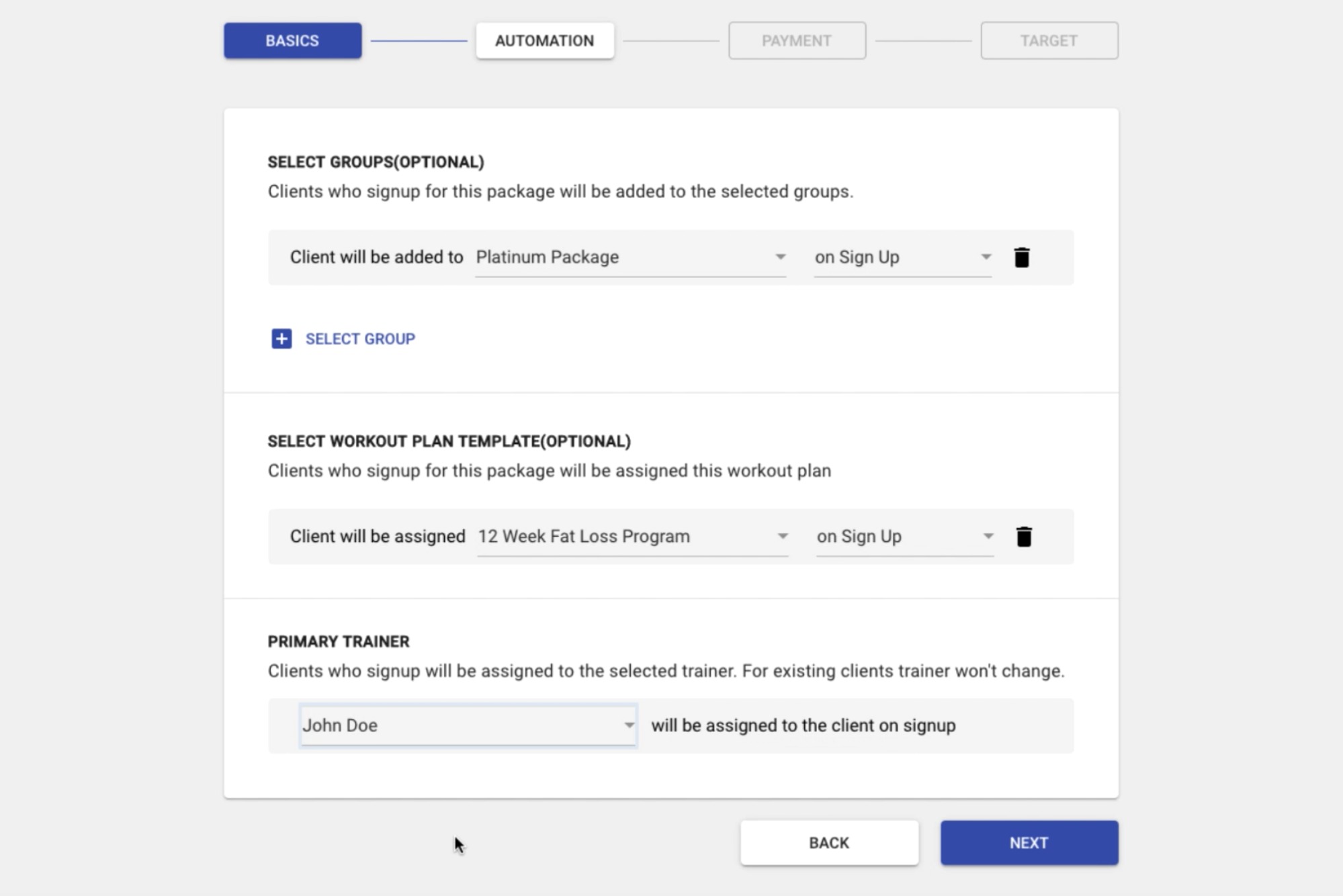 Click next and set up the payment details. You can specify one-time or recurring payment.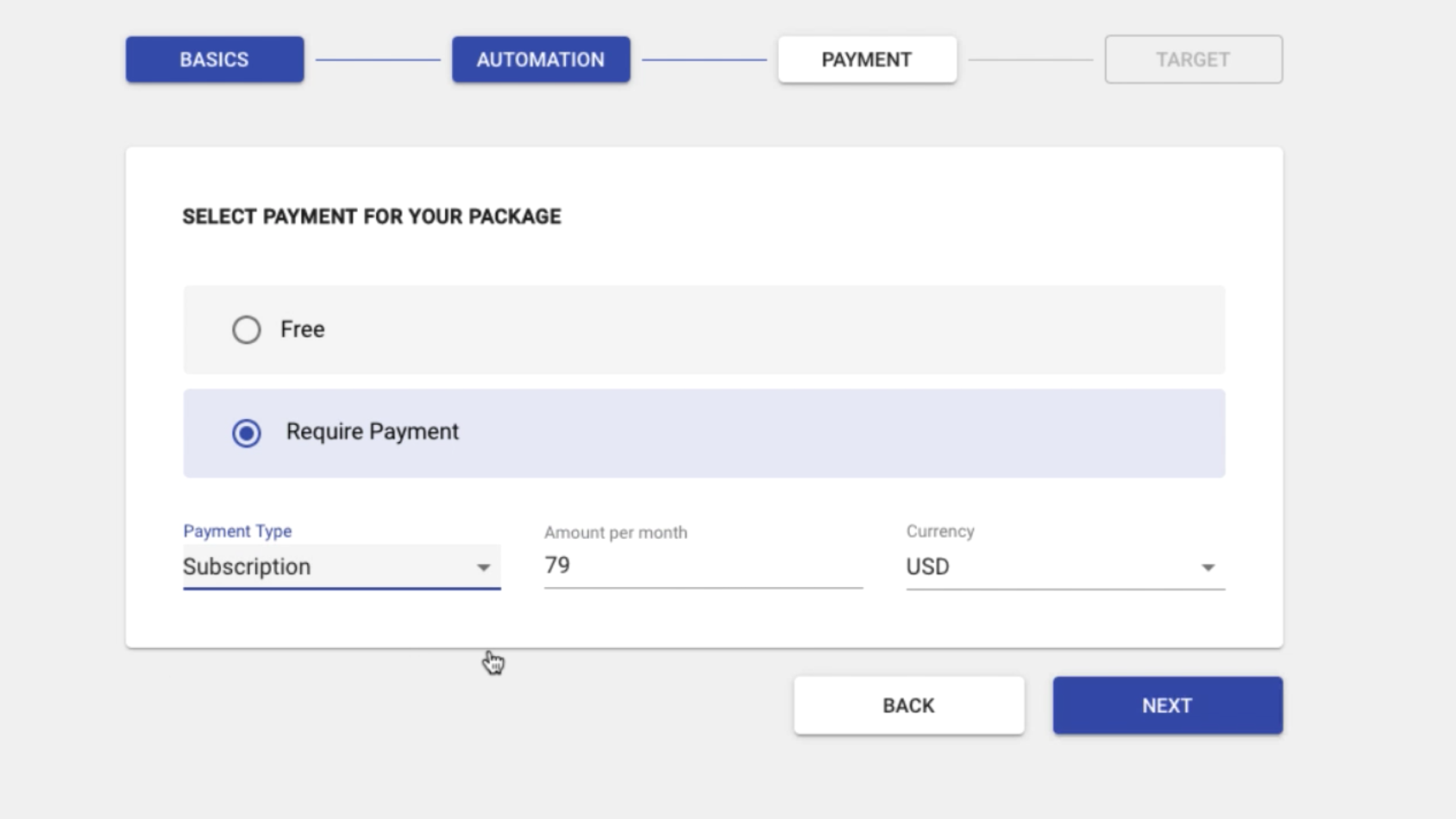 And finally set up the target client.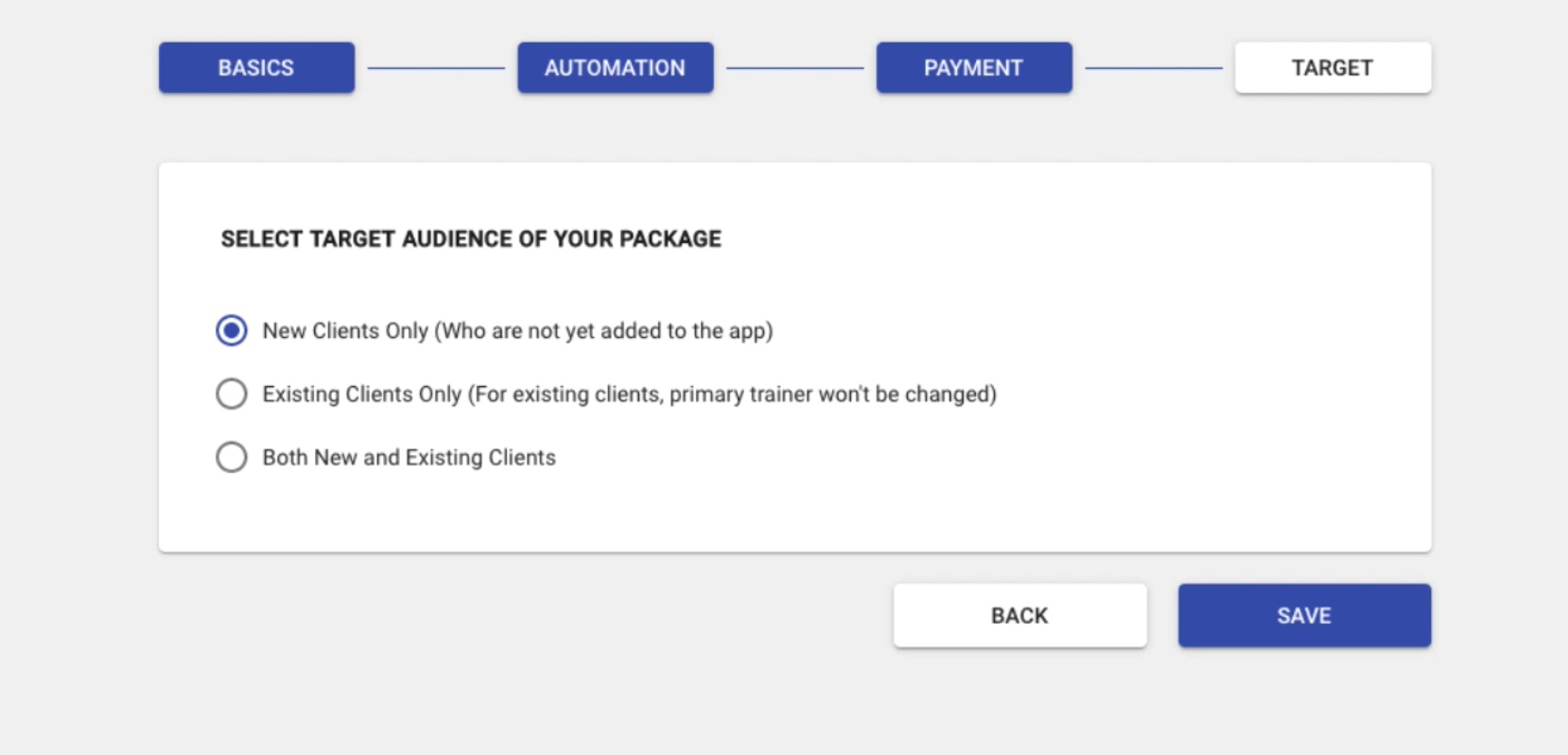 With target setting, you can specify if this package is for new, existing or both new & existing clients.
Click save to create this package.
Step 3: Integrate Stripe + TrainerFu
When you first create a new package with payment method enabled, you will be asked to integrate TrainerFu with Stripe.
Click on the "Connect with Stripe" button and follow the prompts to complete the integration.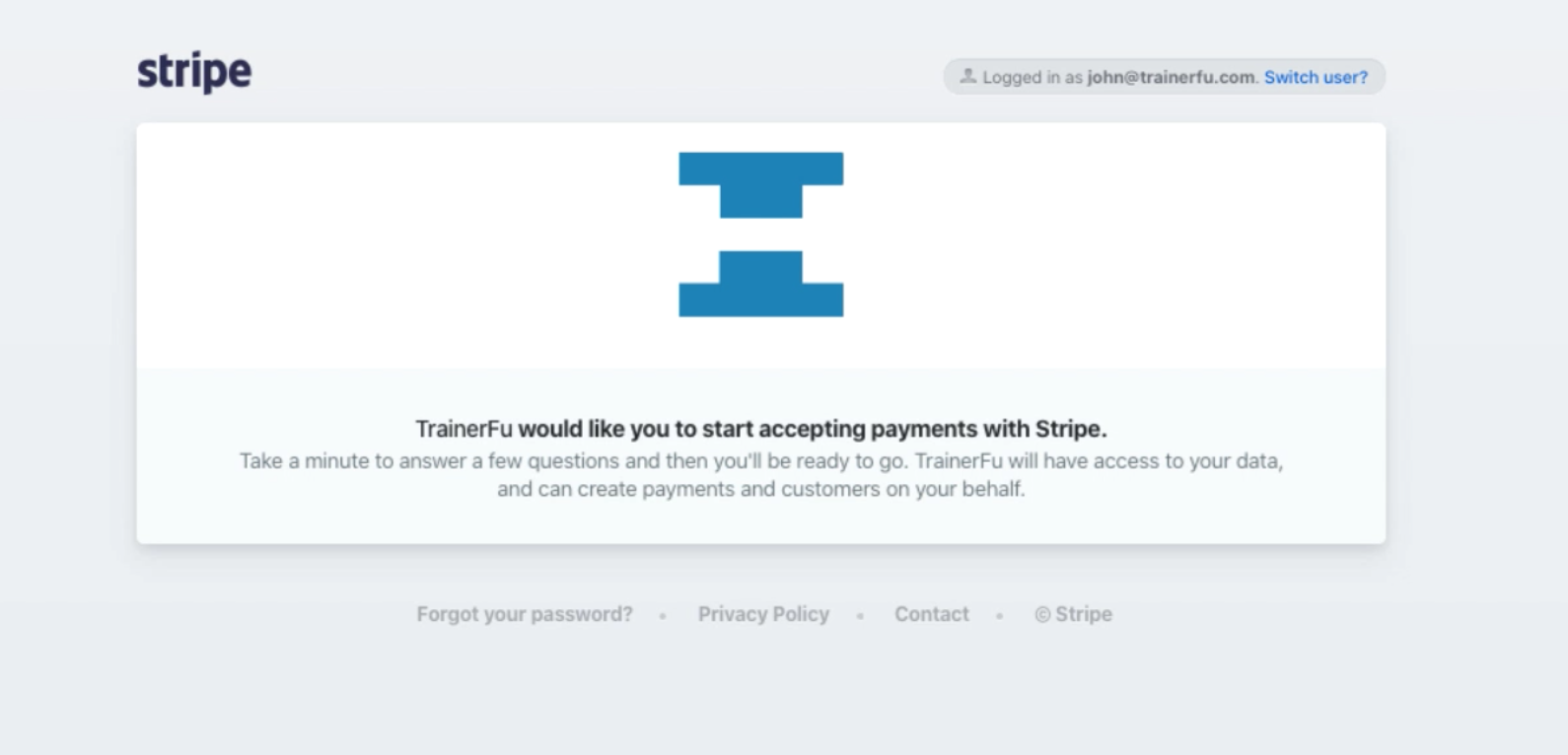 Step 4: Copy and Share the link of your training package.
Once the Stripe integration is complete, your package is ready to be sold.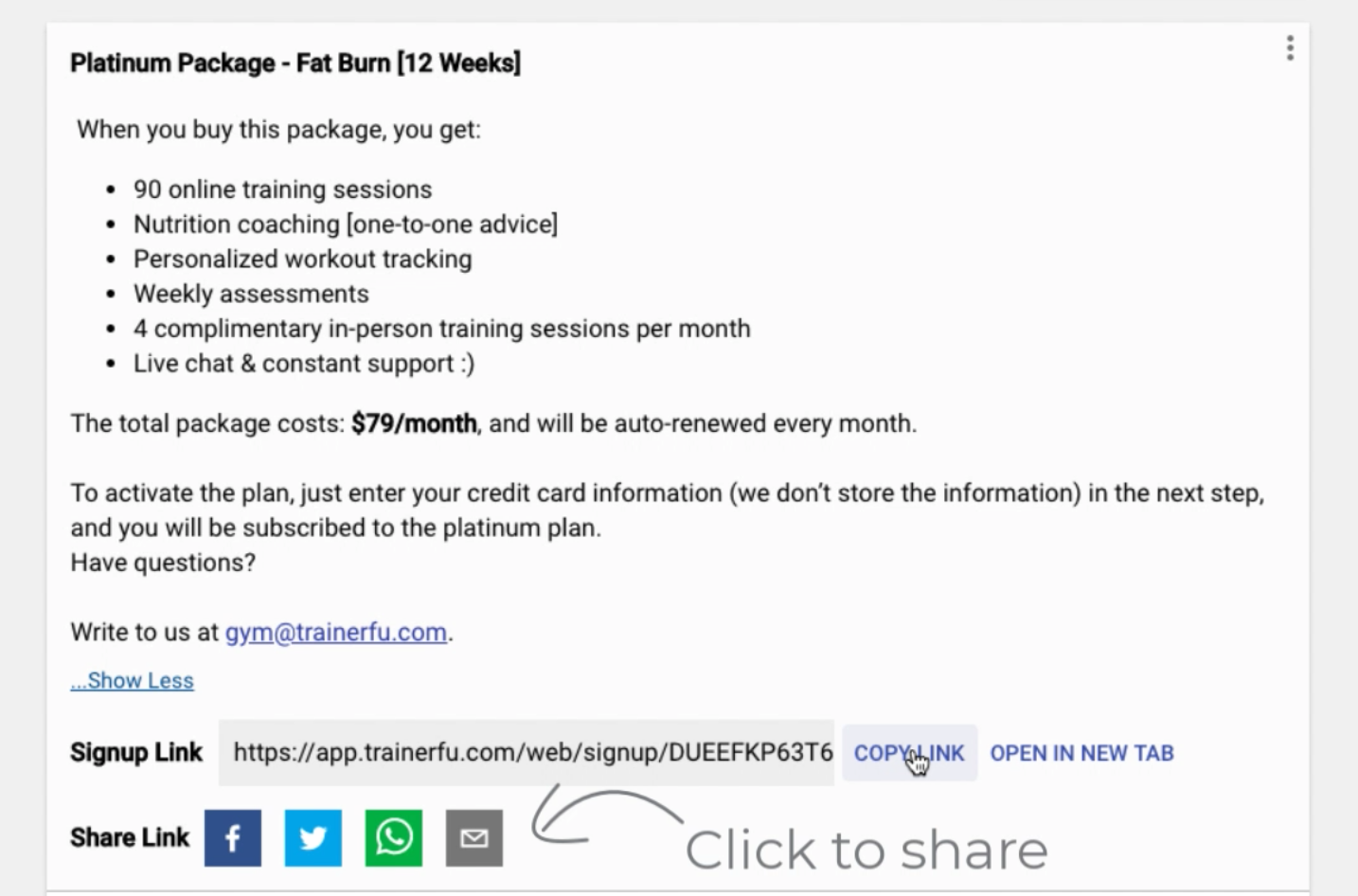 Just copy the package link and send it via email, add to your website, or share on your Instagram and Facebook page. All your prospects can simply click on the link and buy the training package.
Need more help setting up your training package? Write to us at: support@trainerfu.com.