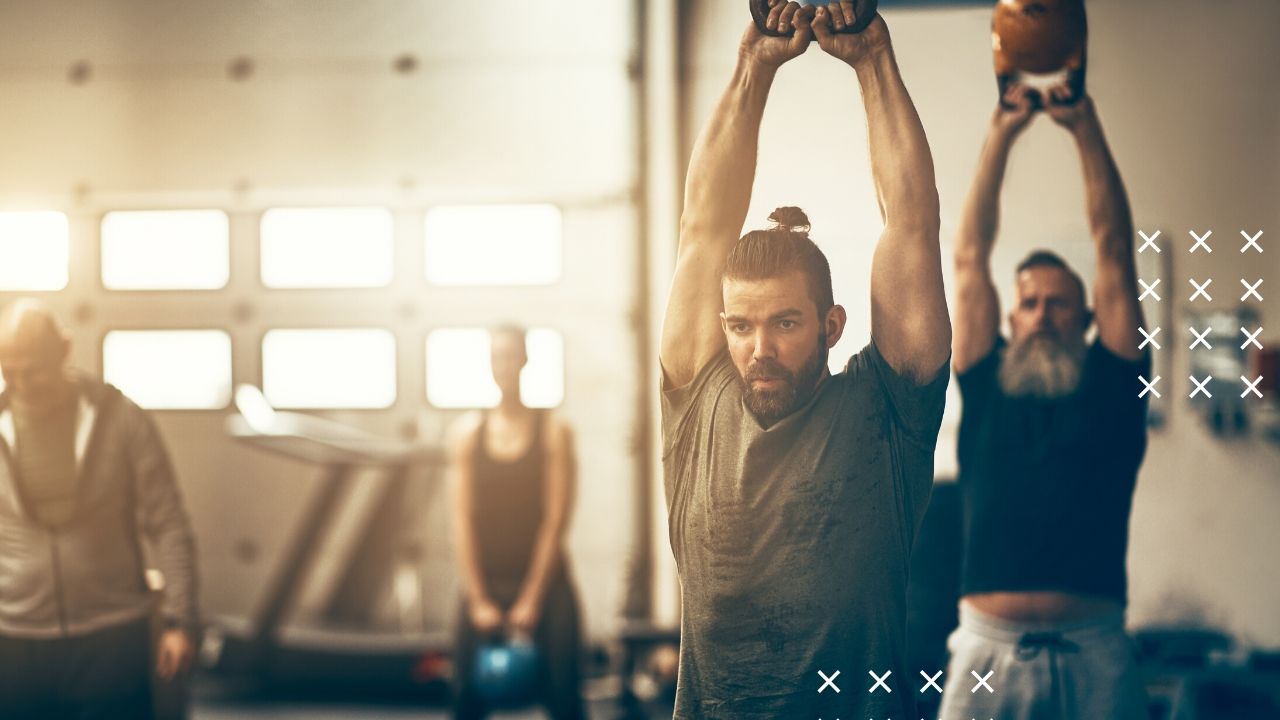 An online group challenge (or online transformation contest )is a powerful, yet underused, tool in the arsenal of a fitness business. Specifically, it has the potential to transform your fitness business by:
Attracting a totally new segment of population
Doubling as a lead-generation tool
Helping your clients stick to their fitness program
Producing a massive amount of social proof for persuasive marketing
In this article, we'll cover everything you need to launch your first successful challenge, including:
What it is
The secret sauce
Top five reasons to offer it
What to include
Setup and delivery through TrainerFu
Hooking them on the registration page
So, let's get started!
What It Is
An online group challenge is an online group fitness training program. During the challenge, participants with similar goals and physical states go through a fitness program together. The challenge can last anywhere from 28 days to 16 weeks.
The Secret Sauce
Because all of the participants have similar traits and goals, you can design a training program for one person in the group and then use it for all of the others with minimal customization. Moreover, once they're created, challenges can be reused any number of times – saving you time and allowing you to offer them at an affordable rate.
Top 5 Reasons to Offer Online Fitness Training
Attract Clients Seeking an Affordable Option
A large segment of the population is looking for a fitness option that's more robust than a gym membership, but less expensive than one-on-one personal training (which they can't afford). The personalized approach of an online group challenge fills this gap.

Harness a High-Converting Lead-Generation Tool
Due to their shorter length, 21- or 28-day online group challenges enable prospects to try your service with a minimal investment of both time and money. Essentially, they lower the barrier, enabling you to attract an abundance of qualified leads to your business.

Avoid Being Tied to a Location
A significant number of people are unable to stick to a specific exercise schedule or location. For these people – those who have busy schedules, travel often or live in remote locations, for example – online group training provides a fun and accessible alternative.

Create a Sticky, Social & Fun Community
Working out together is more fun than exercising alone. Similarly, the social aspect of a fitness challenge provides individuals with added accountability, motivation and support.

Produce Social Proof for Future Marketing
Most online group challenges require participants to regularly upload their progress photos and log assessments. As a result, by the end of a challenge, you will have collected plenty of before and after photos, a variety of success stories and even a few testimonials to supercharge your marketing efforts.
What to Include
As you design your online group challenge, be sure to include the features that make online training effective. As an example, if all you do is send a workout plan to your clients, then you're missing out on all that online training has to offer. Instead, consider highlighting some of the following benefits of an online group challenge:
Private social network
Weekly Skype check-in calls
Prizes for top achievers
Recipe of the day, meal guide or weekly meal plan
In-app courses on nutrition, mindfulness, cooking, etc.
Habit coaching
Nutrition coaching
Support through the in-app chat
Daily fitness videos
There's no need to include everything on the list as it could overwhelm your clients. But, do consider what would add value to your clients' training in addition to a workout plan.
Additionally, there are a few more aspects to set up to ensure your online group challenge runs smoothly. In particular, you'll need a registration page, a payment page and a page for participants to download the app and begin the challenge.
If all of these requirements seem a bit overwhelming, don't worry. In the next section, we'll show you how you can use TrainerFu to easily set up the entire challenge – from registration and payment to delivery of the workout program and all of the other content, as well.
Setup & Delivery through TrainerFu
Challenge Hook & The Copy of your Registration Page
A hook gives participants a compelling reason to join the challenge right now. For instance, associate your challenge with an upcoming event. Then, simply give it a catchy title and you will have created something that will grab your participants' attention. For example:
Summer Slimdown Fitness Challenge
Healthy Holiday Fitness Challenge
New Year, New You Fitness Challenge
Get Ready For Spring Fitness Challenge
Next, while the goal of your challenge title is to excite prospects enough to click, your registration page is where you'll close the deal. Essentially, the copy on the registration page should answer any big questions that your prospects may have and dispel any lingering doubts. In particular, address common questions, such as:
Who is the intended audience for this challenge?
What will they get out of the challenge? What's the main benefit?
What's included in the challenge?
Is it free? If there's a fee, how much is it?
When does the challenge start?
How do you join the challenge?
Additionally, consider tying in social proof in the form of testimonials from previous participants. Or, if this is your first challenge, include quotes from your current clients. You can also use the copy you wrote for the registration page in other places, as well, including:
A Facebook or social media post that announces the challenge
A Facebook ad (if you plan to run an ad for the challenge)
A video script (if you plan to record a video for this challenge)
Keep in mind that prospects who join your online group challenge should be in comparable physical states and have similar goals. This will allow you to deliver them massive value – without sacrificing your own valuable time. Then, going forward, you can use this versatile tool for lead generation or to attract a new segment of population that is often overlooked by other fitness businesses.
If you haven't already, sign up for the TrainerFu free trial and build your first challenge today.