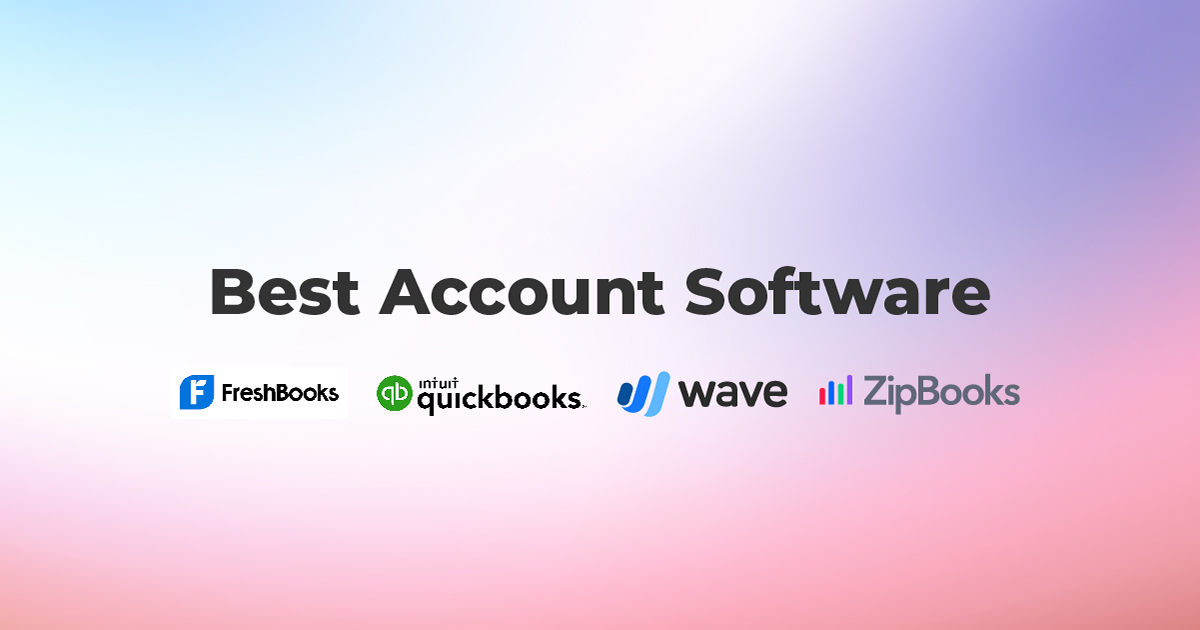 You know how to use every piece of equipment at the gym and help your clients do the same. But when it comes to all of the technology needed to successfully run a business, you're feeling a little lost.
No worries, it's normal to feel a bit over your head as a business owner – especially when it comes to those super fun tasks like accounting.
Alas, to be successful and keep the money rolling in, accounting is simply something you can't do without. Fortunately, accounting software built for small business owners and freelancers has made this side of running a business a little bit easier.
Accounting software can help you with invoices and billing, organize all of your financial statements, and be a big help when tax season rolls around!
But to take advantage of these great tools, the first thing you have to do is decide which one is right for your business.
In this article, we'll cover the seven best accounting software for personal trainers, with pros and cons of each, so that you can make an informed decision for your business.
Without further ado…
Inside this guide: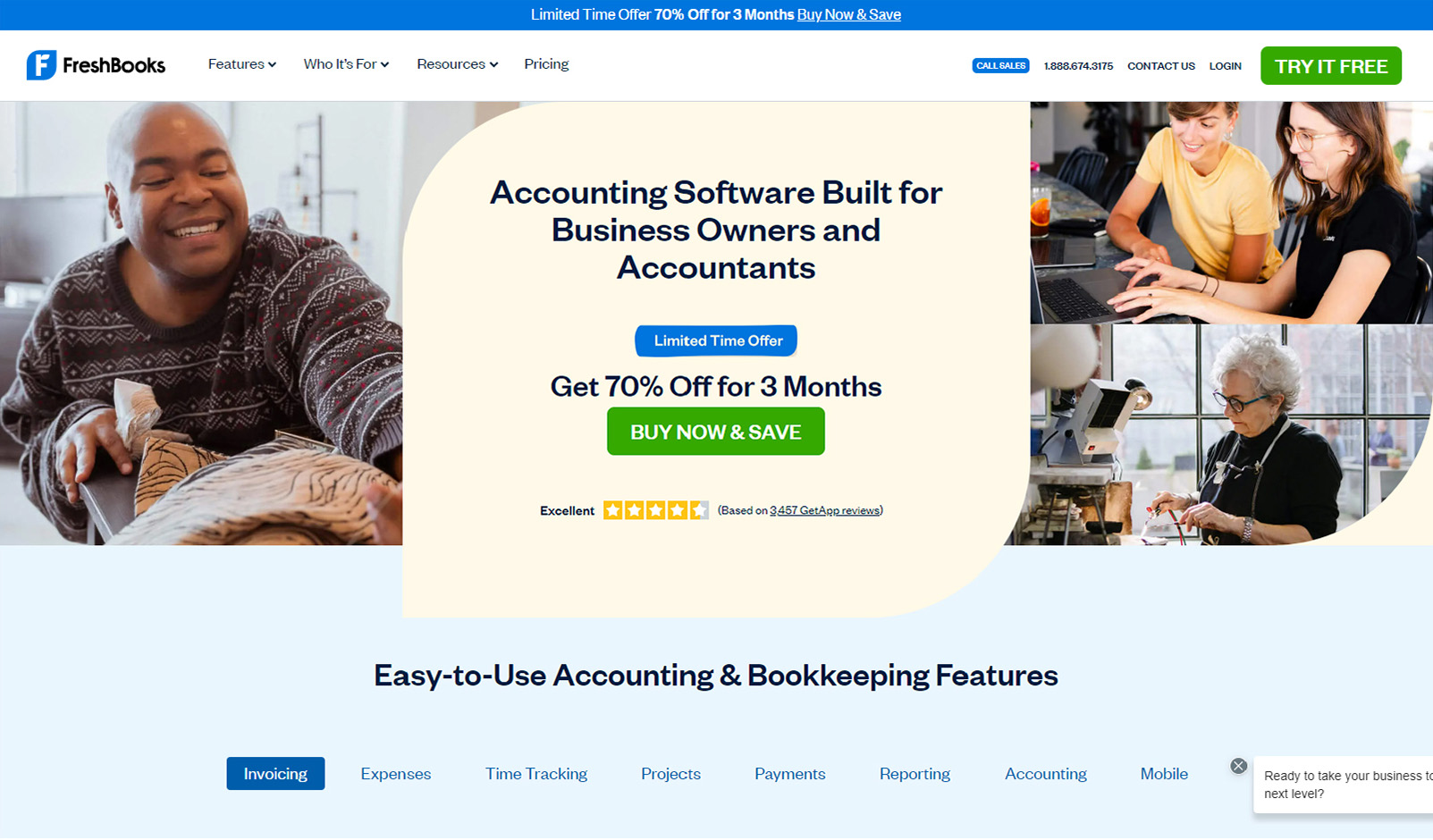 Freshbooks is an easy to use accounting software that has a fun, fresh design. As you're starting out, each section has short tutorial text to help you navigate and learn how to use the software. The site also has plenty of other helpful resources as well as a support center that you can call or message if you get stuck.
Freshbooks has a robust feature set that's great for personal trainers including accounting, time tracking, invoicing, and project management. Freshbooks can help you stay organized and get a better idea of where your hours are going each week. This is super important if you dabble with online personal training, which is the best way to build an extremely profitable business,
For tax purposes, Freshbooks makes it easy to upload receipts and keep track of your business expenses. It also allows for you to add users if you do decide to hire an accountant, assistant, or other team member down the road.
Freshbooks starts at just $15 per month, with additional costs as your client base grows or you decide you want more advanced reporting features.

When you started your own fitness business, your mind was probably filled with images of helping happy clients reach their health goals and fall in love with being active. You probably weren't also thinking about sitting at a desk, surrounded by paperwork, as you try to figure out how the heck to do your small business taxes.
Quickbooks Self-Employed is an accounting software that can make tax time much less daunting. As you onboard, it prompts you with questions and even makes suggestions on what other people in the fitness industry typically write off.
Quickbooks creates a tax checklist and a step by step process so that you can rest assured you're doing everything correctly. Quickbooks nails accounting and easily tracks time, expenses, and transactions. It's not quite as efficient for creating invoices, though it is a feature that you can turn on. This may not be a big deal if you already take payments through another.
Quickbooks offers a free trial so that you can try it risk free. From there, plans are either $15 or $25 per month if you want more advanced accounting features and analytics.

Wave is another great option for personal trainers that can really help you visualize your monthly cash flow with their simple design and intuitive home page.
Since many small business owners have to teach themselves accounting, Wave created a really helpful resource: an E-book called Fearless Accounting with Wave that will teach you some accounting basics.
Wave has great reporting features and allows you to create and send invoices. You can even integrate Wave with your website to directly take payments. You can also keep track of expenses in the software by manually uploading data from your receipts. One big downside of Wave is there are no time tracking or project management features which are typically really helpful for personal trainers who's wage is often directly tied to the hours they put in.
Regardless, Wave is still an attractive choice as there is no set monthly fee associated with using the software. Instead, Wave takes a small transaction fee for every payment coming in – which if you've used other payment processing software, you know is pretty standard.
Chapter 4
Fiverr Workspace

If most of your client management is done digitally, Fiverr Workspace is a great option for you. This software has plenty of introductory videos to help you get started and chat and email help for any other questions you might have.
The accounting features are extremely robust. The software will help you create detailed invoices and contracts and send them to clients, as well as payment reminders.
The time tracking side of things is just as expansive. You can add projects and descriptions to keep up with where your time is actually going, as well as set reminders in the app to log your admin time as it happens.
Fiverr Workspace has some really unique features, so it's not totally surprising that its price is on the higher end. To have more than one client and access all of its great functions will cost you $24 per month.

Zipbooks has a bright and intuitive interface and a search bar that can help you find what you need. This is helpful since the onboarding process leaves a little to be desired. It will be up to you to play around and experiment on the site to figure it out.
If you prefer to collect payment from clients via invoice, Zipbooks has one of the more robust invoicing features. It guides you into filling out your invoices with all the right details, so that collecting payments from clients is straightforward and easy.
Zipbooks, like others, also allows you to keep track of expenses by attaching your receipts and integrates with your bank.
Their time tracking feature also stands out as you can see a calendar with all of your time. The software shows you what time has been billed and which hasn't. This is great for busy online personal trainers that sometimes forget to bill their time, and can help you make sure you're getting paid for all the hours you put in.
Zipbooks does have a limited free plan available and subscriptions starting at $15 per month.

FreeAgent has a basic but clean design and offers step by step processes for many of your most common tasks. FreeAgent strives to help users with a thorough knowledge base, weekly onboarding webinars, and a helpful chatbot.
When it comes to features, FreeAgent has everything a personal trainer should need including invoices, expense and time tracking, project management, and cash flow charts. FreeAgent also has small business resources that should help you come tax time.
There is only one pricing structure for FreeAgent – $24 per month will get you access to all of its great features.

If you're looking for an accounting software that can help with organizing other areas of your business, Hectic might be a good chance. A lot of its features were built with freelancers in mind, but personal trainers can still take advantage of some of the site's great resources.
With Hectic, you can create contact forms and meeting schedulers that integrate on your website and help you catch leads. From there, you can keep track of leads as they make their way down your funnel.
Of course, Hectic also has all your basic accounting needs covered like invoicing, expense tracking, payment integration, and reporting.
Hectic does have a free plan to start, but it won't allow you to take advantage of the meeting scheduler or sales pipeline. This may or may not matter depending on what other tools you have in your arsenal. For the full Hectic experience, expect to pay about $12 per month.
So which accounting software is right for you?
As you can see, there are many accounting software for small businesses, and all of them have unique features that set them apart. What is right for you depends on your business needs and the capabilities you need from your software.
Accounting software is just one of the many tools a personal trainer needs to be successful. To deliver your training seamlessly to clients, a personal training app like TrainerFu is another crucial investment.
To learn more about what it takes to run a successful personal training business, be sure to check out our Ultimate Guide.