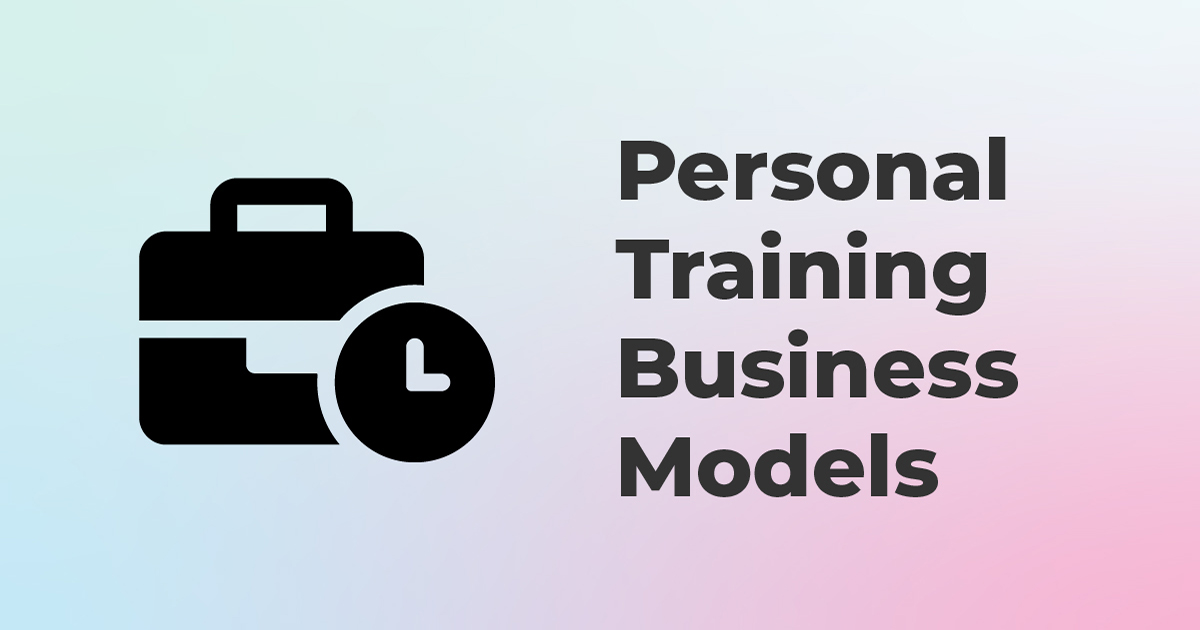 We wish it was as easy as putting a couple of flyers in your local gym and working with clients one on one a few times a week. But to create a sustainable and profitable personal training business, it's a good idea to determine your business model.
Simply put, a business model is how your personal training business delivers services and generates revenue. No matter how good you are at training, if you offer services that aren't attractive to your ideal clients then you have a broken business model.
On the other hand, a well put together personal training business model can help you:
Attract more prospects.
Easily convert them into paying clients.
And keep them for a very long time.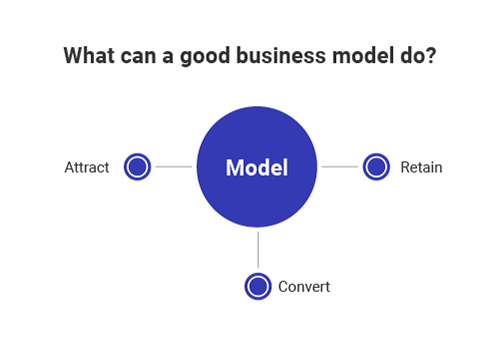 One-on-one personal training is one of the core services that every personal training business offers, but if you want to stand out, rapidly grow your fitness business, and help more people, then you need to look beyond just traditional personal training.
In this article, we will take a deep dive into the personal training business models that work in 2022.
We will see:
Chapter 1
8 types of personal training services that you can offer
To start, let's go over eight great service options for personal trainers. We'll discuss how each service works, the pros and cons, and some pricing considerations. Let's get to it!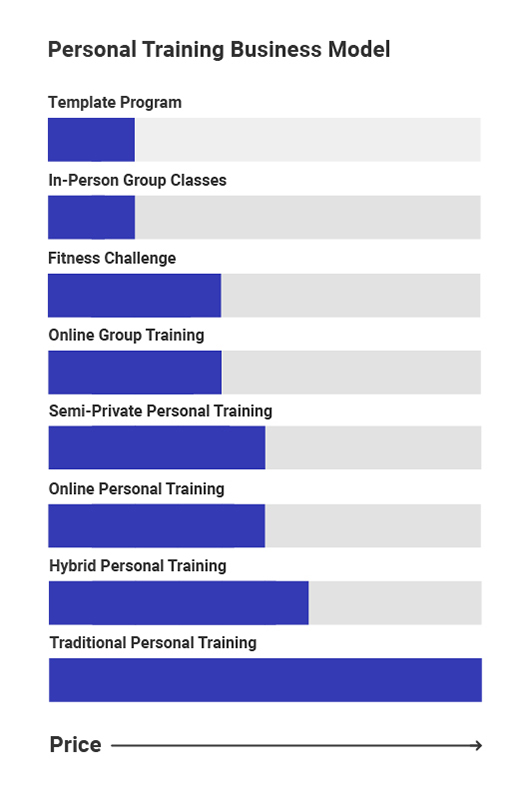 1. Traditional one-on-one personal training
This is probably the type of personal training that you are most familiar with. This simply involves training clients one-on-one in person. This is simple for you and for the clients, and most people are already aware of this model.
How much you can charge for traditional personal training varies depending on things like your location and experience, but a good average rate is around $70 for an hour-long session.
This, of course, is an extremely popular form of personal training and how most personal trainers start out when building their fitness business. The only downsides with one-on-one training is that the price tag can be a little high for the average gym goer. It's also not a great fit for anyone that wants more flexibility in a training program, or doesn't have the time to come to the gym several days a week.
When it comes to cons for you as a trainer, this service is also hard to scale as billable hours are obviously limited by your own capacity.
2. Online Personal Training
Just as the name suggests, for this service, you deliver all of your personal training remotely.
Many trainers confuse online personal training with virtual training. In virtual personal training, you will deliver in-person training sessions to your clients over Facetime or a Skype call. With 100% online personal training, you will still meet virtually with your clients but it won't be as often, and the majority of training content is completed by clients on their own time.
If we think back to the cons of in-person training, you can easily see the benefit of an online training option. This is ideal for non-local clients that want to work with you or those who are always traveling or on the move. It can also be a more affordable option since all of your time will not be tied up training clients individually.
You can price online personal training as a monthly subscription model or package it into several weeks or months at a time. To price, decide what to include in your service, and calculate how much time it would take to deliver the full service for a month. Don't forget to account for admin and support time. Multiply the time with your preferred hourly rate, and you now have a base monthly price to offer this service.
Really, the only downside to online personal training is that some clients are looking for more support. This is where our next service comes in.
3. Hybrid personal training
Hybrid personal training combines in-person and online personal training to offer more hands-on support for those that need it, while still providing plenty of flexibility and affordability.

For this service, you will meet with the clients weekly or biweekly and deliver the rest of the training online. Here's what this type of service might include:
Personalized workout plans
Weekly or biweekly in-person sessions
Nutrition coaching
Habit coaching
Other helpful resources such as videos and recipe guides
Add-ons
You can choose to charge the online and in-person components separately. Sell online components at a monthly subscription price and the in-person sessions by the number of sessions bought. Though, a monthly subscription pricing that includes everything makes the most sense for this model.
4. Semi-private personal training
Another slightly more affordable service that you can offer to clients is semi-private personal training. This involves working with a few clients in one session, making it a cross between traditional personal training and group training.
Clients may sign up for this service with a small group of friends, or join semi-private sessions to make new friends while saving on the costs of one-on-one training. This is also great for you as it allows you to serve more clients at once.
Like traditional personal training, you can charge by the hour, but you will want to charge a lower rate than traditional personal training, since you won't be giving everyone individual attention.
5. Online group training
You can offer more bang for your buck with your online training components by using them for a group training program.
As a personal trainer, your growth is limited by the hours you have in a day and the number of sessions you can squeeze into your schedule. Online group training is your ticket to a 7 or 8 figure personal training business, because you can make high-ticket sales for the program without having to spend too much hands-on time with each client.
Online group training is similar to other types of online personal training, but you will be taking on many clients at once. These types of training programs are great because you can include community support (which is proven to help people reach their fitness goals) and other add-ons to help clients.
Being really clear on your niche is helpful here. For your online group training to work, all participants should have similar goals and starting points.
6. Template program
A template program is exactly what it sounds like – a program without any personalization. Your clients can easily download the program and get started whenever they want. A template program should be easy enough for clients to follow on their own.
It shouldn't take up much of your time since you don't have one-on-one interactions with the clients, and you just need to update the program once in a while. Include additional resources and content to beef up the program like meal plans, recipe guides, and video resources.
Template programs demand the least interaction between personal trainers and their clients. Therefore, they are generally low-priced, ranging from $10- $30 per month. You can also choose to set a one-time charge for the program, especially if you don't plan on updating it often.
Template programs are great because they can bring passive income into your fitness business. If you already have a good following and a relatively big brand, template programs can be real money makers. Just think about it, a fitness brand with thousands of followers on Instagram or subscribers on their email list could make a killing if just a handful of them opted into a $30/month template program.
Besides, because they are cheaply priced, new prospective clients are more likely to buy the program whenever they come across it. And if new clients like the template program, you can bet they will be willing to opt in to additional offerings in the future.
7. Fitness challenge
Another great way to train many clients at once is through an online fitness challenge. The most common length of an online fitness challenge is about 12-16 weeks, and everyone in the group starts and ends the program at the same time.
To make sure that the online group challenge works for all participants, it is important that all participants more or less have the same start point and a common end goal. For example, you can bundle working moms who are looking to shed a few pounds in one training group.
Should you opt for this model, you will need to be on top of your marketing game to get enough of the right participants signing up for the program before the fixed start date.
What should be included?
A group training plan
Community
Personalized support
Additional helpful resources like meal plans and recipe guides
Obviously, this package would be a little bit cheaper for clients since you are not offering personalized one-on-one training. Consider charging a flat rate for the online group training program, for example, $799 for a 12-week challenge.
8. Group classes (live or in-person)
Group classes are another great service to offer as a personal trainer. You might do an equipment free workout at a local studio or teach a thirty minute HIIT workout virtually. The options are truly endless when it comes to offering group classes.
Group classes can be a low barrier way for people to get a taste of what it's like to work with you. For you, they can be a great way to meet training prospects and sell your other programs.
Since group classes are usually priced per person (anywhere from $15-35 for a class), they definitely won't be your biggest money maker, but they can definitely supplement other services. This where having your personal training business model comes into play. Let's talk about how to combine these different types of services now.
Chapter 2
How to choose from these 8 services to build a profitable personal training fitness business model
Now you have a better idea of the many types of services options. But which should you offer? We'll help you decide. We'll start by putting the eight services listed above into four different categories: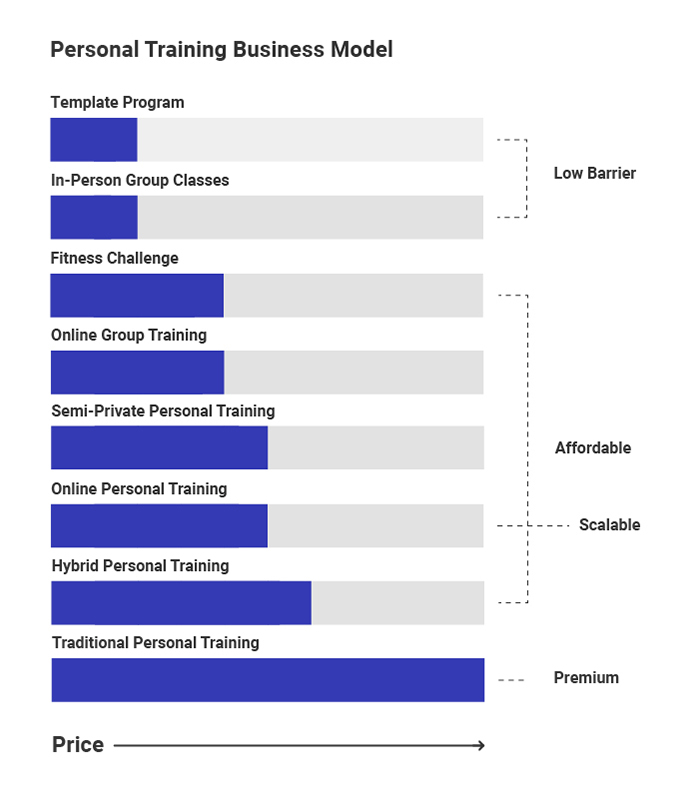 Premium
Traditional and enhanced 1-on-1 personal training
Affordable
Hybrid personal training
Online personal training
Semi-private personal training
Low barrier
Template program
Group classes
Fitness challenges
Scalable
Your goal should be to offer at least one service from the premium, affordable, and low barrier categories.
Why?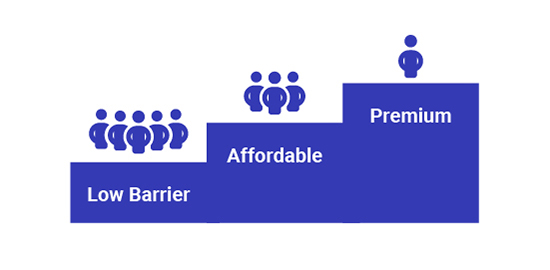 Low barriers will help you attract more prospects and build trust.
Your affordable services can help you make a handsome profit without charging fees that only few can afford.
And for prospects who want the best that you have to offer can sign up for your premium packages.
Having options will increase your retention rates. Life happens and when people have more choices, rather than leaving you, they can pick what works for them at any given time.
And finally once you grow your business to a good revenue, and are feeling confident that you are providing great value with each service, you can add online group training to really scale.
Chapter 3
Personal training business model examples
Here are two examples of a business model put together for different types of personal trainers. You can easily see how these models would be attainable for a personal trainer and easy to upkeep.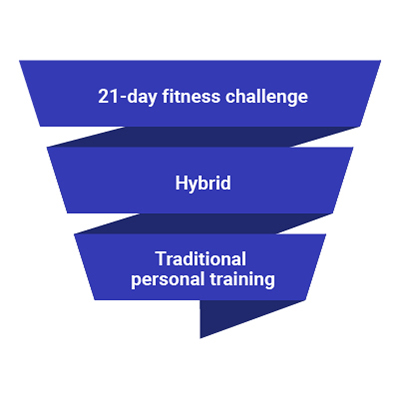 For local fitness personal training business:
1-on-1 personal training
Hybrid
21-day fitness challenge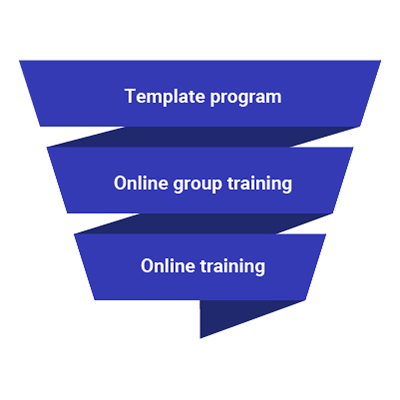 For 100% online fitness business:
Online training
Online group training
Template program
Perhaps you can base your model off of one of these. Think about what your goals are and how you want your business to operate: How much money do you want to make? Do you want to work mostly from home? Who do you serve? What are their needs?
These kinds of questions can help you decide on the right combination of services for your fitness business.
Make sure to include a service from each category. Stepping outside the box of traditional personal training and diversifying your personal training business model is the best way to make more money and build a business that lasts.
If you're ready to add some of these different services to your personal training business, TrainerFu can help you! TrainerFu makes it easy to incorporate online personal training, template programs, group fitness challenges, and more. Start creating these awesome offerings on the app today.