Nutrition Coaching With TrainerFu
In this tutorial, we are going to show you how you can set up nutrition coaching for your clients using  TrainerFu.
Now, when it comes to nutrition tracking, there's no single approach that fits all your clients. Some clients will be motivated enough to log every meal with full details, while others may find this approach a bit overwhelming and may prefer something simple.
In this tutorial, we will cover the 3 most common methods used for nutrition tracking in Trainerfu. You can choose the right approach, based on what's the most convenient option for you and your clients.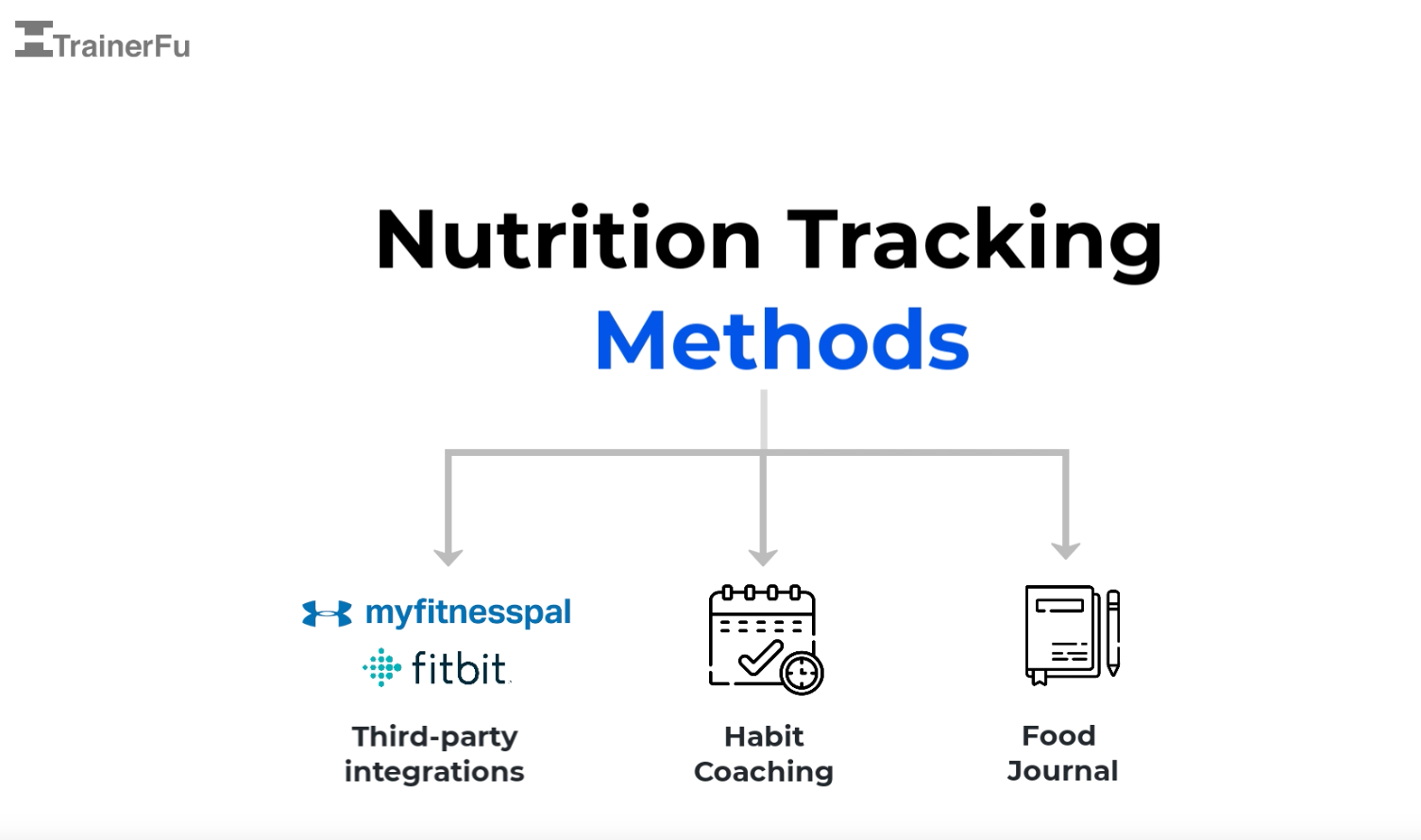 Method #1: MyFitnessPal Integration
To integrate MyFitnessPal with TrainerFu, your clients need to first make their MyFitness diary publicly available.
Here's a tutorial on how to make MyFitnessPal diary public
Next, they need to integrate their MyFitnessPal diary with TrainerFu. To do that, they simply need to open the last tab on their app, tap on MealLog integration and follow the steps.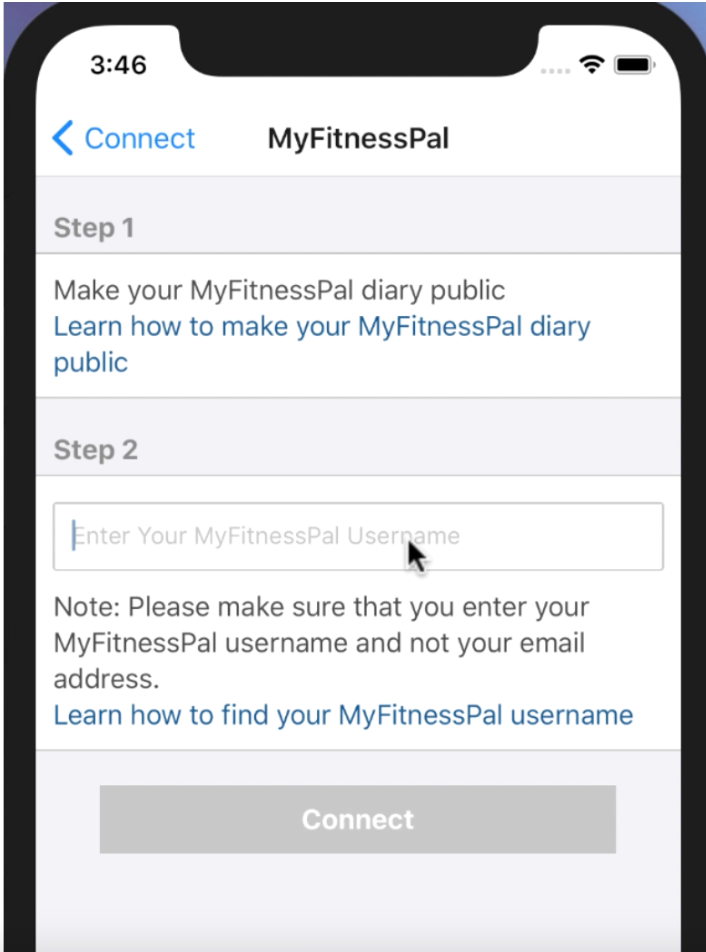 Once the integration is complete, all meals logged by your client in MyFitnessPal will automatically sync with TrainerFu.
The entire meal log entered by your client on MyFitnessPal will get auto-posted on the TrainerFu news feed, and the details will be automatically added to the client's diary for you to review.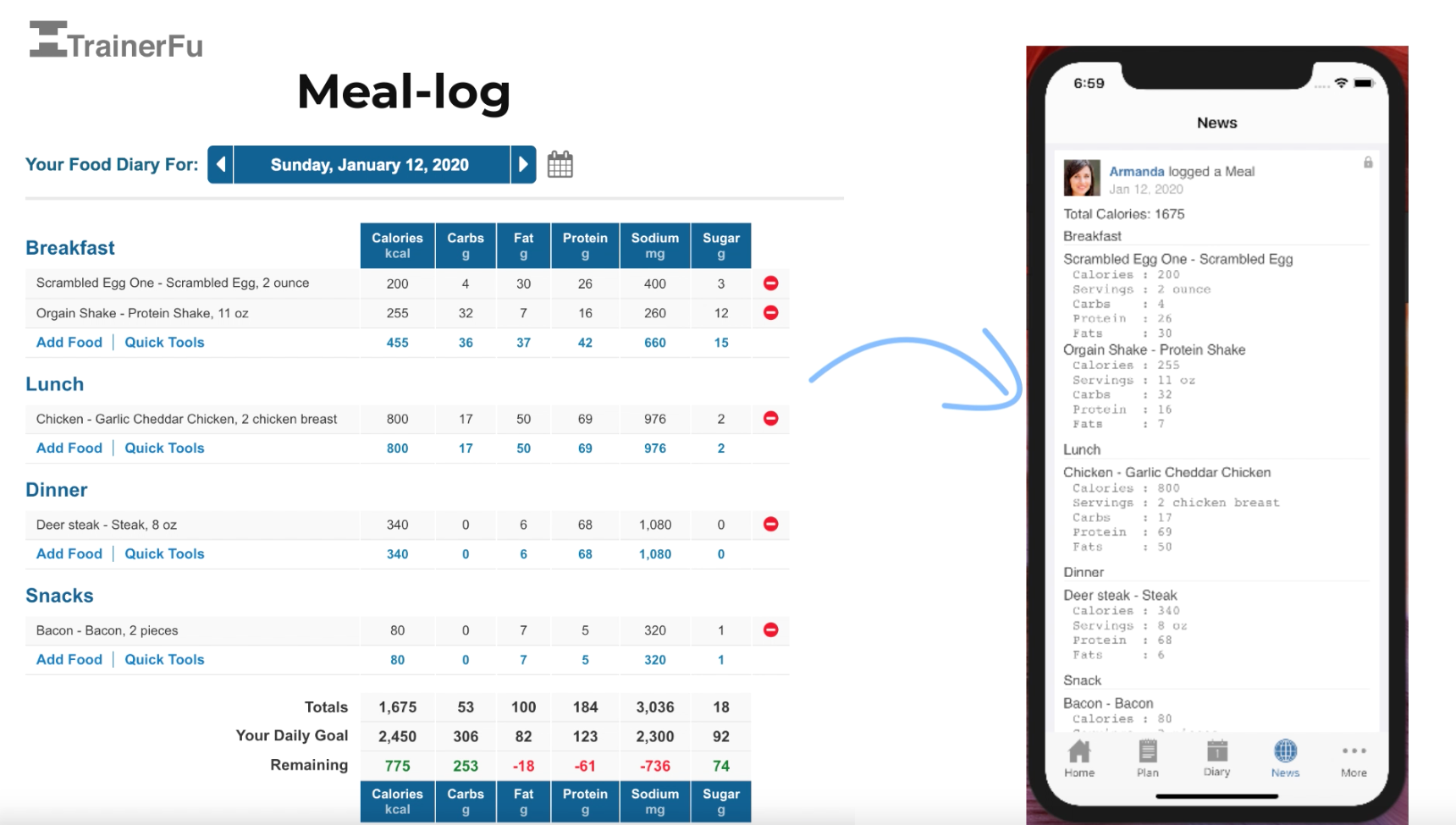 The published meal log will help you answer the most important questions about your client's nutrition, like:
Is he making wise food choices?
How does the macro breakdown look like?
How many calories is he consuming? Is it enough?
Note: It might take a few hours for the meals logged inside MyFitnessPal to appear on TrainerFu's news-feed.
Method #2: Nutrition Habit Coaching
In case you want to cultivate healthy eating habits in your clients, you can move towards a slightly looser yet extremely effective approach of Nutrition Habit Coaching.
With the nutrition habit coaching method, you work on changing just 1 or 2 habits for your clients at a given time.
For example, to start with, you may ask your clients to…
Drink 8-glasses of water every day.
OR eat 5-servings of vegetables every day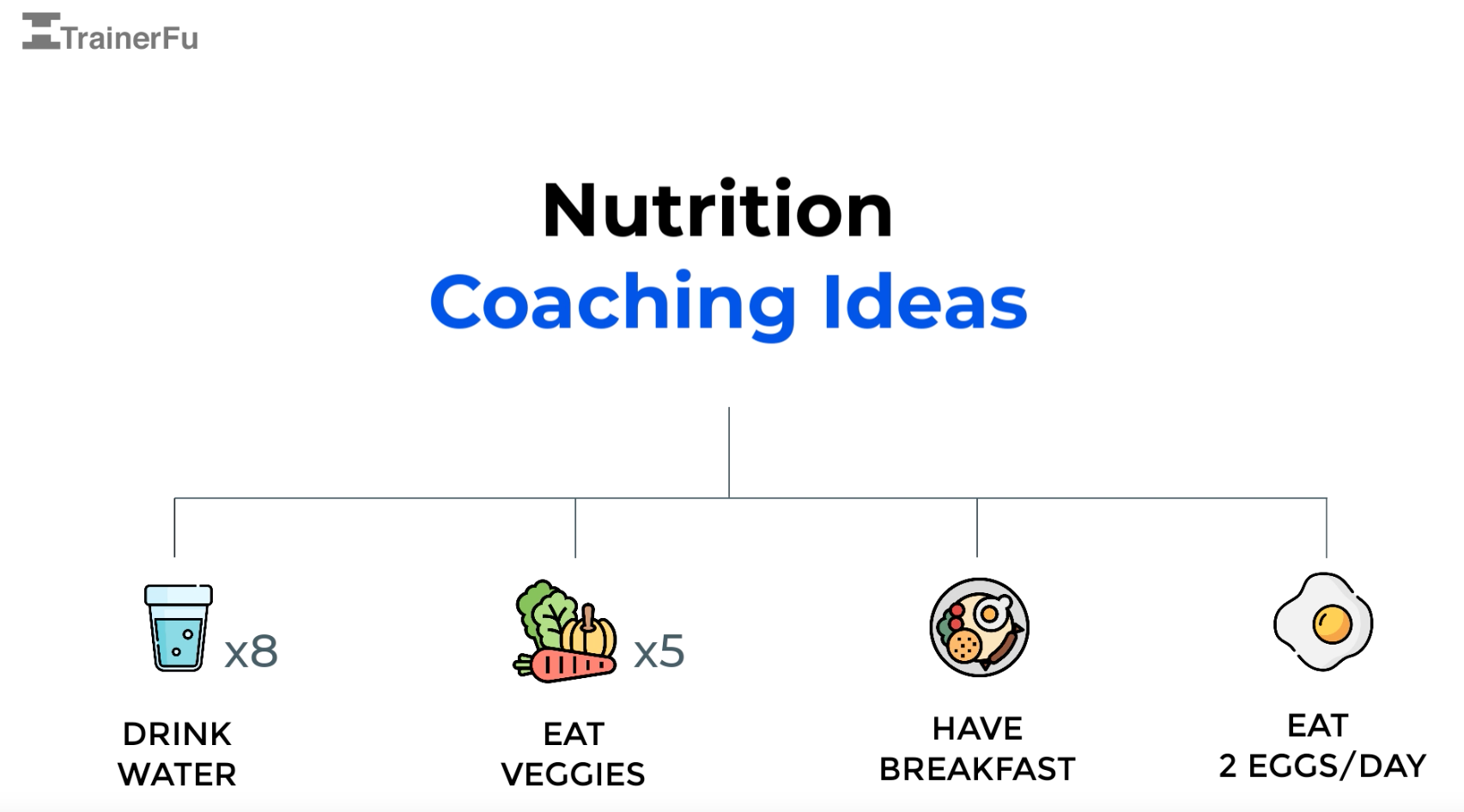 You can move on to the next set of habits once your clients master a few.
To set-up habit coaching, you will first create habit-building messaging sequences and then assign them to your clients. Please check out our habit coaching tutorial to know more about how you can set up nutrition habit coaching using auto-messaging.
Tip: Create an effective nutrition coaching course for your clients by breaking down information into bite-sized content, and then scheduling them at regular intervals using auto-messages.
Method #3: Photo Food Journal
In case you want to track your client's food habits on-the-go, you can opt for food journaling.
To log a meal, a client simply needs to take a photo of their food, write a short description, and post it on their diary. That's it.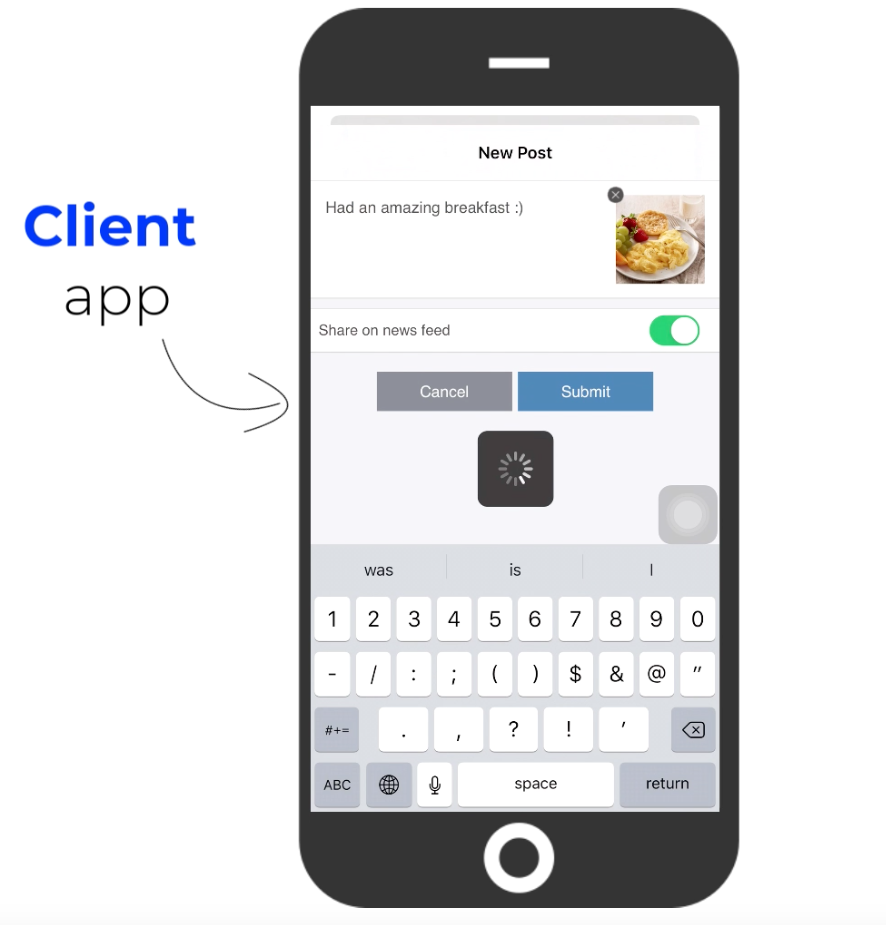 You can then review their photo food journal on the news feed or the client's diary, and put in your comments.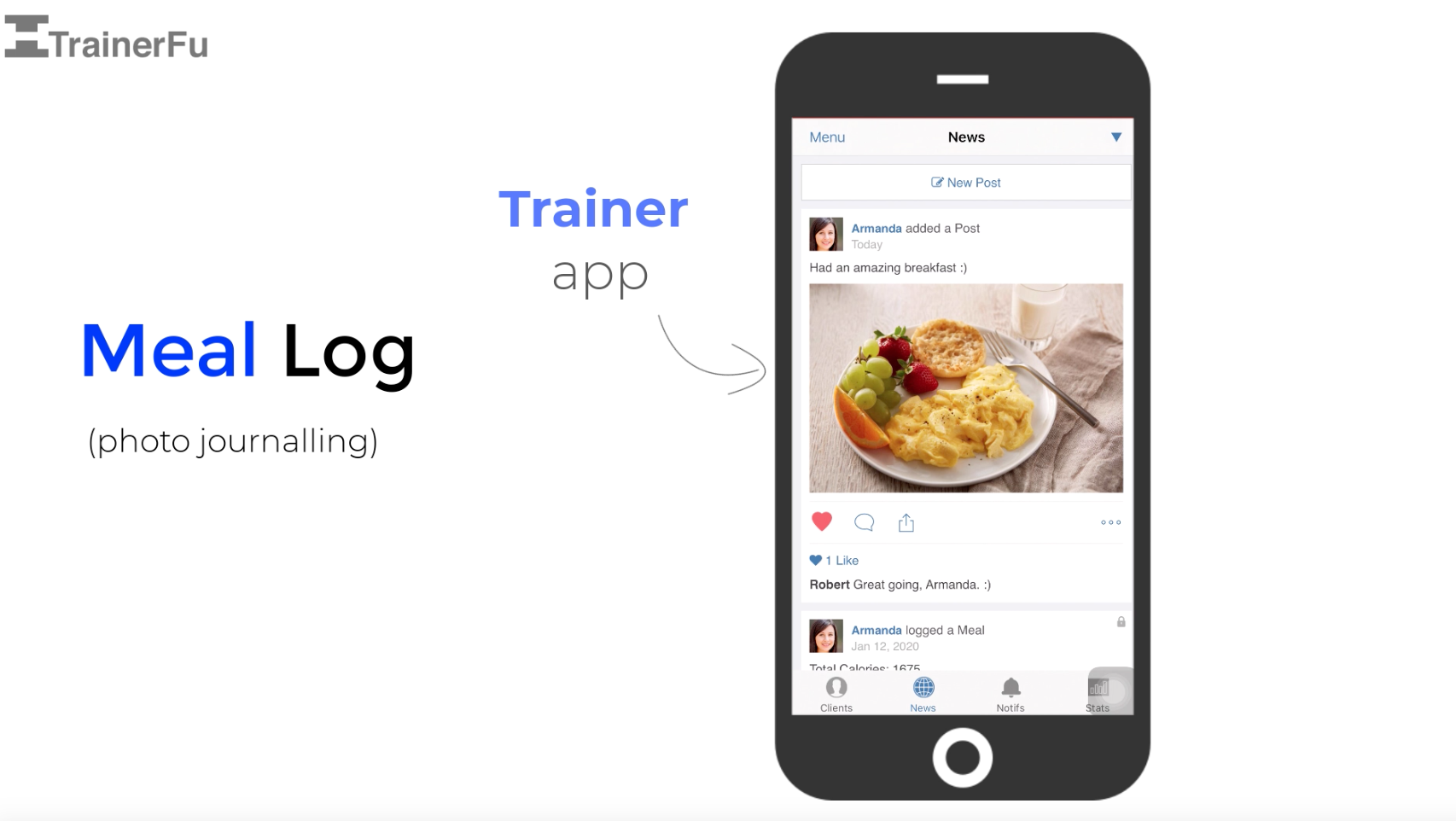 Have questions on setting up habit coaching for your gym or personal training business? Write to us at: support@trainerfu.com