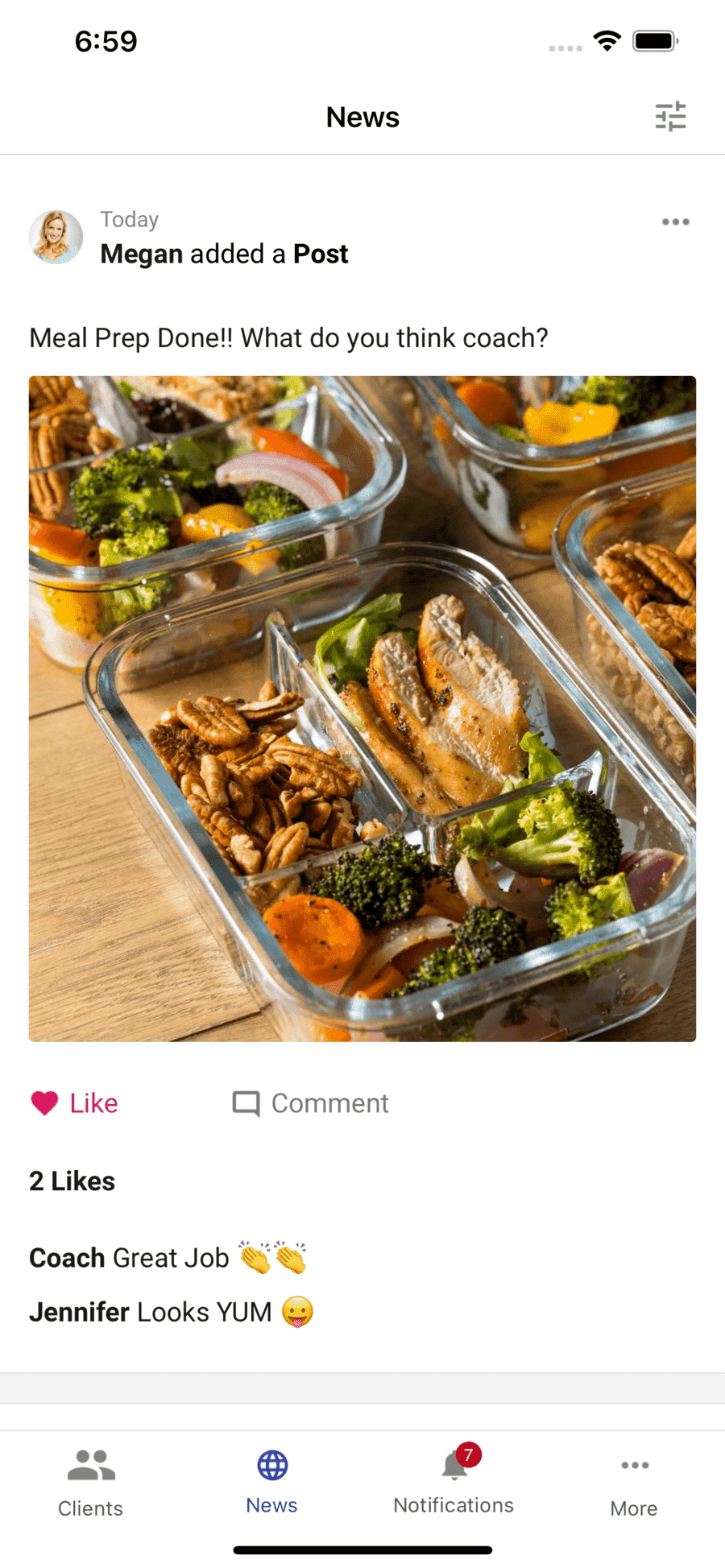 2,511 App store ratings

4.8

595 Google Play ratings

4.7
Our Customers Rate Us Highly
Great app

by BoySleezyE
As a trainer I really like having this app to keep up with and be in control of what my clients are doing when they are not with me. Also liking that they can post progress pics or messages to help motivate each other through a fitness community chat board. The other great thing are the demo videos, creating your own exercises, and choosing videos to demonstrate the exercise.
Best app for working with clients by far

by MiniJazMarie
This app is making it soooooooo much easier to communicate and assist my clients!!!! It's fantastic!
Awesome for clients and for trainers!

by jlgraham
Love that my clients can track their workouts and I can see- they love that they can check off each workout. I love being able to have plans and templates easy to access and add to new clients "plans"!
Great interface. Amazing customer service.

by Kconn002
This app is user-friendly and facilitates ongoing contact with clients, and helps with their accountability and adherence to a plan. The customer service at Trainerfu is also amazing - very responsive.
Trainerfu review

by Cassycguidinger
I love using this app as a personal trainer! The short videos, easy navigation and client to trainer messaging makes This app great to keep clients accountable.
Tristan Gibson

Love it i have been using Trainerfu for two days with my first client and can't fault it best app for everything I need to help keep my client up-to-date with new exercises and the correct way to do it and it always helps me with how they are going with their routine and change it to suit them 5 stars well done
Great app

by BlueGreen22
Does everything it promises. Starting up a new business with clients local and remote? This is the app for you. Love it.
Steve Bailey

Easy to use, easy to understand.
Every Trainer Needs this!

by Supertimer
I love the app. It's a great way to create a sense of community within your client group. Also, makes my life so much easier typing out workouts! More than worth the $.
Very helpful. Saves a lot of time.

by Dannnnnnnyyyyy23243 –
My clients love the way I communicate with them on the app how I'm able to customize the workouts and track everything for them.
Marc Robins

I have been using Trainerfu for 12 months now. It is a great way to stay connected and create a community with my PT clients. Always new updates coming, and feedback is always wanted to help design and make the app run smoother and efficient for my business.
Jessica Holtcamp

So easy to use. Love that the workouts are right there and can access video if need be. also like that I can access my coach 24/7 as well as update my stats! Very convenient!!
How we help
Staying on track with healthy eating is hard. But Trainerfu can make it easier for your clients – which brings them better results and you more referrals!

With Trainerfu: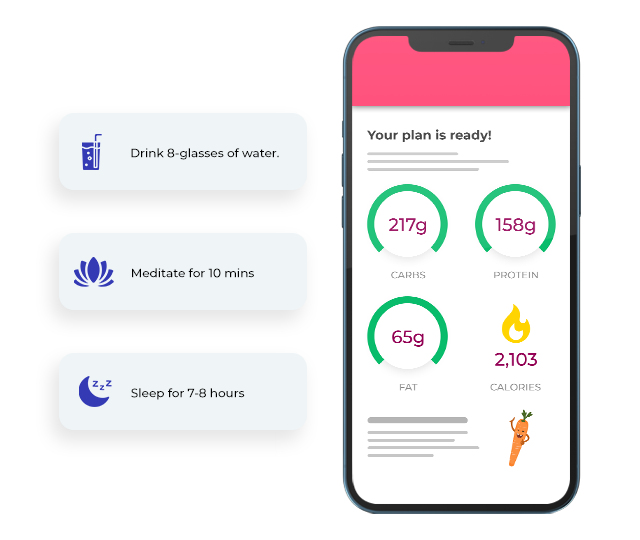 Easily create nutrition plans for your clients
Set daily calorie and macros goals for your clients.
Use habit coaching features to help your clients build long-lasting healthy eating habits.
Automatically schedule delivery of content like recipe guides and meal plans to your clients right to their Trainerfu app.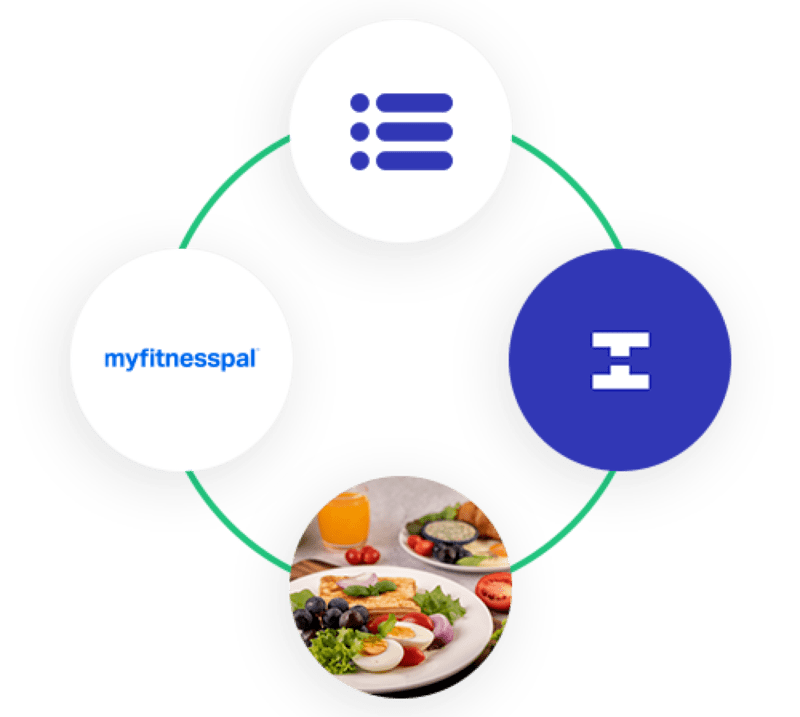 Make it simple for clients to track their nutrition
Trainerfu is integrated with MyFitnessPal so that you can easily see your clients meal log.
Alternatively, clients can simply take a photo of their meal and post it in their Trainerfu app diary for you to review.
Track their meals and habits in just a few taps.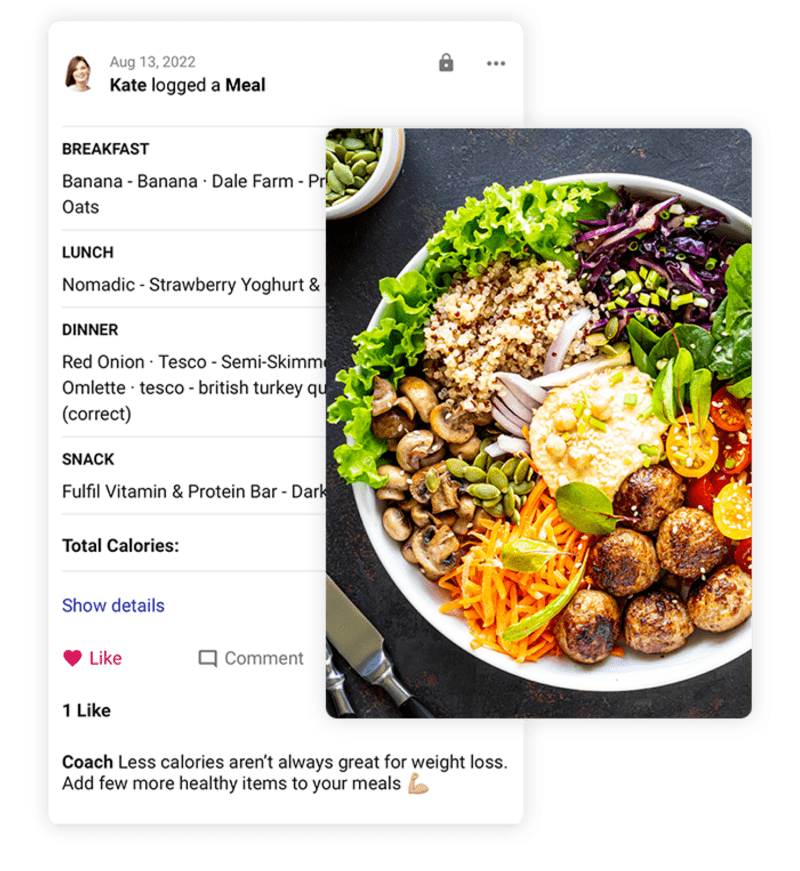 Support and hold your clients accountable
Get notified when your clients log their meals and complete their tasks on the newsfeed.
You will have all the details you need to see if clients are following the nutrition plan you set out for them.
Leave comments to keep your clients accountable, provide feedback, and support them in their fitness journey.
But get this – Trainerfu isn't just for nutrition coaching
Trainerfu has all the features you need to deliver 360-degree fitness coaching to your clients and grow your business.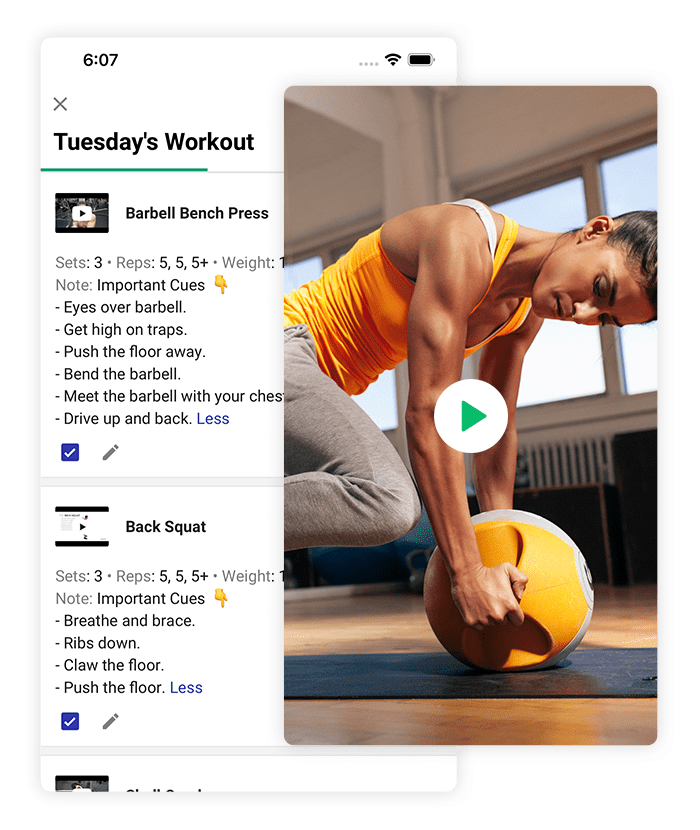 Build and deliver on-demand video workouts
Easily create workouts for your clients using thousands of video exercises.
Clients can review and easily follow the workouts from your branded app.
Use copy-paste and template features to save time and take on more clients than ever before.
Create and sell online fitness programs
Add revenue streams by selling fitness programs and challenges.
Easily bundle workouts, meal plans, recipe guide, resources, and other content along with your programs.
Sell your fitness programs online by embedding them on your website, Instagram, Email, Whatsapp and more.
Keep your clients accountable
Get notified when your clients complete workouts so that you can support and encourage them.
Automatically send accountability reminders when clients miss workouts.
Set up personalized congratulations when clients reach major milestones.
Boost engagement with your own in-app community
Keep your clients engaged at all times with Facebook-style newsfeed built inside your branded app.
Interact with clients as they share posts, ask questions, and more.
Post informative articles, links, videos – whatever you want!
Automate and scale your business
Save time by scheduling automatic messages to clients.
Automate onboarding with welcome messages and paperwork.
Drip-feed educational content and updates on a set schedule.
Use the admin interface to add trainers, manage access, and adjust advanced settings as your business grows.