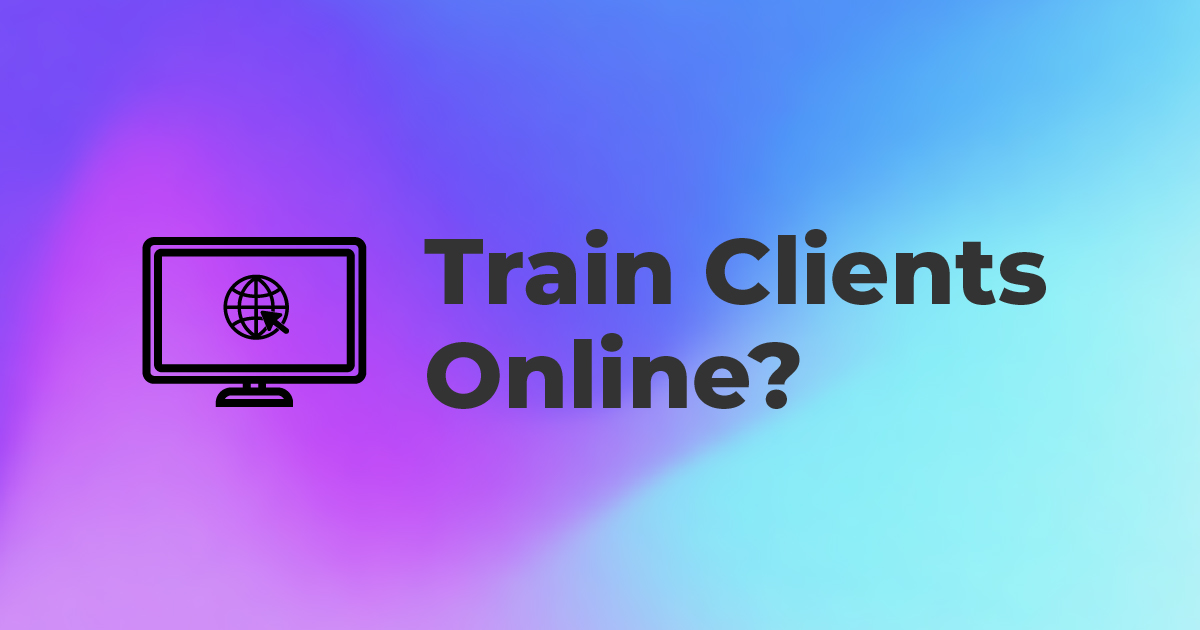 So you're curious about online personal training?
That's great! Many personal trainers are having great success with this model. But first, let's make sure we're all on the same page about what online personal training is.
Personal trainers confuse online training with virtual training a lot of the time, so it's crucial to point out the difference.
In virtual training, you don't meet with your clients face-to-face. Instead, you use Skype or Facetime for the training sessions. On the other hand, online personal training requires that you train personal training clients online, using training software and other online tools. And yes, you still get 1-on-1 meetings with your clients (virtual or in-person), but these sessions don't happen as often.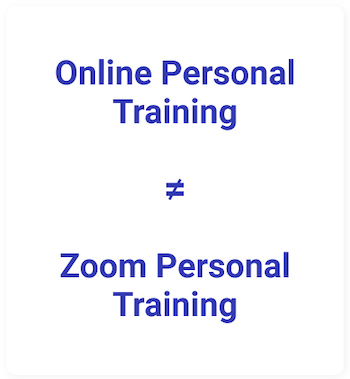 Online personal training has become very popular, and for good reason! Online personal training can be really profitable, as it helps fitness businesses attract new clients that aren't a great fit for the traditional personal training model. It can help fitness businesses train more people with more robust services, allowing them to scale much more quickly!
Having said that, online personal training brings its own set of challenges. Your primary goal is to get your clients great results. But, how are you supposed to do that:
When you are not meeting with your clients as often?
And you're spending less time per client than you would normally?
We talked with hundreds of successful personal trainers using our online personal training platform to train their clients. In this article we will share all their best secrets for effectively training fitness clients online.
We'll go over the 6 essential components for online personal training and some practices you should follow to deliver the best results to your clients.
So let's get into it!
Inside this blog:
Chapter 1
6 must-have components for online personal training
You've probably got your in-person training down pat. But when it comes to training clients online, there are a few different considerations that can improve their experience and help them meet their goals.
Here are the six things that all good online personal training programs will include along with some recommendations for how to incorporate them.
1. Workout training
If you're using the traditional in-person training model, delivering the workout to your clients is pretty straightforward. They only need to show up for the sessions, and you take it from there. The game is played a little differently when you're training fitness clients online.
So, how do you translate your traditional personal training experience to your online clients?
Include the juicy details in the workout plan.
Your clients will be working out on their own for most of the part. So, the online workout plan should contain as much information as they need. Here are some of the components to include in an online training package:
Exercise videos- You don't need to film all the videos. Instead, find suitable ones on YouTube and include them in the program.
Exercise instructions- Include clear directions that your clients can follow along with at home.
Form cues and any other notes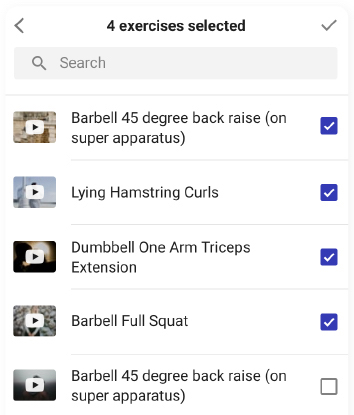 Ask clients to log every workout and send them to you
Your client probably won't admit this, but one of the major reasons why they hired you is so you can hold them accountable. But, you cannot do this if you have no idea whether they are putting in the work.
Many trainers with online clients only check the workout logs during the check-in sessions. Don't fall into this trap as it may be too late, and your client may have missed an entire week or two worth of work. Make sure to ask your clients to log their workouts and send them to you after every session! This will hold them accountable and help you bring them better results. Within our app, you can even set up an incentives program to encourage clients to send you their workout logs immediately.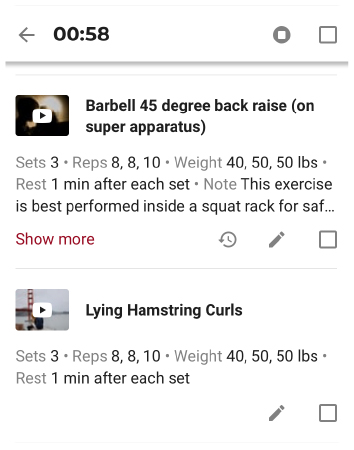 Provide feedback in their completed workouts
Giving feedback goes a long way into boosting your client's motivation to stick to their workout routines. When training your personal training clients online, you shouldn't skip this step simply because you aren't physically present with them.
You'd be surprised how much of an impact a simple thumbs up or short message of encouragement can make. Provide your clients with support and engage with them regularly. This can easily be done through the TrainerFu app as well.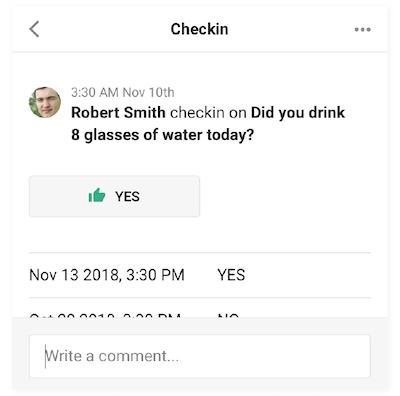 2. Check-in calls
Be sure to include regular check-in calls with your clients in the online training program. These calls should be on a per-need basis and can be anything between 30 minutes and one hour. Often, most personal trainers schedule weekly or bi-weekly check-in calls with their clients.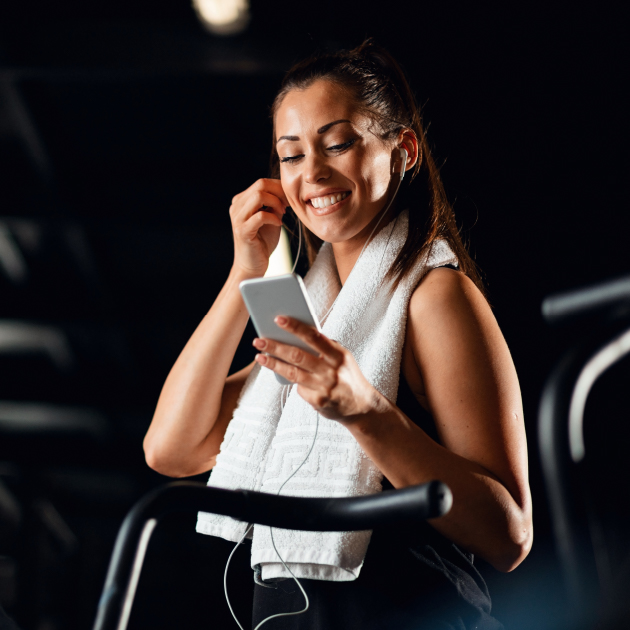 Choose a platform that's convenient for both you and your client. You could use either Zoom, Skype, or Facetime for these sessions. Generally, you won't be using these calls for live workout sessions. Instead, you'll use these calls to:
Go over your client's progress
Demonstrate new exercise forms
Assess the client's progress
Answer any questions
Give encouragement
Some of your beginner clients may need a bit more hand holding. In that case, you can sell them additional check-in calls as an add-on to their online training package.
3. Assessments
We'll be honest here. Assessing your online clients is one of the trickier parts of online personal training.
For clients that opt for a hybrid training package (online and in-person), we recommend doing all assessments during your in-person time together. Clients doing online only packages will have to perform the assessments on their own.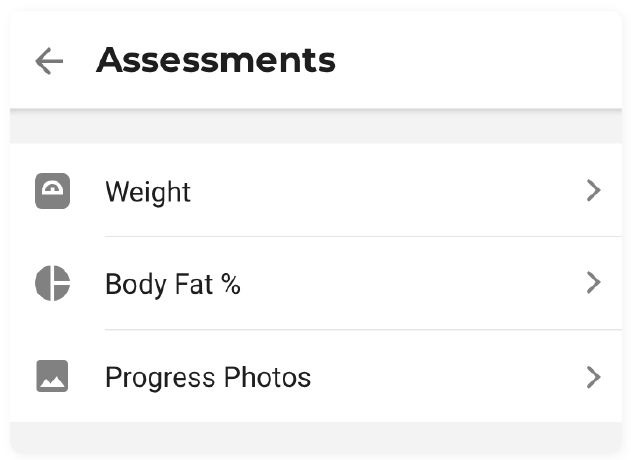 To help your clients keep a track of their progress, recommend that they track the following metrics regularly:
Weight- This is an easy one. Most people who are fitness conscious usually have a scale at home and can instantly log their weight in the app.
Body fat percentage- There are several machines and scales available on e-commerce sites like Amazon that do a decent job of accurately measuring the body fat percentage.While these machines might not be as accurate as the ones that you might use in your training centers (such as DEXA), the goal of this online assessment is to set a baseline, so that your clients have a number to improve on.
Progress photos- This is a super easy one for your clients to do, and an important one for you to track their progress. For any client, seeing that they lost 10 pounds is more impactful and motivating than looking at numbers on a scale. And of course, we don't need to tell you what a marketing goldmine these progress photos can be.
Tape Measurements- Tape measurements may sound like a very medieval way to track progress, but they are still super effective. Make sure to teach clients how to take proper measurements so that they can easily and accurately do this at home.
Old school push up and plank assessments- Simply ask your client to track how many push-ups they can do every day or how long they can hold a plank.
Endurance tests- To perform this assessment, ask your clients to run 400 meters (or 1 mile) and log the time it took to complete this run. You may ask them to repeat this assessment monthly and measure how their lap timings fluctuate with time.
Keep in mind that the goal is NOT to do all the assessments that we have listed. Rather, consider your client's goal and pick assessments that will work best for them. The right assessments will help them track their progress and act as a motivator.
Set a schedule for regular progress assessments, and aim to capture your client's transformation journey. If you are using a personal training software like TrainerFu, you can create custom assessments and also set up periodic reminders to remind your clients to perform them. You and your clients can even track those assessments right from the app.
4. Nutrition coaching
Traditional personal training mainly focuses on workouts, but training clients online gives you leeway to offer more services.
The most successful online personal trainers include a bit of nutrition coaching in their online training programs. So, why not include it as well?
You can easily deliver nutrition coaching online and in the process, add so much more value to your clients. The easiest way to do this would be to ask your clients to track their meals using an app like MyFitnessPal and then add you as a friend in the app, so you can hold them accountable.
If you're using an online training app like TrainerFu, ask your clients to connect the app to MyFitnessPal. The beauty of this integration is that you stay up to date with all your clients' meals throughout the day. Every meal that your client logs will automatically show up on your feed.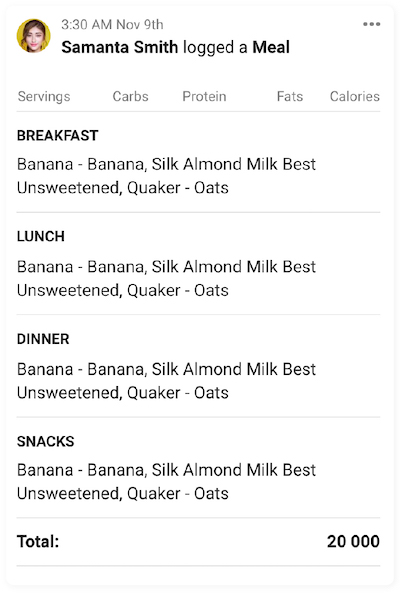 You will be able to see exactly what they ate, how much they ate, how many calories they consumed and what the macro breakdown looks like – all in one place.
Offering nutrition coaching in addition to workouts can give you a competitive edge as a personal trainer, help you retain your clients longer, and bring them better results!
5. Habit coaching
Habit coaching is another addition that can supplement your online personal training. In traditional personal training, the trainers hardly focus on habits, because it would simply be too much work for the trainer and not worth their time.
With online personal training you can be better equipped to help your clients still to their habits by offering habit coaching. To do this, you will want to constantly check in with your clients to pinpoint their bad habits and help them stick to healthier new ones. And since it can take up to two months to form a new habit, we recommend checking in with clients for weeks or even months.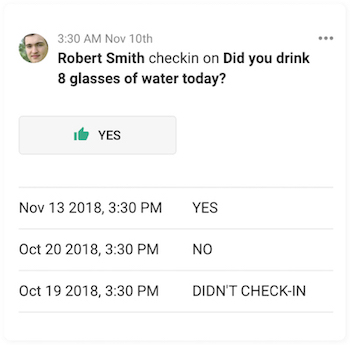 This sounds like a lot of work when your client is only paying you per session. But, with online personal training, you can easily automate habit coaching using training software like TrainerFu. This integration lets you deliver the habit coaching to your clients in less than a minute.
6. Community
Building a robust community of your online clients is always a good idea. It makes the entire experience fun for everyone and also offers support and accountability for the clients.
The most popular way to go about this is by using Facebook groups for all your clients. You can ask them to keep the group engaged by posting their workout videos, progress photos, and any other helpful content.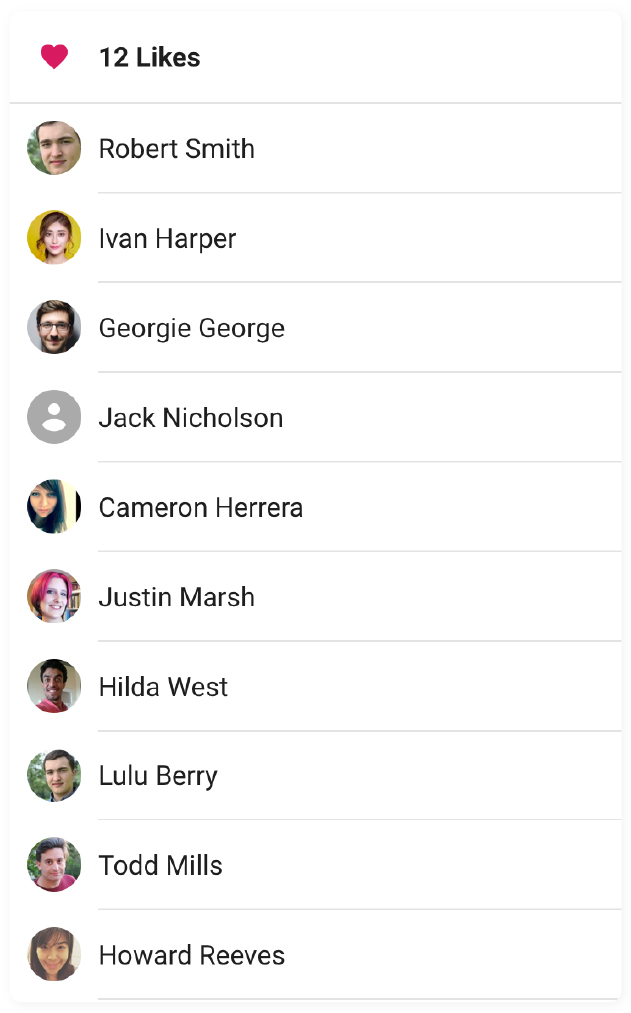 Having a close knit community is an important part of online personal training. That is why we made the community feature available on the TrainerFu app. Once they have logged their workout hours, your clients can easily share it on the news feed. As the personal trainer, you can also post fitness content and videos to get the community buzzing.
Chapter 2
Ready to start training clients online?
Training fitness clients online will help you attract a new market for your business and could be your ticket to a 7-figure business.
Because you are not meeting with the client as often as you would in the traditional personal training model, you need to ensure your online program is at its best. Nailing these six components gives your business an advantage over your competitors.
You can integrate, organize, and automate all of these components with the TrainerFu platform.
TrainerFu is a top-rated online personal training app that provides a simple and efficient way to train clients online, while offering them unique benefits like nutrition coaching, habit coaching and fitness education.
Sign up for the TrainerFu free trial today and check out its comprehensive features designed to help you take your online personal training business to the next level.
Read Next
Read the complete guide on how to get started with online personal training business.
Read the complete guide on how to market your personal training business.