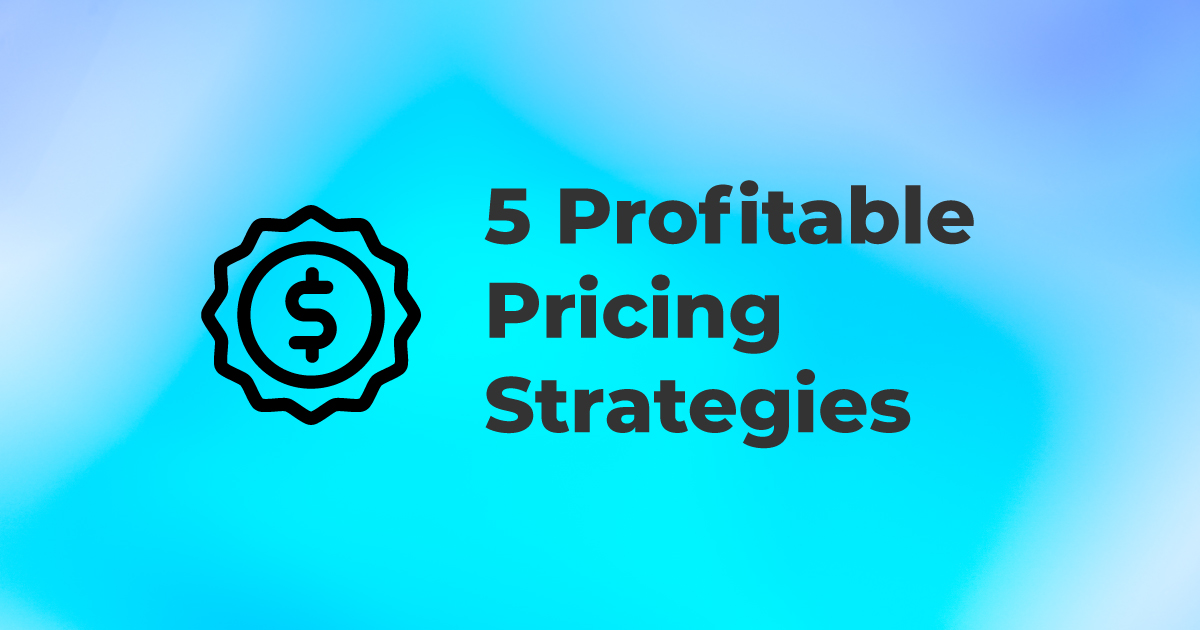 Pricing traditional in-person training is simple: You only need to set a price for each session. This model makes sense as you deliver the most value to your clients during your actual time together.
But, if you're wanting to grow your business with online personal training, you'll have to come up with a different way to price, as session-based pricing won't cut it.
There are several reasons for this:
As an online personal trainer, you will spend most of your time behind the scenes. You won't be meeting often with your clients for in-person sessions. So, you cannot charge per session since they will be fewer and far between.


Your online personal training packages probably include more than just workouts. When setting the price for your services, you must also consider nutrition and habit coaching, personalized workouts, and anything else you might include in the package.


There is more than one way to package online personal training and every business is different. Your services will vary from client to client.
Keeping all of these points in mind, how do you actually price your online personal training services?
In this article, we will help you figure out the right pricing model for your online personal training. Here's what we will look into.
5 popular ways to package online training services
What to include in each package
How to price your online training packages
Why you should offer these packages to your clients
Who the right client for each of the five packages is.
So, let's get rolling!
Table Of Contents: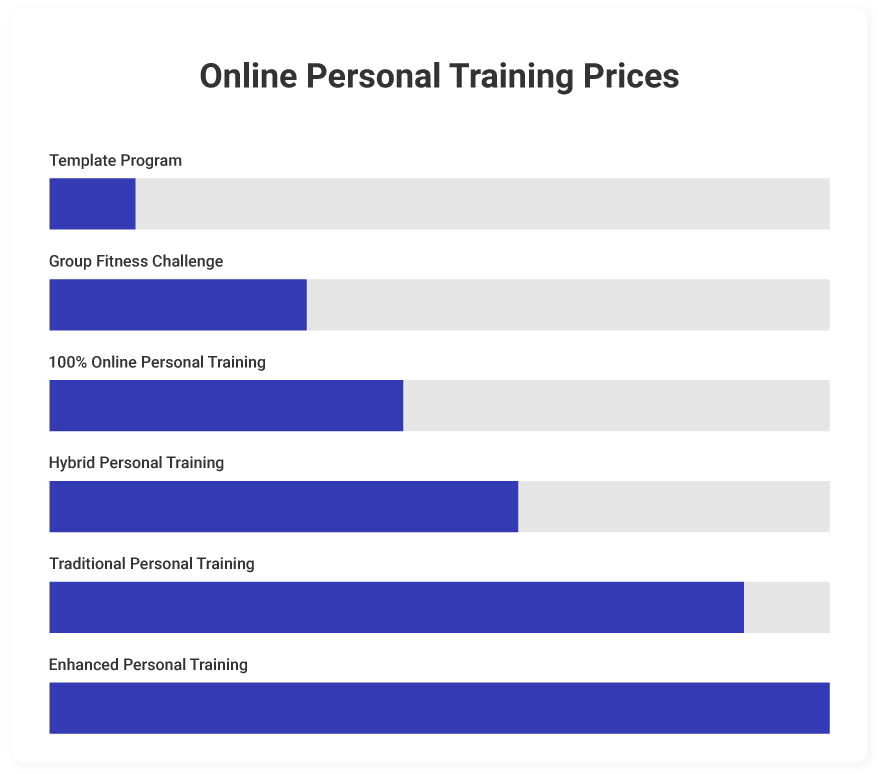 1. 100% online personal training
Just as the name suggests, in this package option, you deliver all of your personal training remotely. This is ideal for non-local clients that want to work with you or those who are always traveling or on the move.
Many trainers confuse online personal training with virtual training. In virtual personal training, you will deliver in-person training sessions to your clients over Facetime or a Skype call.
With 100% online personal training, you will still meet virtually with your clients but it won't be as often. The in-person meetings with your clients will either be once a week or once bi-weekly, depending on your client's needs. Besides the in-person check-in calls, you will deliver the rest of the training remotely.
What to include in the package
A personalized workout plan
You should develop a personalized fitness plan to meet your client's goals.
When drawing the workout plan, consider what equipment your client can access. Send out an initial questionnaire to your client before you start a workout plan. Design the questionnaire so that you gather this and any other vital information beforehand.
Block some time out on your calendar to schedule at least a 30-minute weekly or biweekly check-in call with your clients. The calls are more of review sessions, and most of the time you won't be taking the client through a workout.
Instead, take the time to answer any questions they may have and review their progress. The calls are also excellent for addressing any roadblocks in your client's fitness journey.
Although this is optional, we highly recommend that you include some nutrition coaching in the package. Of course, it presents numerous benefits to your clients. But, it also sets you apart from trainers who only offer in-person services.
Besides, offering nutrition coaching with personal training software is quite easy, so why not go for it?
Again, this is a good addition to the package but not mandatory. The best thing about it is that you can offer habit coaching without spending more than a few minutes on each client.
So, you get to add more value to your client without too much work on your part. It's a win-win!
You can also include some add-ons to the online personal training package. Your clients can choose whether to add these resources to their packages, depending on whether or not they need them.
You can also incorporate some additional check-in calls for clients who may need some extra hand-holding. Use these sessions to take them through a certain workout or show them the correct exercise form.
How to price this package
Follow the steps below for a simple way to price this online personal training package.
Decide what to include in your service.
Calculate how much time it would take to deliver the full service for a month. Don't forget to account for admin and support time.
Multiply the time with your preferred hourly rate, and you now have a base monthly price to offer this service.

Choose any of the two pricing models below:

Monthly subscription pricing.

12-weeks (8 or 16 weeks) upfront and then month to month.

I recommend the month-to-month subscription model since it is easier for your clients to buy into.

Select what addons to include and sell these just as you would for your normal in-person sessions.
Why should you offer this package?
The biggest advantage of 100% online personal training is that it helps you attract prospects for whom the traditional training is not a great fit.
This includes people who prefer to work out from home, those who are very busy, and those constantly traveling but would still like to keep fit. It is also a great match for clients who need specialized services that are not easily available in the local market but that you can offer.
Online personal training is also an excellent fit for your graduating clients. You know, the ones who have been taking in-person sessions and are now ready to go out independently. You can also use this package to offer your services to intermediate and advanced-level athletes who need your help.
Overall, 100% online personal training is a great option for people who are experienced, motivated, and don't need much hand-holding.
But, this is not true for more than half of the general population. For them, hybrid personal training is a better fit.
Let's delve into it.
2. Hybrid personal training

This personal training model allows you to meet up with clients regularly, although it's still less frequent than you would with the traditional in-person training.
Hybrid personal training is a great option for local clients who still need your guidance every once in a while. You can use the in-person sessions to review the client's progress, answer their questions, take assessments, and demonstrate new workouts.
Usually, you will meet with the clients weekly or biweekly and deliver the rest of the training online through personal training software.
What to include
The deliverables in this package are similar to those in the 100% online training. The only difference is that you will be meeting your clients in person as well, as is not the case with the former model.
Therefore, you can offer your clients all the same benefits, including;
Personalized workout plans
Weekly or biweekly in-person sessions
Nutrition coaching
Habit coaching
Other helpful resources such as videos and recipe guides
Add-ons
Like 100% online training, you can sell additional in-person sessions separately. This option is great for beginner clients. Once they become comfortable with training with you, they can settle into your regular schedule.
How to price this package
The pricing here is also just as straightforward as in online personal training.
List everything you want to include in your service.
We recommend that you create two different packages: one with a weekly in-person session and another one with a biweekly session.
Calculate how much time it would take you per month to deliver your service to an individual client.
Multiply that by your hourly rate to get your final price.
Offer additional in-person sessions at your normal in-person session rates.
Choose the ideal pricing model.
You can choose to charge the online and in-person components separately. Sell online components at a monthly subscription price and the in-person sessions by the number of sessions bought.
Again, a monthly subscription pricing that includes everything makes the most sense for this model. It is easier to explain to clients, and you don't have to do separate bookkeeping.
Why should you offer this package?
Since you spend way less time with your clients than traditional personal training services, this model allows you to offer your services at a much more affordable rate and still make a handsome profit.
Hybrid personal training will help you attract people looking for affordable personal training in your local market.
Moreover, unlike 100% online personal training, this model fits everyone. All types of clients – beginner, intermediate, or advanced – can benefit from hybrid personal training.
3. Online fitness challenge
If you're looking to take your personal training business to the next level, this is the model you should consider using. Unlike the other two options above, online fitness challenges are group training programs and they are not as personalized.
The common length of the online fitness challenge is about 12-16 weeks, and everyone in the group starts and ends the program at the same time.
To make sure that the online group challenge works for all participants, it is important that all participants more or less have the same start point and a common end goal. For example, you can bundle working moms who are looking to shed a few pounds in one training group.
Should you opt for this model, you will need to be on top of your marketing game to get enough of the right participants signing up for the program before the fixed start date.
What to include in the package
To make this a bit easier, come up with a persona for the ideal client for the challenge.
What kind of client are they? What are they looking to gain from the challenge? What are their biggest fitness challenges? Answering these questions will help you come up with the ideal program for the entire group.
A vibrant community is one of the must-haves for this package. The community provides a platform for the members to interact and engage with other participants. It's an excellent place for them to support and motivate each other throughout the challenge.
You would also use the same community to engage with all the participants through live calls, interactive content, or recorded videos.
Most personal trainers opt for Facebook groups to build their communities. Online personal training software like Trainerfu is another great option to build an engaged community. It comes built-in with Facebook like news feed features. You and your clients can post their updates and support each other in their fitness journey.
Although you don't need to customize the training plans, you must engage and support the individual participants as they go through the challenge.
You can offer your personalized support in various ways. See what everyone is doing, ask questions, support, and motivate the participants.
Include resources like sample meal plans and recipe guides along with your group training program. You can create these resources and use them for all your challenges. These provide great benefit to your participant without much work on your part once they are created.
How to price this package
Pricing this online personal training package is slightly different from online and hybrid personal training. Obviously, this package would be a little bit cheaper for clients since you are not offering personalized 1-on-1 training.
Consider charging a flat rate for the online group training program, for example, $799 for a 12-week challenge.
Why should you offer this package?
As a personal trainer, your growth is limited by the hours you have in a day and the number of sessions you can squeeze into your schedule. Online group training is your ticket to a 7 or 8 figure personal training business, because you can make high-ticket sales for the program without having to spend too much hands-on time with each client.
4. Template program
A template program is exactly what it sounds like – a program without any personalization. Your clients can easily download the program and get started whenever they want.
It shouldn't take up much of your time since you don't have 1-on-1 interactions with the clients, and you just need to update the program once in a while.
Pretty easy, right?
What to include in the package
The template program should be easy enough for the clients to follow on their own.
Ideally, you should update the program often, so your clients keep up with the latest workouts. You can do this either weekly or monthly, depending on your schedule.
Include any other resources and content to go along with the program. For example, you could include sample meal plans, recipe guides, and video resources.
How to price
Template programs demand the least interaction between personal trainers and their clients. Therefore, they are generally low-priced, ranging from $10- $30 per month.
You can also choose to set a one-time charge for the program, especially if you don't plan on updating it often.
Why should you offer this package?
Looking for some passive income for your fitness business? Template programs are the way to go.
You can use template programs as lead magnets on your website to get clients onto your mailing list. They also serve as stepping stones to your more premium packages. Clients who try out the program and like it are likely to return for a more personalized experience.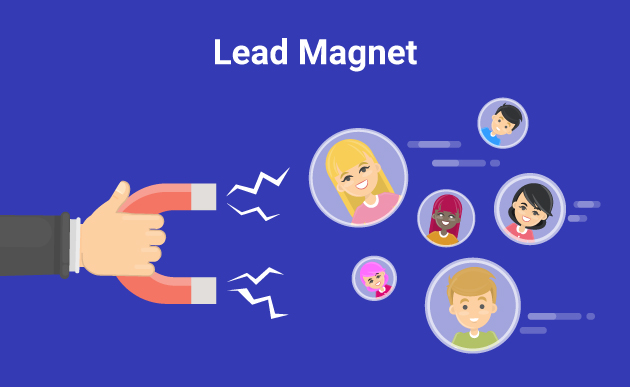 If you already have a handsome following and a relatively big brand, template programs can be real money makers. Just think about it, a fitness brand with thousands of followers on Instagram or subscribers on their email list could make a killing if just a handful of them opted into a $30/month template program.
Besides, because they are cheaply priced, new prospective clients are more likely to buy the program whenever they come across it.
5. Enhanced in-person training
Online personal training comes with many benefits that are not present in in-person programs. With online programs, you provide more value to your clients through nutrition and habit coaching and community support.
If you already have in-person clients, there's no reason why they should miss out on all these benefits. Since they are already paying a premium fee for your in-person services, you can include these benefits as add-ons and charge a little extra.
Besides making you some extra bucks, this model differentiates your business and sets you up for more clients interested in the unique approach.
What to include in the package
This service obviously includes in-person 1-on-1 training. Besides these, you should include any other services you offer for your online training programs, including:
Nutrition coaching
Meal plans
Habit coaching
Additional content such as videos, newsletters, etc.
How to price this package
Most of the things you include in this package won't take too much of your time. Your clients already pay for the in-person sessions so you can charge a small monthly subscription price for access to the online training platform.
Your clients will access the add-ons through the method or app of your choosing and get the same benefits as your online training clients. They can track their progress, interact with others, and get more support through the platform.
A good benchmark for pricing this package is the price you charge for one personal training session.
Why should you offer this package?
Sure, enhanced in-person training offers your clients better results. But, overall, it's more valuable for your business.
This training style sets you apart from other fitness businesses, giving you access to a new client pool. There's absolutely no reason not to add it to your business, so why not?
Final recommendations
Well, there you have it – the five different online personal training packages you can offer as part of your services.
If you are not an established brand, online and hybrid packages will work best for you. Create a template program to get more leads from your website or Instagram, or any other social media channels, where you already have a following.
Once you build a brand, it's time to create a group fitness program to skyrocket your business. And yes, don't forget to add more value to your in-person training clients with an enhanced package.
Once you have your online personal training packages sorted, it's time to work on promoting them! Read our blog on Personal Trainer Marketing to get started.