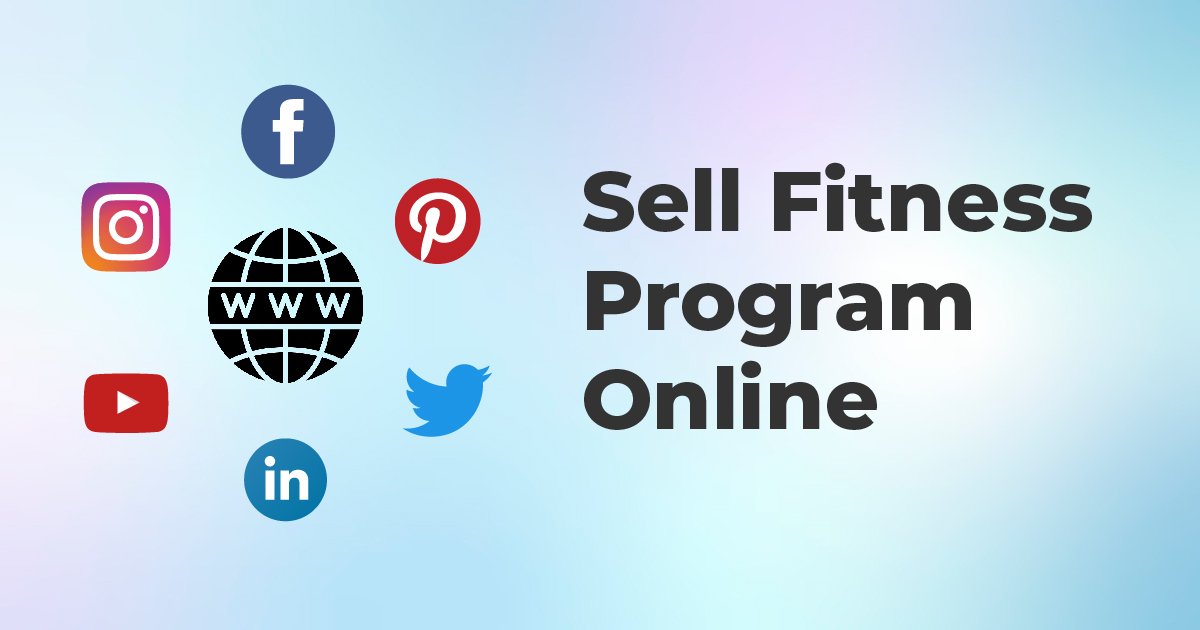 The online fitness craze skyrocketed after the global pandemic. These days, more than ever, people want to be able to do everything from the comfort of their own home – including getting fit.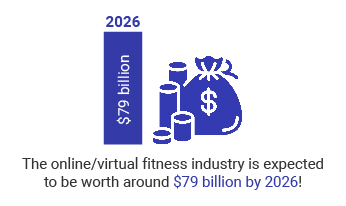 The online/virtual fitness industry is expected to be worth around $79 billion by 2026! And it's no wonder! Joining a fitness program or taking classes online is a fun, easy, and affordable way to work fitness into a busy schedule and reap the feel-good benefits of working out.
If you're a personal trainer, you'd be smart to jump on this lucrative bandwagon and begin offering some (if not all) of your training online. Online fitness programs can help you reach more people and produce a steadier stream of income than traditional in-person training alone.
So what does it take to sell fitness programs online?
We'll tell you everything you need to know to venture into the online space. Let's get started!
Table of Contents:
Chapter 1
How to package and price an online training program
The first step in selling an online fitness program is hashing out the details of what your program (or programs) will entail. Let's go over some of the best training packages that you can create to sell to clients online.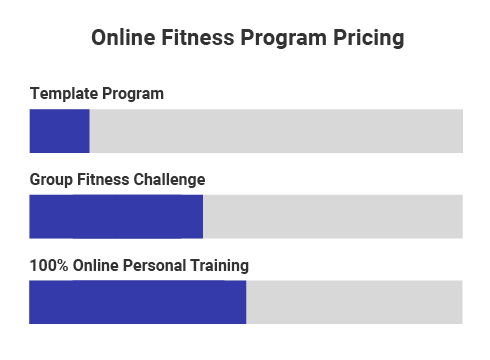 Template program
A template program is exactly what it sounds like – a program without any personalization. Your clients can easily download the program and get started whenever they want.
The template program should be easy enough for the clients to follow on their own. Ideally, you should update the program often, so your clients keep up with the latest workouts. You can do this either weekly or monthly, depending on your schedule.
Template programs demand the least interaction between personal trainers and their clients. Therefore, they are generally low-priced, ranging from $10- $30 per month. You can also choose to set a one-time charge for the program, especially if you don't plan on updating it often.
If you're looking for some passive income for your fitness business, template programs are the way to go. To really make them profitable, it helps to have a large social media following, but we'll talk more about that in a bit.
You could also use template programs as lead magnets on your website to get clients onto your mailing list. In this way, they serve as stepping stones to your more premium packages. Clients who try out the program and like it are likely to return for a more personalized experience and more expensive training package down the road.
Online group training program
As a personal trainer, your growth is limited by the hours you have in a day and the number of sessions you can squeeze into your schedule. Online group training is your ticket to a 7 or 8 figure personal training business, because you can make high-ticket sales for the program without having to spend too much hands-on time with each client. \
To make sure that the online group training works for all participants, it is important that all participants more or less have the same start point and a common end goal. For example, you can bundle working moms who are looking to shed a few pounds in one training group.
To build your group training program, come up with a persona for the ideal client for the challenge. What kind of client are they? What are they looking to gain from the challenge? What are their biggest fitness challenges? Answering these questions will help you come up with the ideal program for the entire group.
A vibrant community is one of the must-haves for this package. The community provides a platform for the members to interact and engage with other participants. It's an excellent place for them to support and motivate each other. Community support can actually keep your clients more motivated and help them reach their fitness goals.
Most personal trainers opt for Facebook groups to build their communities. Online personal training software like Trainerfu is another great option to build an engaged community. It comes built-in with Facebook like news feed features.
This package would be a little bit cheaper for clients since you are not offering personalized 1-on-1 training. Consider charging a flat rate for the online group training program, for example, $799 for a 12-week challenge.
1-on-1 fully online training
In this package option, you deliver all of your 1-on-1 personal training remotely. This is ideal for non-local clients that want to work with you or those who are always traveling or on the move.
Many trainers confuse online personal training with virtual training. In virtual personal training, you will deliver in-person training sessions to your clients over Facetime or a Skype call.
With 100% online personal training, you will still meet virtually with your clients but it won't be as often. The in-person meetings with your clients will either be once a week or once bi-weekly, depending on your client's needs. Besides the in-person check-in calls, you will deliver the rest of the training remotely.
The biggest advantage of 100% online personal training is that it helps you attract prospects for whom the traditional training is not a great fit.
This includes people who prefer to work out from home, those who are very busy, and those constantly traveling but would still like to keep fit. It is also a great match for clients who need specialized services that are not easily available in the local market but that you can offer.
Online personal training is also an excellent fit for your graduating clients. You know, the ones who have been taking in-person sessions and are now ready to go out independently. You can also use this package to offer your services to intermediate and advanced-level athletes who need your help reaching a certain goal.
To price this package, add up how much time it would take to deliver your services for a month. Think about everything that will be included and don't forget to count admin and support time. Multiply the number of hours you come up with by your normal hourly rate – you know have a base monthly price for your service. You may choose to let clients pay a monthly subscription or charge for a certain number of weeks/months up front.
Extra components for your online fitness programs
To make your online fitness programs more competitive, you need added components that help you clients get real results.
Some add-ons to consider:
Nutrition coaching
Habit coaching
Check-in calls
Meal plans and recipe guides
Group Zoom calls
Community support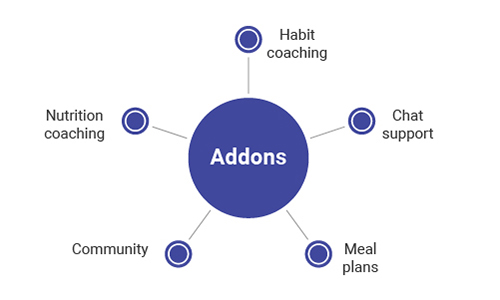 Your supplemental materials can easily be created and shared with clients through the Trainerfu app. Going the extra mile for online clients and adding these extra resources will help you sell your online fitness programs more easily.
Chapter 2
Marketing your fitness program
Once you've worked out the details of your online programs, it's time to market them online. Marketing and sales go hand in hand. Marketing is how you attract your ideal clients and show them that you have the perfect offer for them.
Hone in your target audience
Marketing costs time and money. The best way to make sure you are marketing to prospects that will give you the best return on investment (ROI), is to get really specific about who your ideal client is.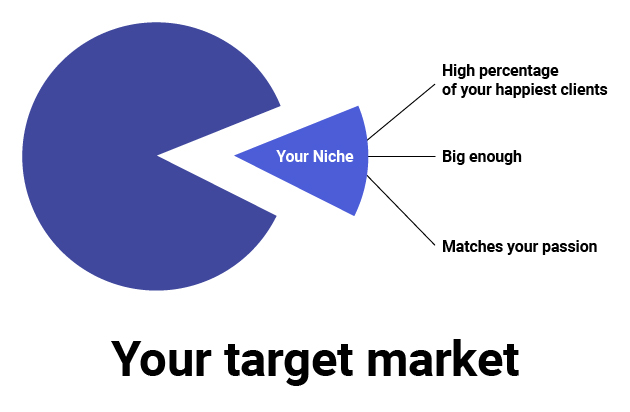 Get clear on your niche, the segment of the population that you serve. Then, think about the types of clients within that niche. Think about their problems and how your training programs help solve them. Get specific when marketing your fitness program to this ideal client. For example: "Online fitness program for busy women who want to lose 15lbs in the next 6 weeks".
Attract and convert your ideal client with content
Once you nail down your ideal client and your offer for them, it's time to use online content to convince them to buy from you. All of your online content should be tailored to your ideal client and focused on helping them get to know you. You want to use your content to prove to them that you are an expert that can solve their problems.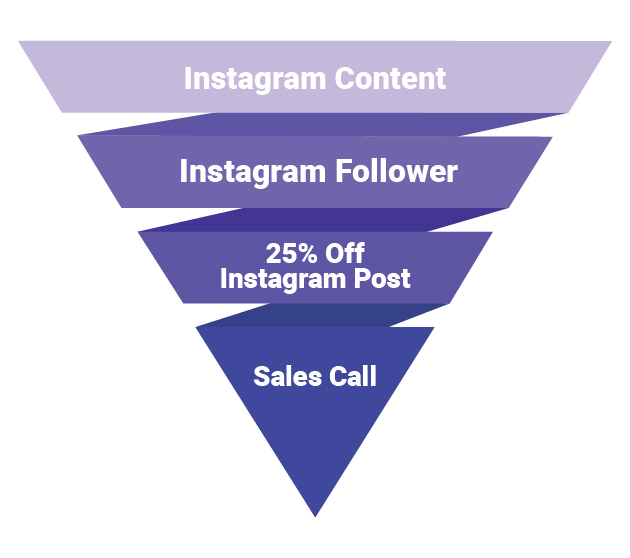 There are many different ways to share content online. Personal trainers should take advantage of social media marketing, SEO and website marketing, and email marketing. We have some awesome resources that can help you learn these tools:
How to Write the Content on Your Personal Trainer Website
To start, it can be helpful to just pick one platform and focus your efforts there. Try to build a community of ideal clients and share thoughtful content consistently. Remember to be yourself and share elements of your personality online that your ideal clients will relate to.
Some of your content will directly be created for selling. You can go "live" on Instagram or Facebook to tell followers more about your online fitness program. You might include a landing page on your website with FAQ where clients can read about your programs at any time. Emails are also a great place to sell your offer. Just be sure your "selling" messages are peppered in lightly amongst all the other engaging and educational content.
Automate, automate, automate
If only it were as easy as simply training clients everyday. Of course, as with running any type of business, your fitness business will require plenty of behind the scenes administrative work.
When creating and running online programs, you'll have to make time for signup and onboarding, program delivery, supplemental content, check-in calls, payment collection, and more!
The best way to stay on top of it all without going crazy is to automate everything you can! Automation makes your life easier and saves you time. That's time you can use to work with more clients (or even enjoy a break from work!).
You can build out fully functional and effective fitness programs right in the Trainerfu platform. Every program you create will get a unique link that you can share everywhere so that your prospects can sign up for the program easily. You can automate every step along the way!
Chapter 3
Are you ready to sell fitness programs online and make money?
Personal trainers that sell fitness programs online can make more money in less time than traditional personal training, but it does take some work on the front end to get started.
To summarize:
Create a program that your ideal clients will love.
Market your program to those ideal clients online.
Share your offer with the world and make sales.
Automate every part of your program from sign-up to delivery with an app like TrainerFu.