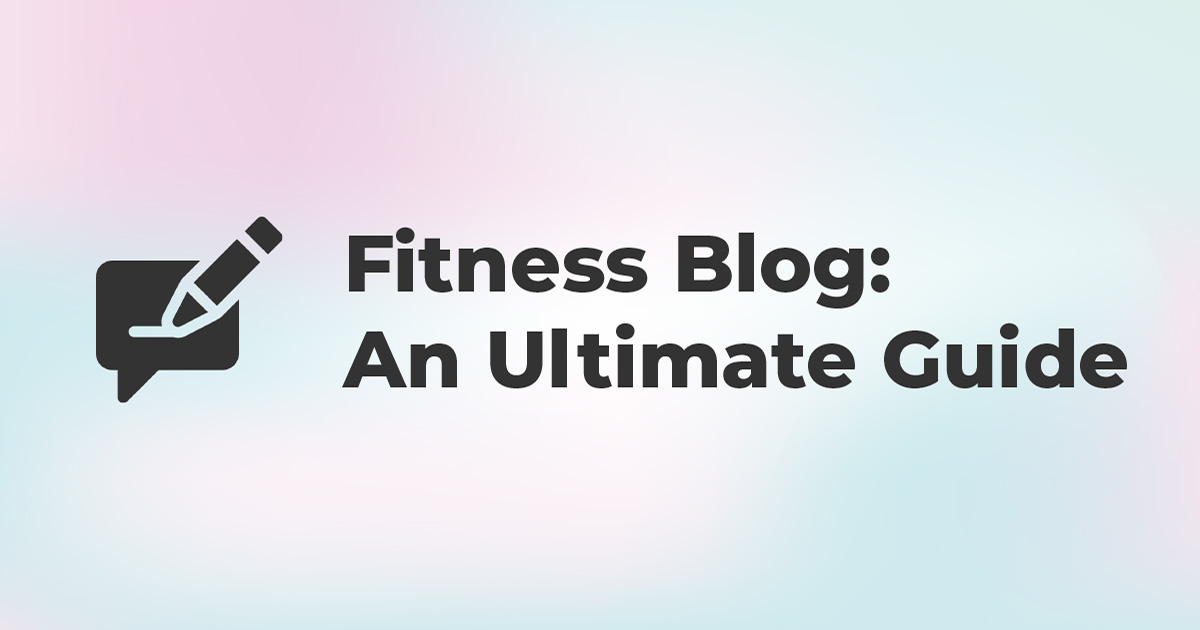 What's one thing that many successful personal trainers have in common?
A great fitness blog!
A fitness blog can make you money and help you grow your business – if you have the right strategy. If you're curious about starting your own, you might be wondering things like where to start, how long it will take to see traffic, what will you even write about, and more.
We've got you covered!
Inside this blog:
Let's dive in so that you can stop reading and start writing a great blog that makes you money!
Chapter 1
Why start a blog
Think about the last time you typed a question into google. More than likely, you found the answer to your question in a well-written blog post that the search engine pulled up and featured on the top of the page.
Now imagine if when someone had a fitness question, your website was the first thing that popped up when they did their online search. That'd be pretty great, right? Well, the best way to make it happen is by having a blog.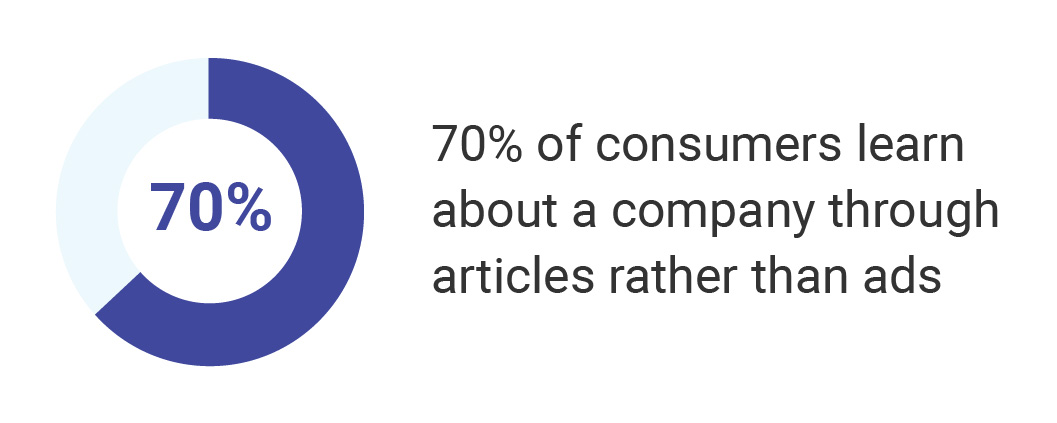 In fact, 70% of consumers learn about a company through articles rather than ads. Blogs help you show up online and can generate more traffic to your website. And that traffic equals money! The more people that visit your website, the more prospects you'll have for your personal training and the more money you'll be able to make.
Blogs are also great because though they take a little time to write, once you have one published, it continues to work for you for years to come, driving more traffic to your page and more clients in your inbox.
The content that you turn into a blog can also be repurposed for other channels. You may use it for a YouTube video, a podcast, or a series of Reels. Having a blog helps you continue to create evergreen content for all your online platforms.
Chapter 2
Where to host your blog
If you already have a fitness website, then you probably have the perfect place to host your blog. All major website builders like Wix, Squarespace, and Wordpress come with the blogging features. So if you are using one of these to host your website then you are all set. You might just need to add an extra page to your site or turn on the feature.

If you don't have a website yet, but know you want to go all in on blogging, you might want to use Wordpress. The blogging capabilities of Wordpress really shine. Building a site on Wordpress can take a bit more work, but it's a great option if you want to create a successful blog.
Chapter 3
How to come up with traffic generating fitness topics
In a sea of over 600 million blogs, it's important to create content that stands out. Here are some of our best tips for coming up with great fitness blog ideas that will help you generate real traffic.
Think about your ideal client
Blogs and other types of content are all a form of marketing. One really important thing about marketing is knowing who your audience is so that you can tailor your marketing materials towards that segment.
The first thing you need to do (if you haven't already) is figure out who your ideal client is. Think about your niche. The segment of the population you serve. Make sure the market is focused, but still large enough to have demand. You'll also want to make sure that you're qualified and passionate about serving your particular niche.
From there, get even more clear about the type of person within your niche that your personal training brings the best results. Get specific. Think about your ideal client's demographic, hobbies, goals, challenges, etc.
Is it a college student looking to add muscle? How about a senior with mobility issues? Or maybe it's a busy mom that wants to shed forty pounds.
Chances are, you wouldn't speak to each of these different client archetypes in the same way, right? Knowing your ideal client's unique set of challenges and their questions helps shape both what you will write about and how you will write it.
Figure out your content pillars
Now that you're clear on your ideal client, think about the specific results you help them get. If it's a busy mom ready to lose some weight, how do you get them there? What's their starting point and what are the results they will have after your training?
Will you help your client lose weight week after week with short at-home workouts and quick and healthy recipes? Or do you help your clients gain serious muscle at the gym with protein packed meal plans?
Think about four main components of your method. We call them "your content pillars." These will be pretty general.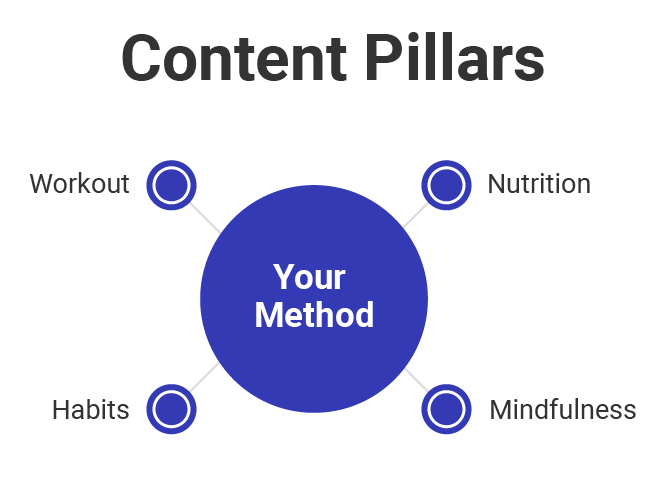 For example:
Workout
Nutrition
Habits
Mindfulness
Remember to focus on your ideal clients' goals. The results one client might want is different from another, so you want to think about how your personal training helps your unique clients get their desired results.
Break down each topic even further
Now that you have your main pillars, you can break them down even further into subtopics under each category. The subtopics will be a little more specific. Take a look at these examples: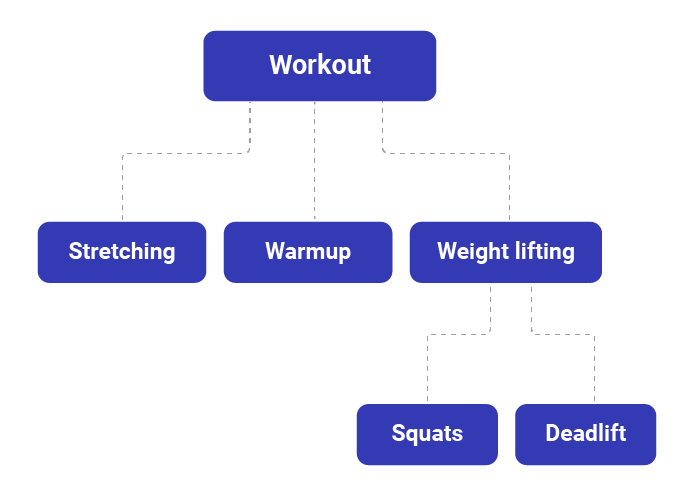 Workout
Stretching
Warmup
Weight lifting
Squats
Deadlift
Nutrition
Meal planning
Food tracking
Healthy recipes
10 min meals
Snacks for work
Filling breakfasts
As you can see, if you do this exercise with your four pillars, you will be left with quite a few subtopics that you can use for your blog. Make sure that the subtopics are in line with your ideal client's interests and your personal training. From there, we'll determine how you should approach each topic for your blogs.
See what people are searching online
Next, go to Google and enter your topic. Pay attention to the first results that pop up. If you type in something very general like "how to do squats", you'll quickly see how countless other sites have approached the subject. From there, look at the Google suggestions.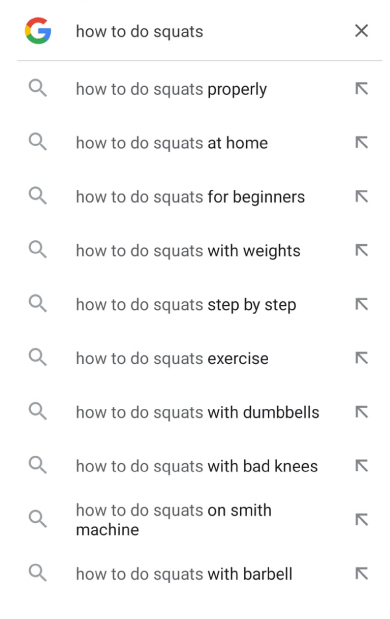 For this particular search, Google suggest things like:
How to do squats with dumbbells
What muscles do squats work
How to do squats at home
Pick a suggestion that you feel is right for your ideal client and you would like to write about. Using Google suggestions can help you get more creative with topics and ensure that you are writing about something people are already asking.
Another great option is to try out AnswerThePublic which will give you search insights based on keywords you input. This tool can help you visualize search recommendations and what people are typing into Google.
Conduct keyword research
You can learn a lot about the quality of a topic by playing around on Google. To take your topic testing even further, conduct keyword research to learn even more about how many people are using a search term. You can then use that information to know which keywords your blog should include to give you a better chance of showing up in online search results.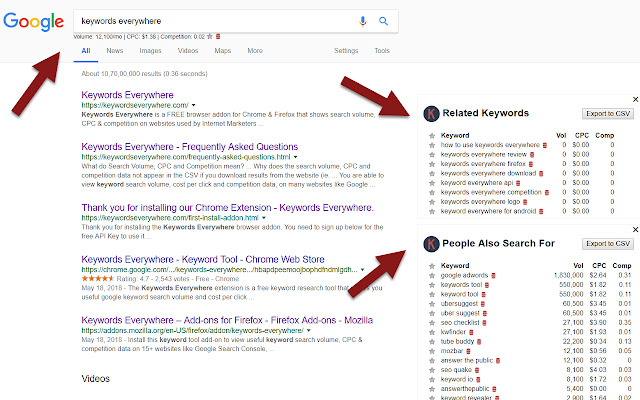 Here are the steps of doing keyword research:
Visit or install a keyword research tool like Keyword Everywhere or SEMrush.
Use their search feature to type in the topic you want to write about.
Look at the daily search volume . Ideally, you want this number to be in the hundreds.
Analyze the current search results. Can you do better?
Play around with different variations of your key phrase.
Once you find a winning topic, be sure to save the results where you can review it anytime.
Chapter 4
How to write an engaging blog post
You've got your topic down and you're ready to write… Not so fast! There are a few things you should know about how to structure your blog.
Your past writing experience may be limited to a college essay or journal entry. You're going to want to write your blog a little differently. When writing blogs, you want to think about writing in a way that's easy to read (for humans and search engines).
The typical structure of an engaging blog post is as follows:
Title - something catchy!
Hook - describe the problem, and then tell what solution you have.
Body - give the solution.
Call to Action (CTA) - tell the readers what to do next!
You will want to use headings and subheadings (just like you see here) to break your blog into sections. Keep paragraphs on the shorter side to avoid any large chunks of text. It's also a good idea to break up your content with images and videos.
Write in a casual, easy to read tone. In fact, it's suggested that the best performing blogs are written at about a seventh or eighth grade reading level. There are some great tools out there, like the Hemingway editor that you can use to check the difficulty level of your blog.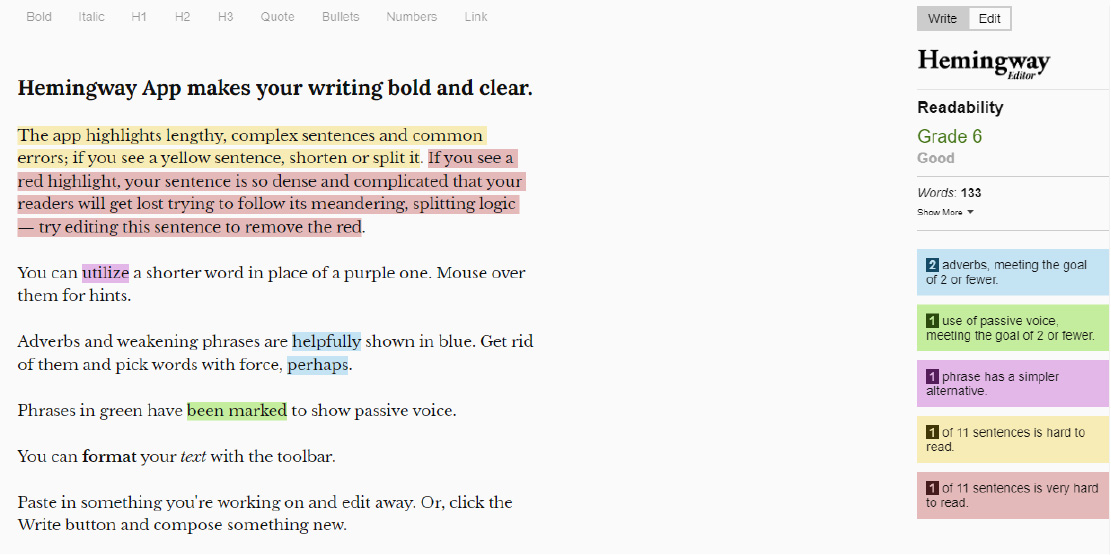 And Grammarly that will point out grammar mistakes you might have missed.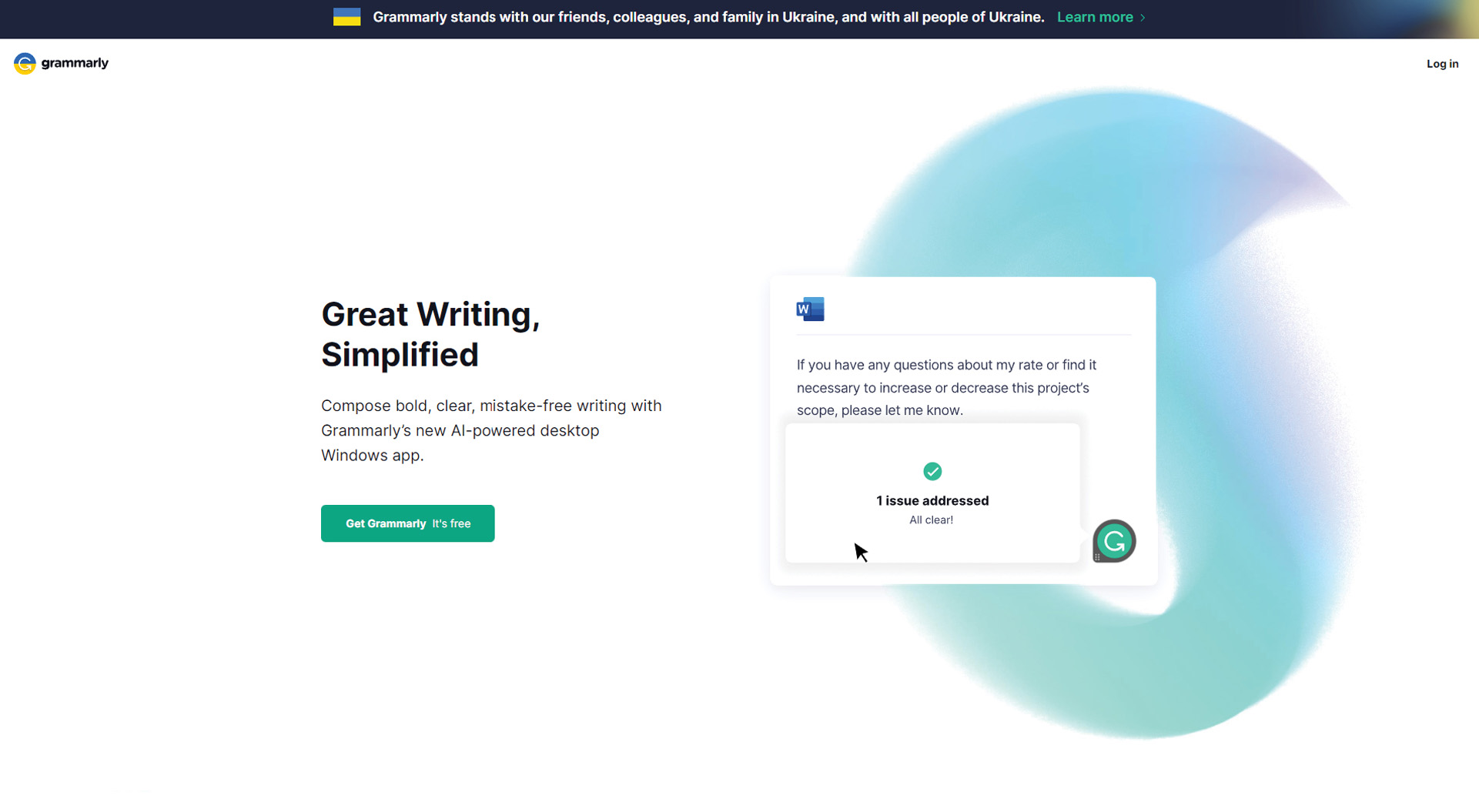 Chapter 5
What is SEO and why is it crucial for the success of your fitness blog?
SEO stands for Search Engine Optimization and it involves optimizing your content so that it will be on the first page of Google search results. We already established how that can bring more people to your site and help you make money!
SEO can be used for all parts of your website (check out our Personal Trainer SEO blog here), but for now, let's talk a little about how you should use it for your blog.
As we mentioned earlier, once you have topics nailed down, you'll want to make sure that there is keyword opportunity for them on Google. This means, making sure that people are actually searching for the topic, and having a pretty good idea of what kind of answer they are looking for.
Once you know your keywords, you will want to base your blog around that specific search query. This means including keywords in your title, in the first few paragraphs, in your headings, and the body of your blog. Now, this doesn't mean you should "stuff" keywords anywhere you can squeeze them. In fact, Google now penalizes blogs that are written in this way.
Your focus should still be to write thoroughly and educationally on a topic, while putting those keywords in some of the main places as it makes sense and flows with the content.
Here are some more SEO tips:
Have a title that is click worthy.
Optimize your meta description.
Analyze the top results on Google for your topic and attempt to create something better.
Include a "Table of Contents" if it makes sense for your article.
Add images and videos.
Add links to "high authority" websites to support your claims.
Link to other pages on your website where you can, including services pages and other blogs.
There can be a bit of a learning curve when it comes to SEO for blogging, but taking the time to teach yourself the basics through various online resources will definitely pay off when it comes to monetizing your blog. Let's talk more about that now.
Chapter 6
How to use your blog to make money
Ok, so blogging takes a bit of effort right? You're probably wondering when the dollars start rolling in. You may be thinking of making money directly through your blog through paid sponsorships and ads – this is actually not the best pursuit.
Instead, you'll use your fitness blog indirectly to make money, and we're going to tell you how.
Your blog is a marketing tool that you can use to get people to buy from you. By sharing educational content and answering questions that your ideal clients want to know, you are establishing your expertise as a great personal trainer. You're building trust with your ideal clients and priming them to buy from you.
One way to use your blog to make money is to use posts to open communication channels with your audience. Getting them to your blog is an amazing first step, but now, see if you can get them to join your email list in exchange for a freebie or lead magnet. If your blog content is good, they'll happily sign up to hear more from you. Once your communication channel is open, you'll be able to convert your prospects over time.
You can also write about your services in blogs as it's appropriate. Let's say you're writing a blog about proper squat form. At the end of your blog, you can easily add in that anyone looking to learn the proper techniques for other types of exercise can join your new program. You get the idea!
Just remember that your blogs shouldn't be one long sales pitch. Instead, they should play a supporting but important role in your overall marketing and sales strategy.
Chapter 7
Ready to start blogging?
Marketers everywhere are taking advantage of blogging as a powerful tool to generate traffic and get more customers. Personal trainers can take advantage of this by starting their own fitness blog.
Use your existing website to host your blog or consider Wordpress if you're starting from scratch. Let your ideal clients inspire your topics, then use Google and keyword search tools to make sure that your topic ideas will bring you traffic. Get to know the basics of SEO and how to properly format a blog for your readers.
Remember, blogs are a long term strategy. You may not see much traffic for a few months or more, and that's ok. Stay with it, and eventually you will be able to use your blog as important steps in your sales funnel that help you get more leads and even make more sales.
Happy blogging!