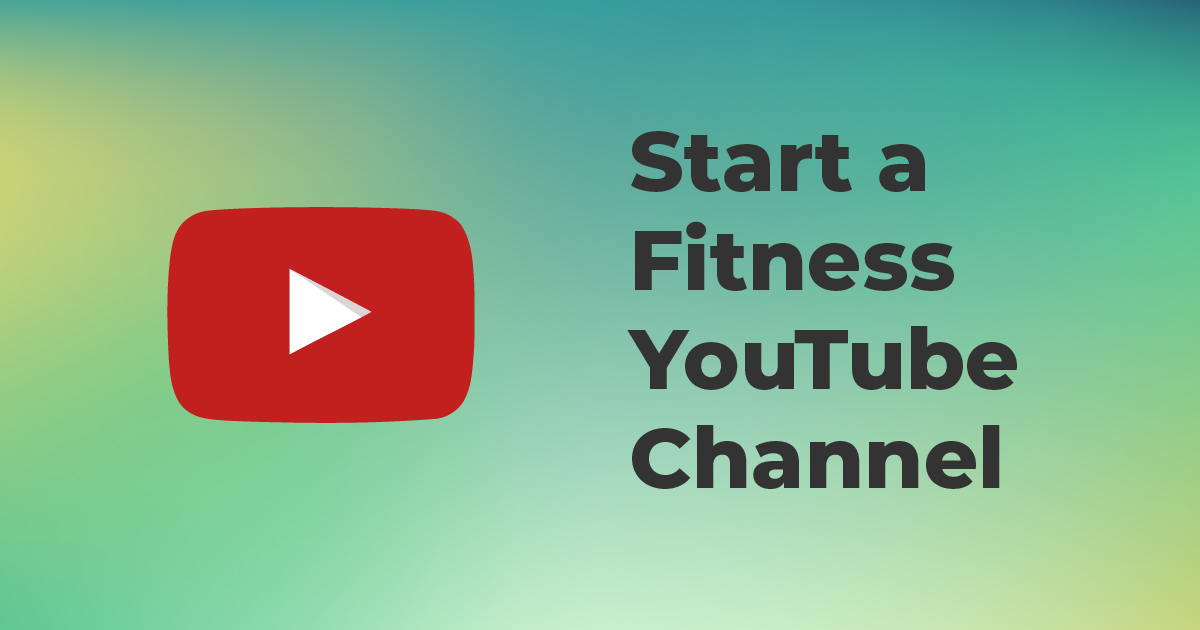 Since YouTube launched in 2005, millions of videos have been uploaded and countless celebrities and businesses have used the platform to achieve fame and notoriety.
YouTube reached 2.5 billion active users in 2021, making it one of the most popular apps in the world, behind only Google and Facebook in total usage. But unlike Instagram and Facebook, it's much easier for creators to get discovered on YouTube.

Plus, video content is the perfect format for fitness businesses. Personal trainers can take advantage of the fact that plenty of people are searching for workout classes, exercise demos, healthy meal tutorials, and more.
Starting a fitness YouTube channel can help you grow an online following that will ultimately make you more sales. And more sales equals more money! So in that way, a fitness YouTube channel can actually be really profitable.
Sounds great right?
So how do you start? Don't worry, we're sharing 9 must-know tips for starting a fitness YouTube:
Nail down your niche
Find content ideas
Get the right equipment
How to record and edit
Batch video creation
Don't expect results overnight
Open an ongoing communication channel
Build your following
Get more clients with the right packages
1. Nail down your niche
It takes time and money to make content and market your business. Make sure those precious resources are put to good use by tailoring your content to the right people. If you haven't already, get clear on your niche. Knowing this target audience will help you create a fitness YouTube channel that they want to subscribe to.
Here are some tips for finding your niche: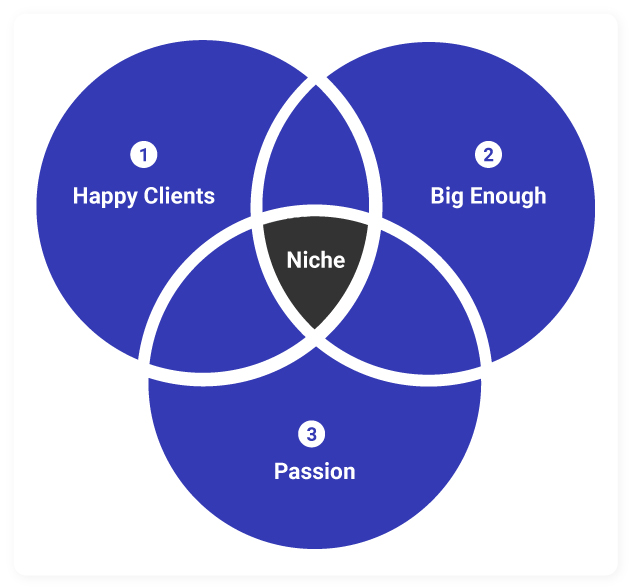 1. Think about who your happiest clients are ; these are the people that understand the value of your service, have worked with you the longest, and are eager to share their positive experience. Are they busy women looking to lose weight? Or are they seniors looking to gain more strength and mobility? Which client have you been able to bring the best results?
2. Make sure your niche is the right size . So when thinking about your happiest clients (and not-so-happy clients), you may have a few segments come to mind. The important next step is making sure that those segments are the right size. For example, targeting "people that want to get in shape" might be a bit too broad. Whereas, "people with rotator cuff injuries" might be a little too narrow.
You've got to find the sweet spot, where the market is large enough to meet your revenue goals, but not so big that you aren't able to tailor your marketing efforts accordingly.
3. Pick a niche that matches your passion and your skills. Lastly, an incredibly important part of niching down is making sure you are qualified to work within your niche and that you actually enjoy doing so. This part is especially vital because it determines how you will excel in your business and build your reputation. The passion for what you do will come in handy when things get tough, and your expertise/experience in a certain area makes you more qualified than others to serve your particular niche.
2. Find content ideas
Now that you know who your content is for, it's time to start generating content ideas targeted toward that segment. One big thing to think about is your ideal clients' problems. What are their biggest challenges when it comes to fitness? What kinds of things are they looking for online?
Educational content
We recommend coming up with 4-5 content pillars. These are the educational topics you will share online. Your content pillars should align with how you solve your clients' problems – how you get them from point A to point B.
Here's an example of four pillars you might see on a fitness channel:
Workout
Nutrition
Mindset
Habits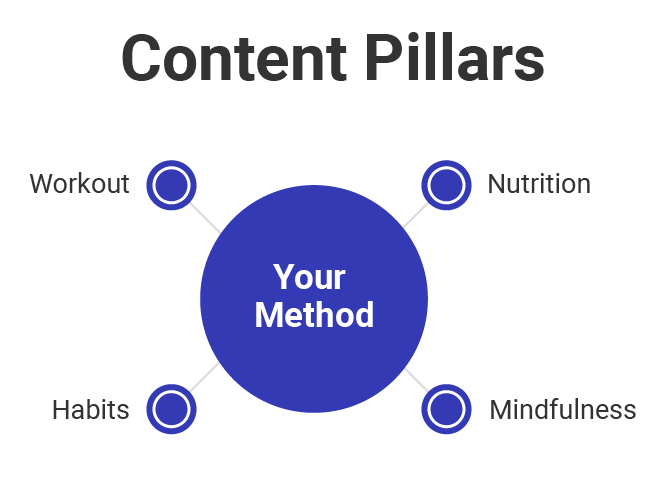 Once you have your pillars, you'll break them down even further to generate your actual content ideas. Here's what one of the pillars from above might look like broken down:
Workout
Stretching
Foam rolling
Warmup
Exercises
Form cues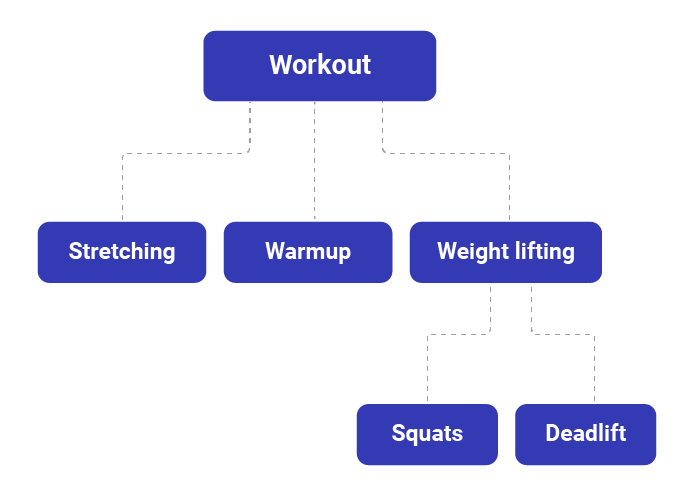 Doing this for each pillar will give you 25-30 subtopics. That's a lot of content! These educational topics can help you build your authority online so that followers see you as a go-to source for all things fitness, making them much more likely to work with you when they're ready to hire a personal trainer.
Keyword research
YouTube is a search engine, and keyword research can help you show up in more of your ideal client's searches with the right content.
There are some online tools you can use to see what real people are actually searching for. AnswerThePublic monitors autocomplete data from search engines like Google, and will show you which useful phrases and questions people are asking around your keywords.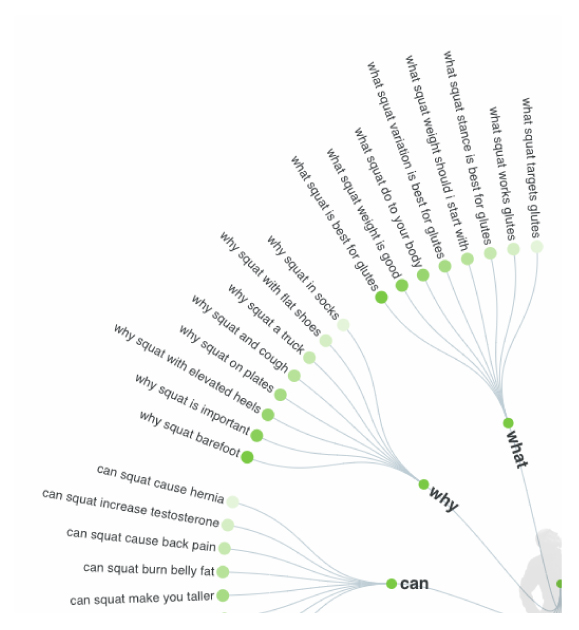 Tools like Keywords Everywhere and SEMrush will show you the search volume for certain key phrases and how much competition exists for them.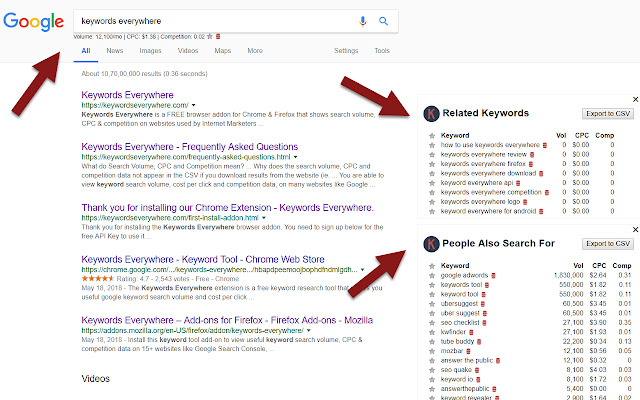 3. Get the right equipment
You don't have to have a thousand dollar video camera or dedicated studio space to make great YouTube videos. But there are some things you should do to make your videos look more professional.
Create a basic setup in your gym or home. All you need is decent lighting and a good background that's free from distractions.
Most likely, the camera on your phone will work just fine for filming videos. Buy a tripod so that you can set your phone up and record on your own. If you do want to spend a little money on equipment, consider investing in a good mic.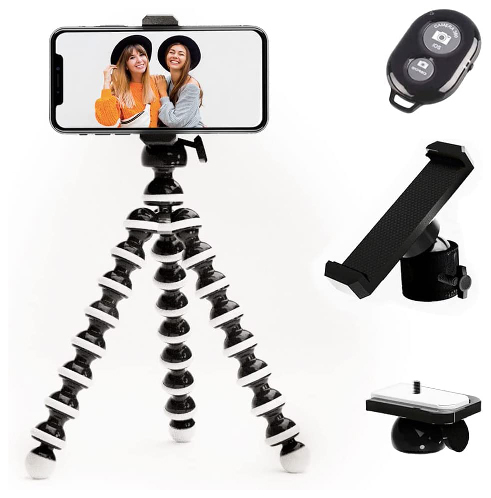 4. How to record and edit
Ok, here comes the most intimidating part for some personal trainers – recording and editing the actual videos!
There can be a bit of a learning curve on getting this right, and it can take some time to get over your nerves if you're camera shy. But with a little practice and consistency, you will get more comfortable in front of the camera and your finished product will look better and better.
Outlines vs. scripts
When it comes to recording great videos (and not having too many takes), being prepared is key. Depending on the type of video you are doing, you may choose to prepare with an outline or script.
An outline is a basic template for how your video will flow. You might organize the main parts of the video on paper and leave room for on-camera improvising. Outlines are fast to create and can make your videos feel more natural. However, since you're not writing down everything you're going to say beforehand, outlines leave more room for error.
If you think you'll need a little more structure for creating videos, writing out scripts is a great option. Scripts take a little more time to prepare, but can make you feel more comfortable in front of the camera. You can write a full script, then use a teleprompter app to record your video.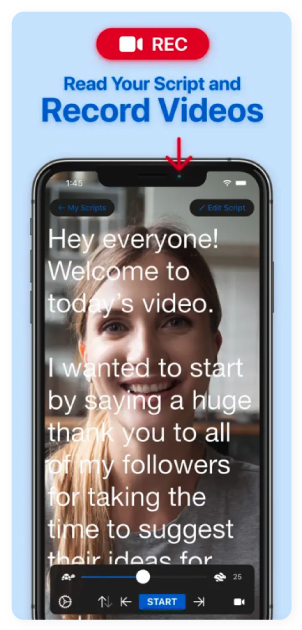 Over time, you may get more comfortable using outlines vs. scripts or you may stick with a mix of both. However you choose to record your video, editing tools can save you from hours and hours of starting over.
Use software like Veed to edit your videos. You can cut out any mistakes, add subtitles, remove background noise, add music and text to your video, and much more.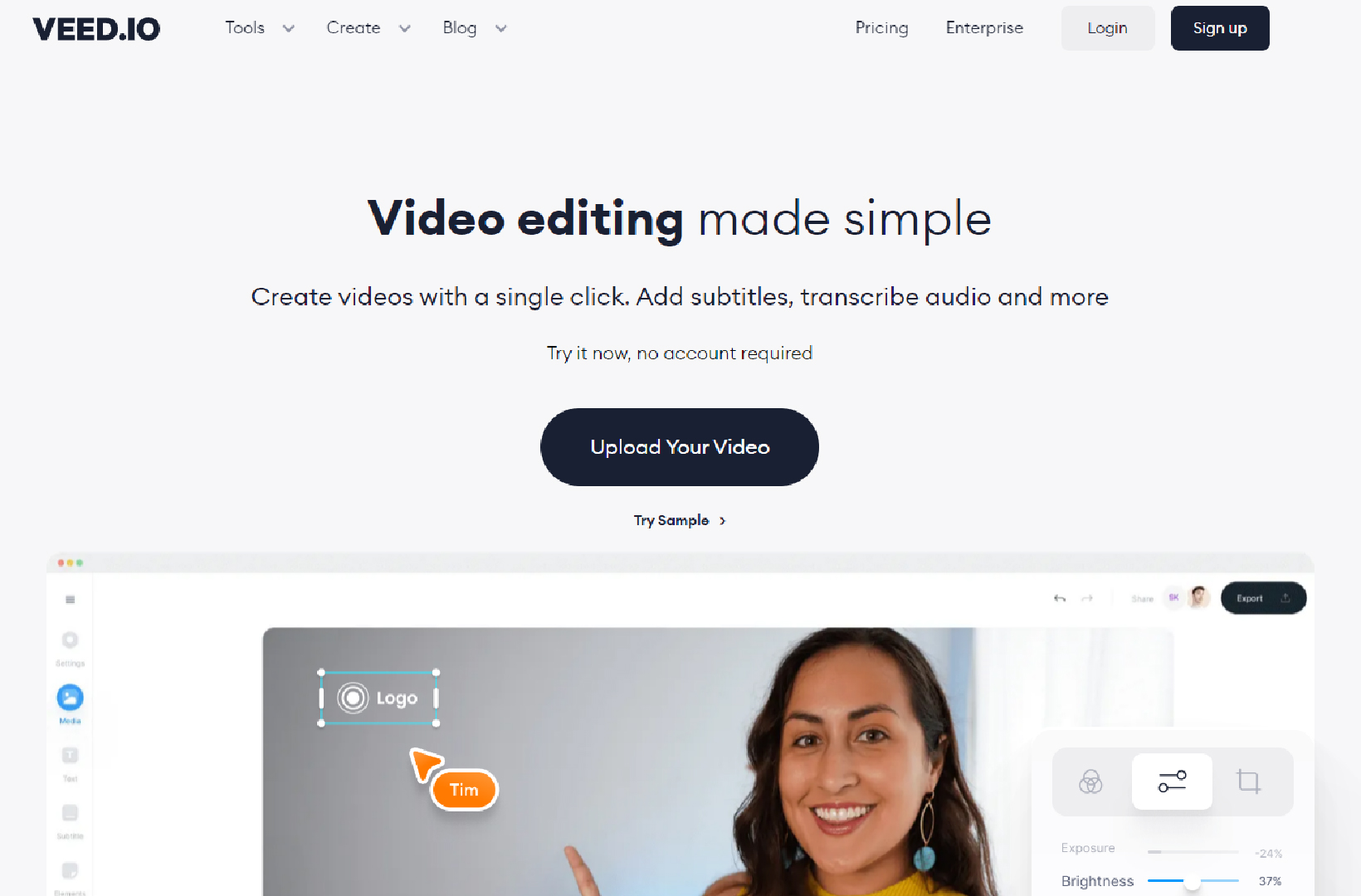 5. Batch video creation
Here's a super important tip that can save you a ton of time and stress: Batch your video creation.
The best YouTubers don't make their videos one at a time. Instead, they make several all at once.
Come up with your content ideas, write multiple scripts and outlines, and set aside enough time to record all your videos in one day; you might even choose to do it the same day every month! This will give you a content bank and help you put out your videos more consistently.
6. Don't expect results overnight
Rome wasn't built in a day, and no one has ever become YouTube famous overnight (although it may sometimes seem like it!).
It takes a lot of time creating videos, so it can be frustrating if you're not seeing results right away. As with all marketing and content strategies, it's important to be patient and consistent.
When you're first starting out, YouTube doesn't know who your audience is. It won't be recommending your videos to anyone right away. But, if you create good content it will sooner or later find your ideal client and your channel will grow. Even when it feels like you're getting nowhere, stay with it!
7. Build your following
Having unique and great content will go a long way in building a strong following on YouTube. There are a few other things you can do to help speed up this process.
Build relationships with other YouTubers in a similar genre. You can do this before you even put out your first video. Once you've got some viewers, connect with them on other social channels as well and send followers from other platforms to YouTube. Show appreciation for your active viewers by responding to comments.

Taking some time to learn more about YouTube's algorithm can give you an edge over the competition. Find out how YouTube works, which videos it promotes, and what you need to do to get YouTube to boost your videos. A boost from YouTube is a great way to get more eyes on your page fast!
8. Open a ongoing communication channel
YouTube is a great way to attract your ideal clients and build awareness of your fitness brand. In order to continue pushing those prospects further down your sales funnel, you've got to create an ongoing communication channel where you can communicate with your leads.
Ask viewers to subscribe to your YouTube channel so that you can open that line of communication. Email is another great way to do this. Consider offering a freebie or lead magnet to your audience in exchange for their email address.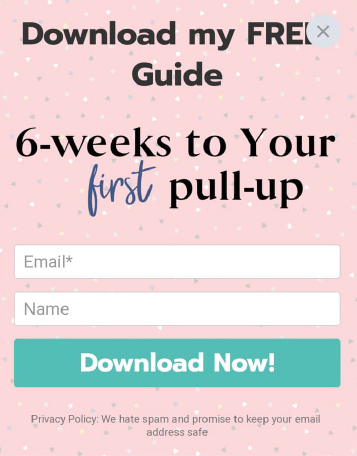 In your email and YouTube content you can establish your expertise, dispel your ideal client's doubts, highlight aspects of your personality, and present your offers directly. Your communication channels are vital for nurturing leads and making sales.
9. Get more clients with the right packages
Starting a fitness YouTube channel can help you get more visibility online. But in order to convert subscribers into paying customers, you have to offer the right online personal training packages.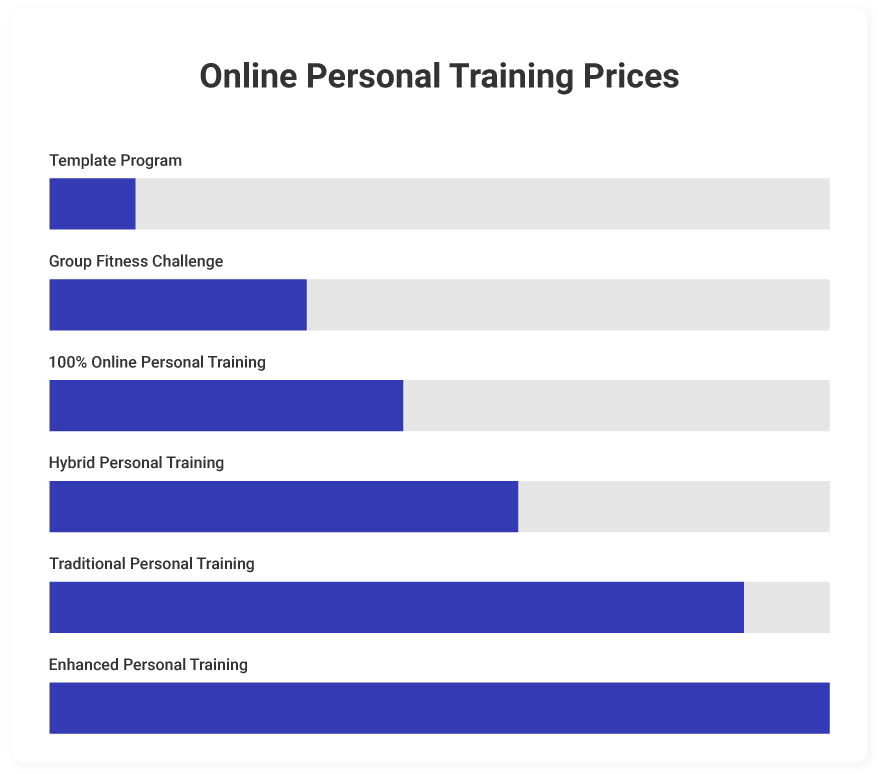 Traditional personal training is very limited. It requires a big time commitment from clients and the cost can really add up. For most people, it simply isn't doable. This means that you may end up with a ton of viewers on YouTube, but a lot of them won't be able to buy from you because traditional personal training is just not the right fit for them.
However, online personal training is a more flexible and affordable option that can help you reach more clients. Consider the following online training packages to increase your conversion:
Online group training - serve many clients at once and offer them group support remotely.
1-on-1 online personal training - a fully online option where all of a clients program is delivered remotely including check-in calls, workout logs, habit coaching, nutrition support, and more.
Template program - build a templated program that clients can buy and complete on their own time. This hands off option can make you money for years to come.
Hybrid training - offer in-person support less often and deliver the rest of the materials online. This option is great for clients that want flexibility and affordability but a little more hand holding.
Check out this blog to learn more about Online Personal Training. All of the online training packages can be delivered with ease through our personal training app TrainerFu. The app can help you deliver workouts, monitor your client's progress, provide community support, build template programs, and more.
The right online packages can be the secret sauce for a YouTube channel that makes you money. Building your fitness channel will take time, but with patience, persistence and a little strategy, you can take advantage of this great platform and maybe even have fun while doing it!