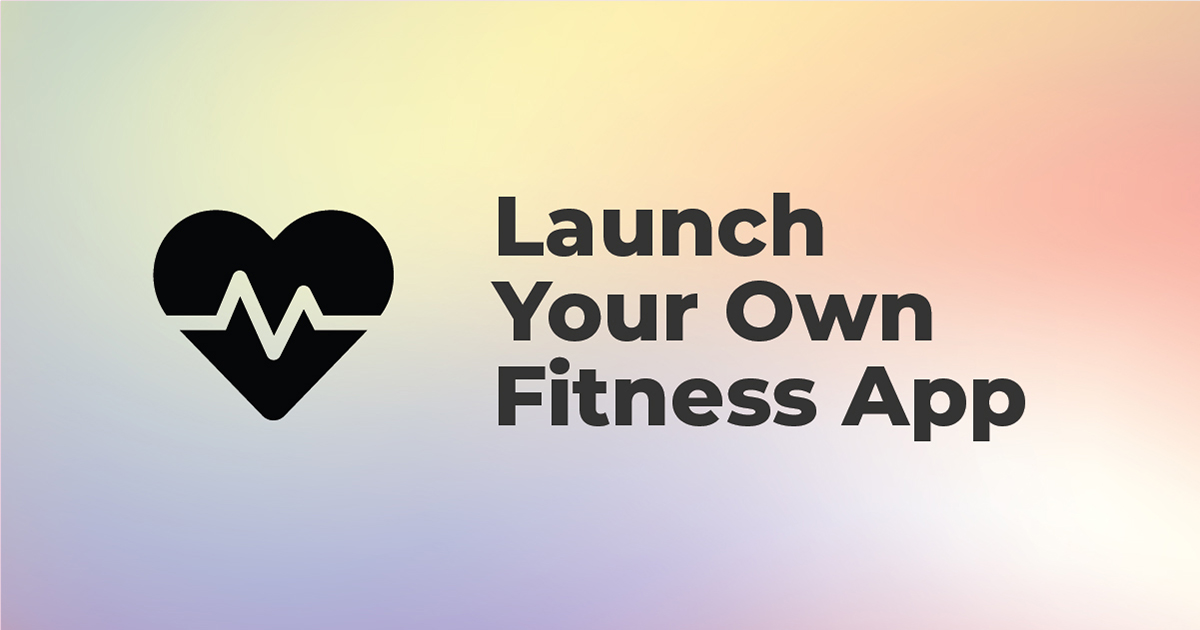 There's an app for everything these days. You can use apps to get a ride to work, to deliver your lunch, and to have household essentials waiting on you when you get home.
Businesses of all kinds have developed their own app to make delivering their services even more streamlined and to maintain a strong connection to their customer base. So, if you really want to grow your business as a personal trainer, it's time to hop on the trend and create your own fitness app.
But unless you have a past as a software developer or coder, developing your own app may seem like a task that's totally out of reach. Here's the good news – anyone can build their own fitness app. We're going to show you why you need one and how to do it.
Table of Contents:
Chapter 1
Why you should develop your own branded fitness app
You need to hire someone to do a job for you, let's say, paint your house. You go to one local painter's website and it's poorly designed. You can't find the information you're looking for and you're not even sure how to contact them to schedule.
So you go to another's painter's website. It's well designed and easy to navigate. You instantly perceive this business differently. You probably trust them way more to do the job and really believe that they are worth what they are charging.
Having a branded app in the app store has the same effect. Just like a great website, a custom app will help you convert more clients and allow you to charge a premium price for your services with little objection from your ideal clients. Having your own app instantly elevates you to a premium brand.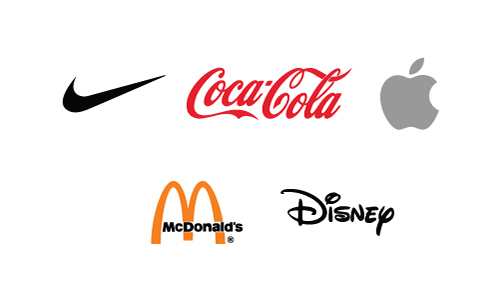 But it's not only about the perception of a better brand. With a fitness app, you will actually be able to deliver more value and better experience to your clients. Instead of dealing with spreadsheets, pdfs, google docs, and more, your clients will get to use the app designed for their needs.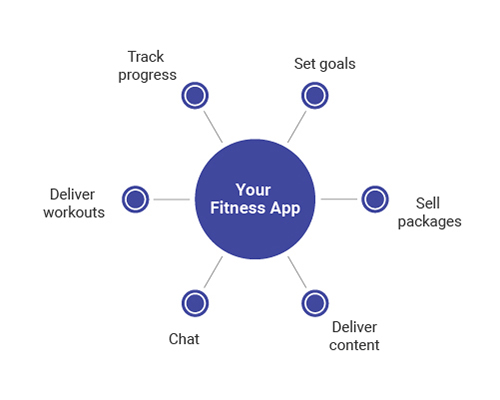 Last but not least, an app opens up new revenue streams for your fitness business. An app helps you serve clients all over the world and makes it easier to discover and train more clients with innovative business models. You can offer online personal training, group fitness coaching and all sorts of new ways to make money.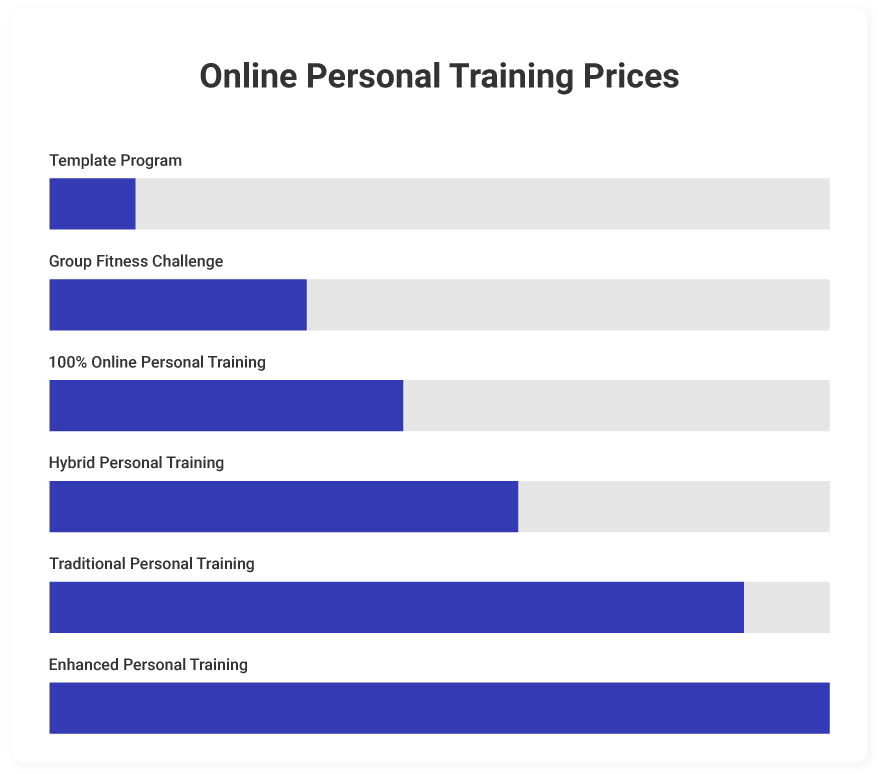 It is clear that having a custom branded fitness app has many benefits, but you still need to know how to create one! Let's get to it.
Chapter 2
Cost of developing a fitness app from scratch (and why it isn't a good idea)
On the surface, developing an app might not seem like a very costly affair… But that is far from the truth. Even a simple app requires a team of app developers, quality control engineers, user experience designer, user interface designer, product and project managers. Whew!
For example, check out Strong.app in the app store. On the surface it is a simple app for tracking your workouts. It probably was easy to develop, right? Wrong. Strong.app has 20 full time employees listed on their Linkedin page .
Plus, in the US, an average app developer salary is $116,145. You do the math. Building an app can be a millions of dollars investment!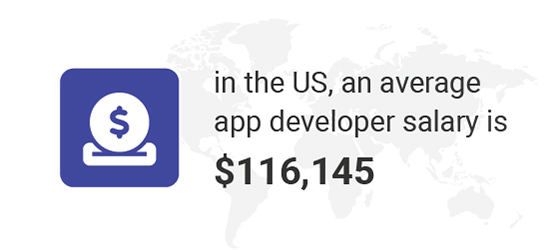 And this itself makes it infeasible and unwise for most fitness businesses.
But don't worry. There is a much easier, faster, and cheaper way to develop a fitness app for your business, and we are going to tell you all about it.
Chapter 3
How to actually cut the cost and launch your app faster
Most personal trainers don't have the time or money to build an app from scratch.
But it's actually possible to develop a fitness app cheaply in just a few days using an app builder.
What's an app builder exactly? You've probably used a website builder like WIX, SquareSpace, WordPress to build a website? Well app builders work similarly but for apps.
You start with a template and customize it to make your own. You can change the color scheme, images, and content of the app. Once you are satisfied with the look and feel of the app, the app builder will build the app for you.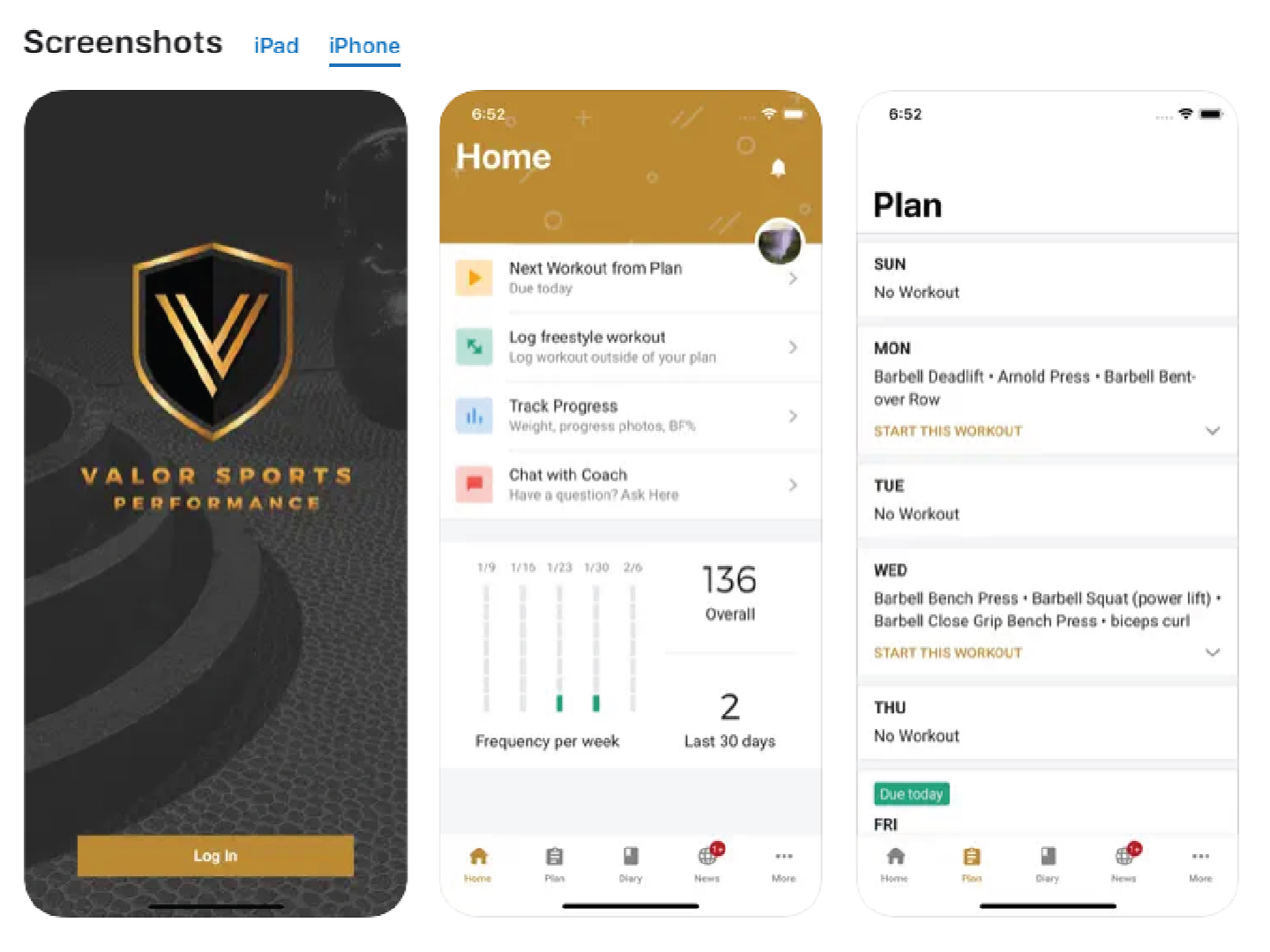 After the app is ready, it will be submitted to the Apple app store and Android play store for review. And once approved it will be available in the app store.
Pretty cool!
But there isn't just one way to build an app. Which app builder you choose depends on your needs…
Chapter 4
Types of fitness app builders and how to pick the right one for your fitness business
Fitness app builders can be divided into two categories. Let's cover the basics of each so that you can get a better idea of what makes sense for your personal training business.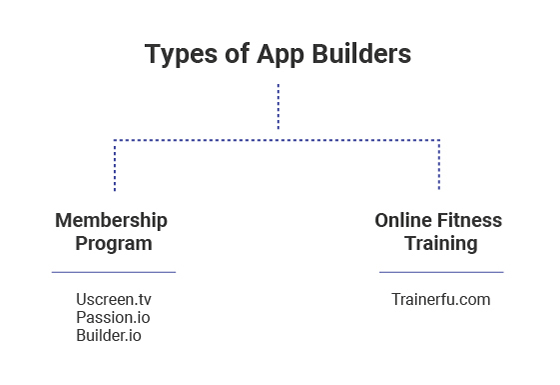 MPR App Builder
With a MPR app builder you can build an app that allows you to run a membership program. A membership program contains gated content that is only accessible to the members of the app. This gated content could be in the form of workout videos or an online course. You can unlock all the content for your members at the same time or on a set schedule. Other notable features include a private social network, payment processing, and live streaming.
Uscreen.tv, Passion.io, Builder.io are few companies that provide such app builders.
Should you use them? If your goal is to simply run a membership program then these services would be right for you, but if you want to actually train your clients through an app, these services fall very short.
Keep in mind, these app builders were created to deliver paid content. Their ideal clients are online course creators. They were never designed to be used for training clients online. To create an app that allows you to train your clients you should look into Online Fitness Training App Builder.
OFT app builder
An OFT app Builder will help you build an app that allows you to fully run an online personal training program. With an OFT app builder, you will get apps for both trainers and clients.
The trainer side of the app will allow you to:
Build workout plans with video exercises
Deliver workouts directly to the client app
Track clients progress
Set goals
Sell packages
Deliver content
Chat
Build a community using the app's private social network
And much more…
The client app will allow your clients to:
See their workout plan
Track workouts and assessments
Upload progress photos
Chat
Join the app's private social network
And much more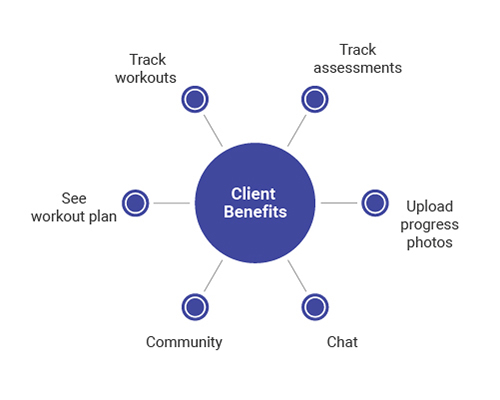 Clearly, for a more robust fitness app, an OFT app builder like TrainerFu is the right choice. TrainerFu's custom branded app plan costs $99 per month, where other app builders charge upwards of a few hundred dollars monthly.
Is an app builder worth the cost? You bet. The right app can help your business run more smoothly, and it can even make you more money than you ever thought possible. Let's talk about how.
Chapter 5
How to monetize your fitness app
If you're going to go through the trouble of developing your own fitness app, you might as well make it worthwhile! We want to share our best tips for monetization , so that you can actually make money using your app.
One of the greatest benefits of having a fitness app is the ability to train fully online. Online personal training allows you to serve more clients that aren't the right fit for traditional personal training. Plus, these clients can be anywhere in the world! Here are the types of online programs that will put your app to good use.
1-on-1 online personal training
Many clients will want the support and accountability of 1-on-1 training with the flexibility and affordability of completing their training online. With your fitness app, you can deliver a full online training program along with personalized support. You can even use your app to include extras like habit coaching, nutrition guides, community support, and more.
Online group fitness program
One really lucrative way to package online training is by creating a group fitness challenge or training program. This allows you to serve a lot of clients at once, making the most of your time.
To make sure that the online group challenge works for all participants, it is important that all participants more or less have the same start point and a common end goal. For example, you might bundle working moms who are looking to shed a few pounds in one training group.
You can deliver all of the components of your group fitness program to clients through your app including workout videos, meal plans, and more. You can also create community support in apps like TrainerFu, where participants can root for each other and share their wins.
Membership program
You can use your fitness app to build a membership program where members get access to your online content for a certain price per month. Apps give you a lot of flexibility in building out your program, so you can decide what to include. Clients can access their programs from their own app.
This is another great way to train a lot of clients at once, and bring in income that isn't totally dependent on the limited amount of hours you have in a day.
Template program
A template program is exactly what it sounds like – a program without any personalization. Your clients can easily download the program and get started whenever they want.
It shouldn't take up much of your time since you don't have in-person interactions with the clients, and you just need to update the program once in a while. Therefore, they are generally low-priced, making them an easy and sustainable source of passive income.
Chapter 6
How to get started
Though there are quite a few different ways to go about building your fitness app, TrainerFu custom branded fitness app solution can make it easier, while also providing more capabilities than other options.
If you think TrainerFu is right for you then, you can click the link below to set up a call and learn more.