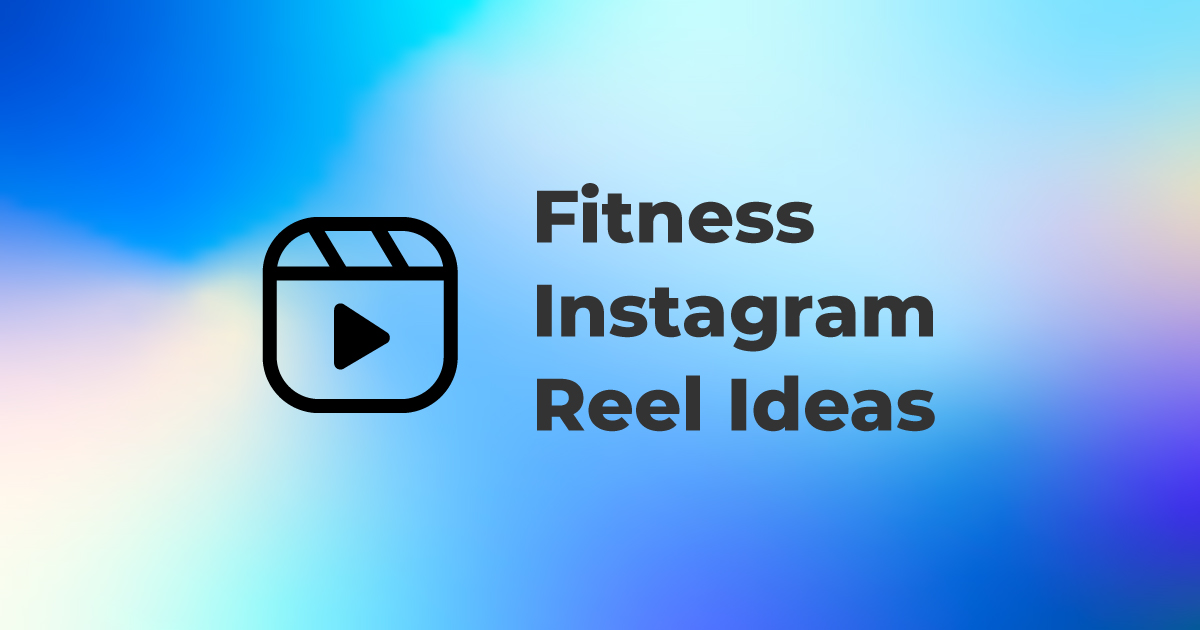 First things first, here's a simple definition explaining what exactly Reels are from the Instagram scheduling tool Later: "Instagram Reels are short-form, vertical videos that can be up to 60 seconds long. Instagram users can record and edit together video and photo clips set to music and share them to their Feed, Stories, and the Reels explore page."
Instagram launched this feature in 2020, in response to the incredibly popular video sharing app, TikTok. Since then, as you may have noticed if you spend any time on the app, Reels have exploded as the Instagram algorithm priotizes this type of content over the traditional picture posts the app was once known for.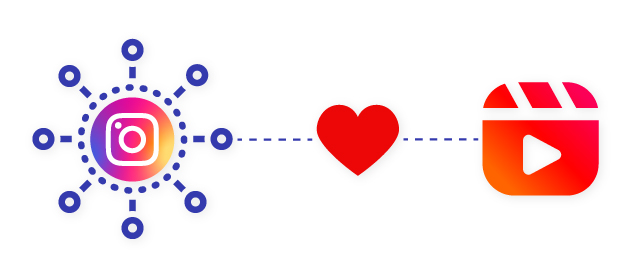 For some content creators, this was an exciting turn of events that allowed for increased creativity and the opportunity for increased exposure. Many personal trainers and fitness accounts quickly hopped on this trend and began creating Reels to promote their businesses with great success.
Adding Reels to the mix of your other fitness content can increase discoverability of your page, bring you new followers, and be a great way to promote your brand. Reels can help you stand out from the crowd and get you more engagement than other types of posts.
However, there are two major problems that most of the personal trainers and gym owners face when it comes to Reels:
Problem one- They are not very comfortable in front of the camera.
Problem two- Coming up with creative fitness Reel ideas can be challenging.
Fortunately, we are going to share solutions to both of these problems by breaking them down into two separate parts.
In part one , we will share four types of Reels that you can create today — even if you aren't comfortable in front of the camera!
In part two of this article, we will share with you some actual Reel ideas that will not only bring more likes to your page, but help you generate real sales for your business.
Alright let's get rolling!
Inside this blog:
Part 1
Four types of Reels that you can create today
If you're not comfortable in front of the camera or maybe not the most tech savvy business owner, Reels can feel like your worst nightmare. Don't worry, this part of the blog is all about sharing some basic Reel types that you can start with.
1. Talking head
This type of Reel involves talking into the camera, speaking directly to your audience and can be a great format for personal trainers to share tips about exercise, nutrition, and more.
However… We said we were sharing tips for people that don't like being in front of the camera, right??
Take a deep breath. Practice putting yourself out there on screen and follow these steps to create your first talking head Reel:
Write a short script (100 -150 words) of what you want to say.
Download one of the many teleprompter apps from the app store. These apps will scroll your script in front of you while you record your video. This makes it where you don't have to think about what to say, you simply have to read the script.
Load your script in the teleprompter app.
Wear something nice and record your video.
Upload your video to Reels. That's it.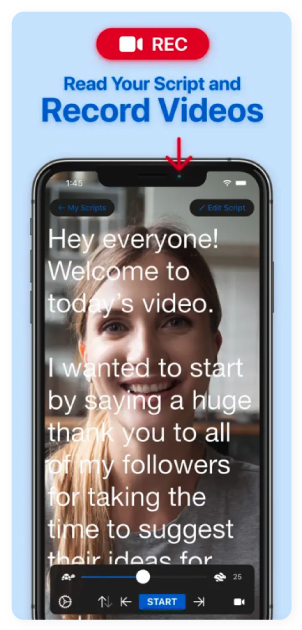 See, it's that easy!
Remember, that getting comfortable in front of the camera can take a little practice. Be sure to throw some talking head Reels into your content calendar, and it will get easier over time. This type of Reel is a great way to connect to your audience and convey information in a personal way.
2. Voiceover
Voiceover Reels involve recording a video separately then adding audio over it. You can use this type of reel to demonstrate an exercise or make a recipe.
To make this even easier, consider writing a short script and simply reading it as you record. To do this, upload or create your video content in the Instagram app first, then record your audio separately. Instagram makes it easy to position the audio voiceover where you want it in the video.
3. Time Lapse
Time lapse Reels can be a really cool way to catch someone's attention and keep them entertained. We all love this mesmerizing type of posts, where a sequence of events flashes before our eyes in quick succession. Time lapse involves speeding up a video, so that someone can watch something in seconds that actually occurred over a long period of time.
Some common time lapse Reel ideas for personal trainers? You might film an entire workout, a stretching sequence, client sessions, or a cooking demo.
Your phone has a "time lapse" setting on your camera that you can use, then upload to Instagram. There are also a few apps available that allow you to speed up (or slow down) video content.
4. Text Based
In this type of Reel, instead of speaking directly to the camera, you add text to your video. You may have seen videos like this before, where the creator points to different areas of the screen as text pops up.
Text based Reels are great because you can convey a lot of information to your followers with a little less pressure than the traditional talking head kind of video. Wear something nice, find an eye catching backdrop, and film. Add text on the screen to do the talking for you.
Use Trending audio to make all your reels more engaging
Having audio on your Reel is always a good idea, and using trending audio can be a great way to make all of your reels more engaging.
Instagram allows you to see what music/voiceovers are trending and create your own Reel easily with it. To do this, go to your Reels explore page and spend a little time scrolling. At the bottom of each Reel, it will show you what audio is being used in the clip. If it's on an upward trend, there will be an arrow next to the name of the audio clip. Click on that arrow and Instagram will show you other popular videos that are using the same audio and let you save it to your phone right from there!
Part 2
Fitness Reel ideas to get you started
We have seen what types of Reels you can make today. Now let's chat about the content that you can share on those Reels.
Educate your followers with how-tos and informative Reels
Educational content is a cornerstone of a successful business Instagram account, and Reels are a great way to share this kind of content with your audience.The framework that we recommend for educational content involves breaking it down into four main content pillars that you will talk about online. A general example for most fitness accounts is:
Workout
Nutrition
Mindset
Habits
Once you pick your main pillars, you will break them down even further with subtopics. For example, under the "nutrition" umbrella, your subtopics might include healthy recipes, cooking demos, your favorite brand of protein bars, meal planning tips, etc. As you can imagine, breaking your content down in this way we'll give you a large bank of ideas to choose from.
You'll share your educational and how-to content all over your Instagram, but Reels are a great place to hook followers, then explain something they really want to know and provide information that improves their lives.
You might use a voiceover Reel for things like recipes and exercise demos. Text based Reels can also be a great way to display helpful information visually. And consider talking right to the camera when you have a little more time and want to connect more personally with your audience.
Bust some fitness myths
People use the Internet to gather information. They are also consuming that information with preconceived notions and biases that might dissuade them from buying your product or working with you.
In your Instagram content, you will want to bust common workout myths and tackle the limiting beliefs of your audience often, and Reels are the perfect format to do that. The talking head format is probably the best way to speak directly to your audience and authoritatively shed some light on their misconceptions. This will help you build trust and convert more followers into paying clients. Text based and voiceover Reels would also work for this category.
Give an inside scoop about your service or program
Another great fitness Reel idea is to share the inside scoop of your services or programs. Personal trainers and fitness instructors can benefit from explaining their business and their services to their audience regularly.
Without giving all the information away, you may briefly share how you designed your program or give viewers an inside look into what a training session with you actually entails.
Formats to consider for this type of Reel? Talking head, voiceover, and text based would all work, but don't be afraid to get creative.
Sell your offer
Don't forget to actually sell your offer on Instagram as well. Hop on a trend and make it work for your business or use the talking head format to get on and announce your newest program.
You can also use Reels to build scarcity by showing viewers the number of people that have already joined and how many spots you have left. Try multiple types of Reels to share your offer and keep this kind of content in the rotation.
Go behind the scenes
To build your connection with your audience, you can use Reels to give them a peek behind the curtain and what your day to day as a personal trainer or business owner looks like. This doesn't always have to be fitness related content either! You can share other parts of your identity that you think your ideal clients will relate to.
Taking the dog on a nice hike? Share several clips with a trending voiceover or song in the background. Here are some more "behind the scenes" ideas:
Time lapse of your morning routine
Text based Reel with a tour of your gym
Trending audio Reel with an introduction to members of your team
Talking head sharing aspects of your personality that aren't related to fitness
Highlight your competitive advantage
To make sure you are standing out online, it's important to actually share what makes you unique! Fitness businesses and personal trainers can use Reels to literally show their audience what makes them the best choice in a sea of competition.
If you have a new way of doing things, a specialized training, or unique perspective on fitness, use video content to highlight this competitive advantage. Getting creative with Reels can help you stand out in the minds of your followers and make it easier to turn those followers into paying clients.
Ready to record?
So are you feeling a little more prepared to make engaging Reels for your fitness business?
Here are some final tips.
Remember, Reels are pretty quick. Try to grab the attention of your audience right away, and keep them there with entertaining content. Reels will stay on your page forever, and you can share them on both your main feed and in your stories. Use hashtags for your fitness Reels just as you would for other types of posts.
Reels should be an addition to your overall content strategy, meaning you don't have to focus only on creating video content, but will definitely want to sprinkle it in a couple of times a week. Use this framework to help, but don't be afraid to step outside the box and have fun with it!
With all of its many features, Instagram can be a great place to grow your business and boost your brand, but getting the right strategy down takes a little time and effort. Lucky for you, we've put together all of our best tips for building your personal training or fitness Instagram account like a social media pro. Check out our Ultimate Instagram Marketing Guide For Personal Trainers here.