Both Trainerfu and Trainerize can help you manage and grow your fitness business.
But, there are some key differences…
7 Reasons Fast Growing Fitness Businesses Choose Trainerfu Over Trainerize
Be Productive Everywhere, Not Just At Your Computer Desk
Trainerize
With Trainerize you'll find yourself constantly switching to your desktop computer. This is because most of their advanced features are only available on their desktop app.

With Trainerfu, 99% features are available on every platform (iPhone, iPad, Android, Desktop). That means you can be productive anywhere.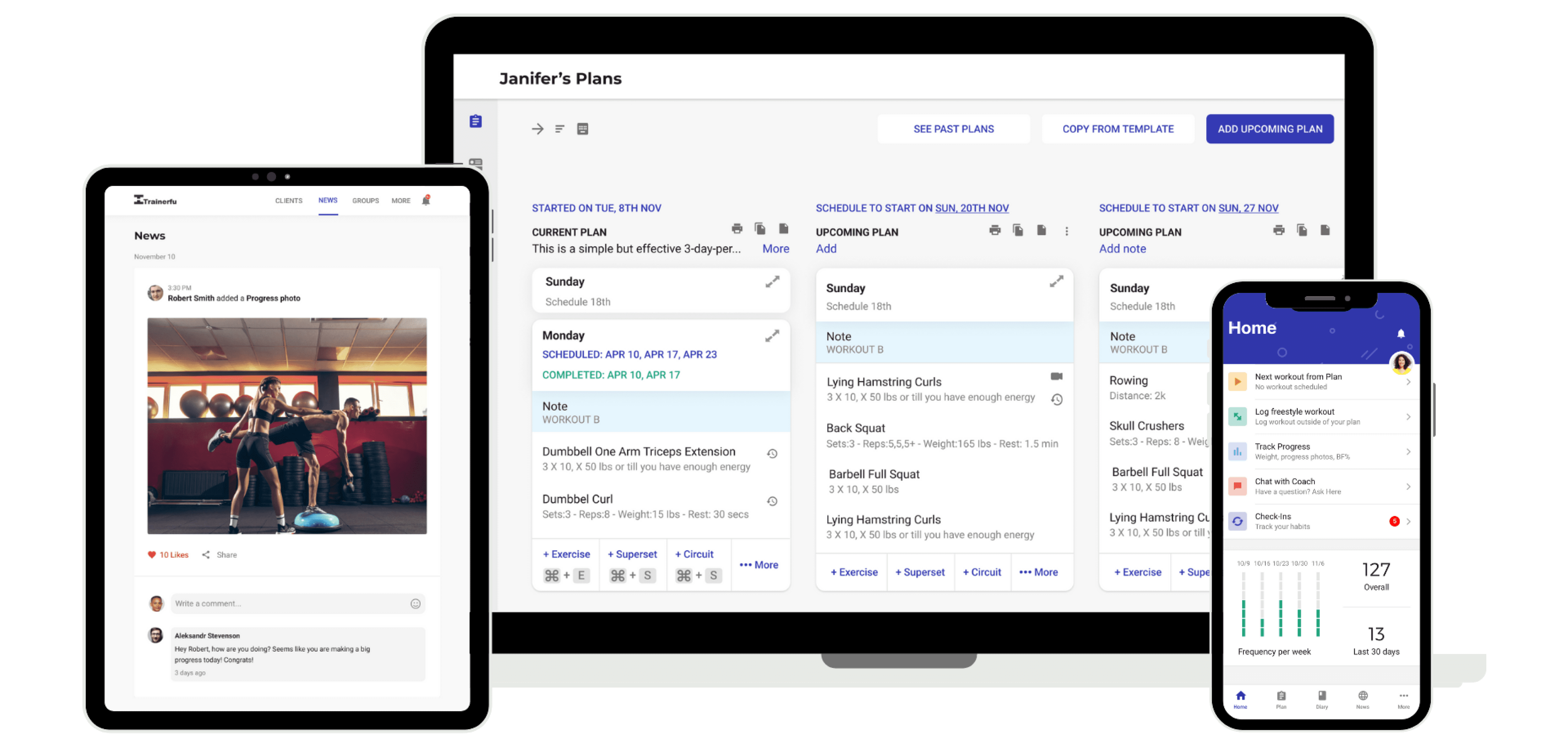 Uniquely Designed For Every Platform
Uniquely Designed For Every Platform
Trainerize
You'll notice that Trainerize apps look exactly the same on iOS and Android. That's because Trainerize uses a programming shortcut, which means an inferior experience for you and your clients. How would you feel if you were forced to use an Android app on your iPhone or vice-versa?.

Trainerfu, on the other hand, has been designed separately for each platform for a streamlined experience.
Try It Free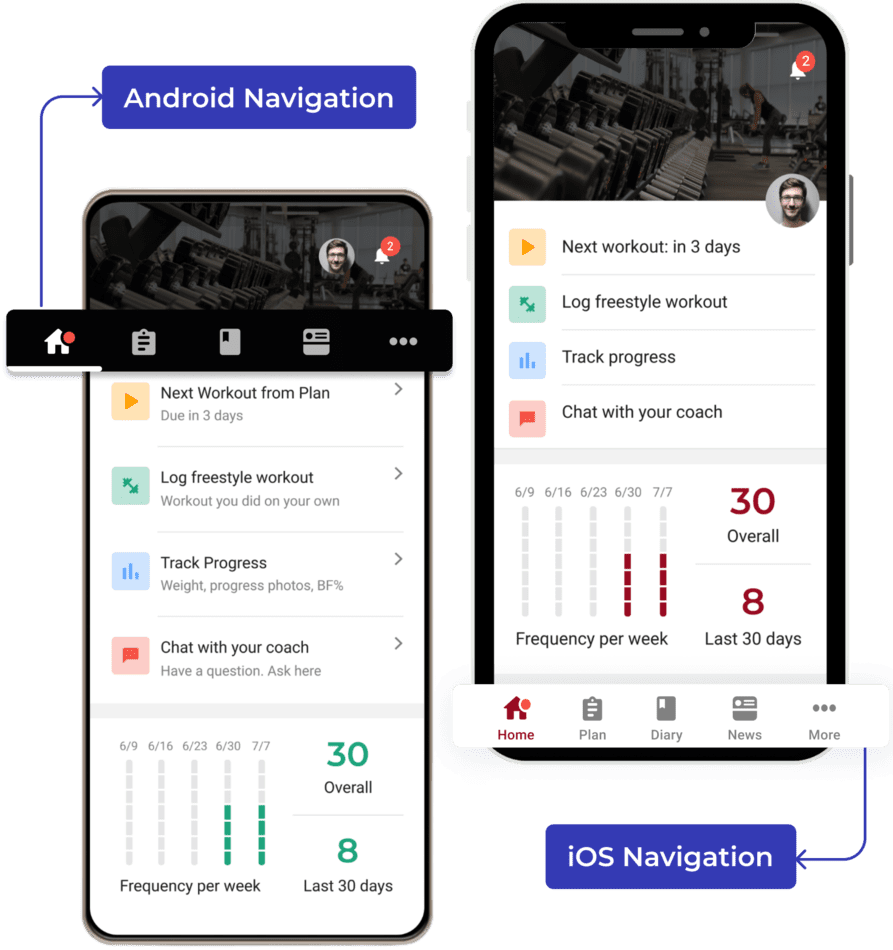 Simple, No-Clutter Apps For You and Your Clients
50% of Trainerfu reviews mention how easy it is to use. We guarantee you that you and your clients won't need to read an instruction manual or watch a video tutorial to get started with Trainerfu. It's that easy.
Great app

by BoySleezyE
As a trainer I really like having this app to keep up with and be in control of what my clients are doing when they are not with me. Also liking that they can post progress pics or messages to help motivate each other through a fitness community chat board. The other great thing are the demo videos, creating your own exercises, and choosing videos to demonstrate the exercise.
Best app for working with clients by far

by MiniJazMarie
This app is making it soooooooo much easier to communicate and assist my clients!!!! It's fantastic!
Awesome for clients and for trainers!

by jlgraham
Love that my clients can track their workouts and I can see- they love that they can check off each workout. I love being able to have plans and templates easy to access and add to new clients "plans"!
Great interface. Amazing customer service.

by Kconn002
This app is user-friendly and facilitates ongoing contact with clients, and helps with their accountability and adherence to a plan. The customer service at Trainerfu is also amazing - very responsive.
Trainerfu review

by Cassycguidinger
I love using this app as a personal trainer! The short videos, easy navigation and client to trainer messaging makes This app great to keep clients accountable.
Tristan Gibson

Love it i have been using trainerfu for two days with my first client and can't fault it best app for everything I need to help keep my client up-to-date with new exercises and the correct way to do it and it always helps me with how they are going with their routine and change it to suit them 5 stars well done
Great app

by BlueGreen22
Does everything it promises. Starting up a new business with clients local and remote? This is the app for you. Love it.
Steve Bailey

Easy to use, easy to understand.
Every Trainer Needs this!

by Supertimer
I love the app. It's a great way to create a sense of community within your client group. Also, makes my life so much easier typing out workouts! More than worth the $.
Very helpful. Saves a lot of time.

by Dannnnnnnyyyyy23243 –
My clients love the way I communicate with them on the app how I'm able to customize the workouts and track everything for them.
Marc Robins

I have been using TrainerFU for 12 months now. It is a great way to stay connected and create a community with my PT clients. Always new updates coming, and feedback is always wanted to help design and make the app run smoother and efficient for my business.
Jessica Holtcamp

So easy to use. Love that the workouts are right there and can access video if need be. also like that I can access my coach 24/7 as well as update my stats! Very convenient!!
Build Workout Plans
3X Faster
Trainerfu lets you create workout plans from a single dashboard, which means no more wasting time jumping back-and-forth between pages.

Having all the details of a client's plan in one view makes it faster for you to review and design workout plans...

This simple overview streamlines your process by giving you and your clients immediate feedback on what's working, and what needs to be adjusted.
Try It Free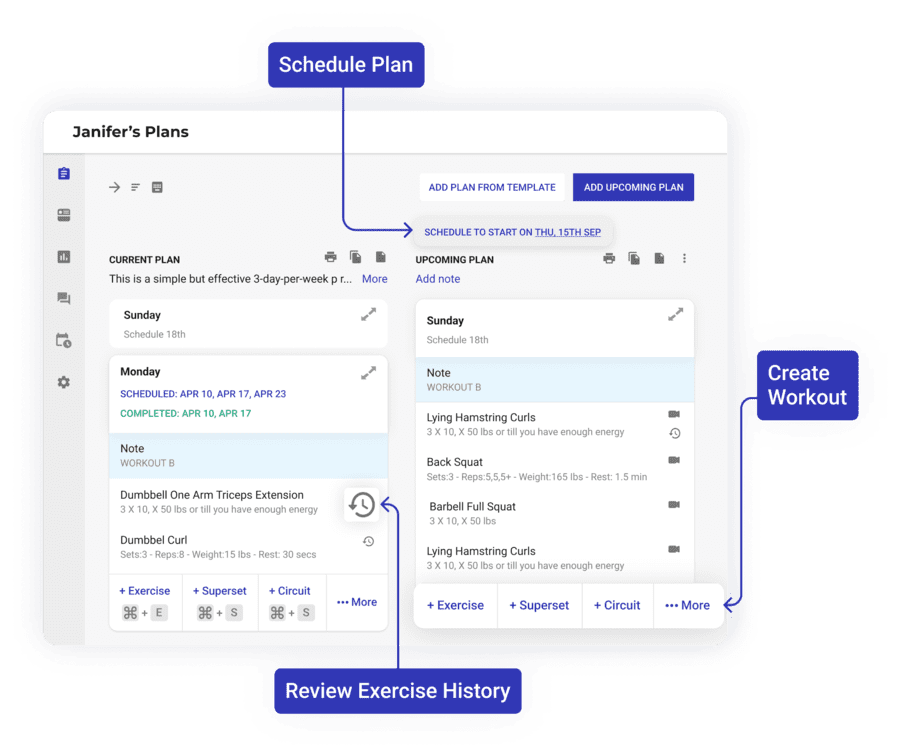 Build a Community Of Engaged Clients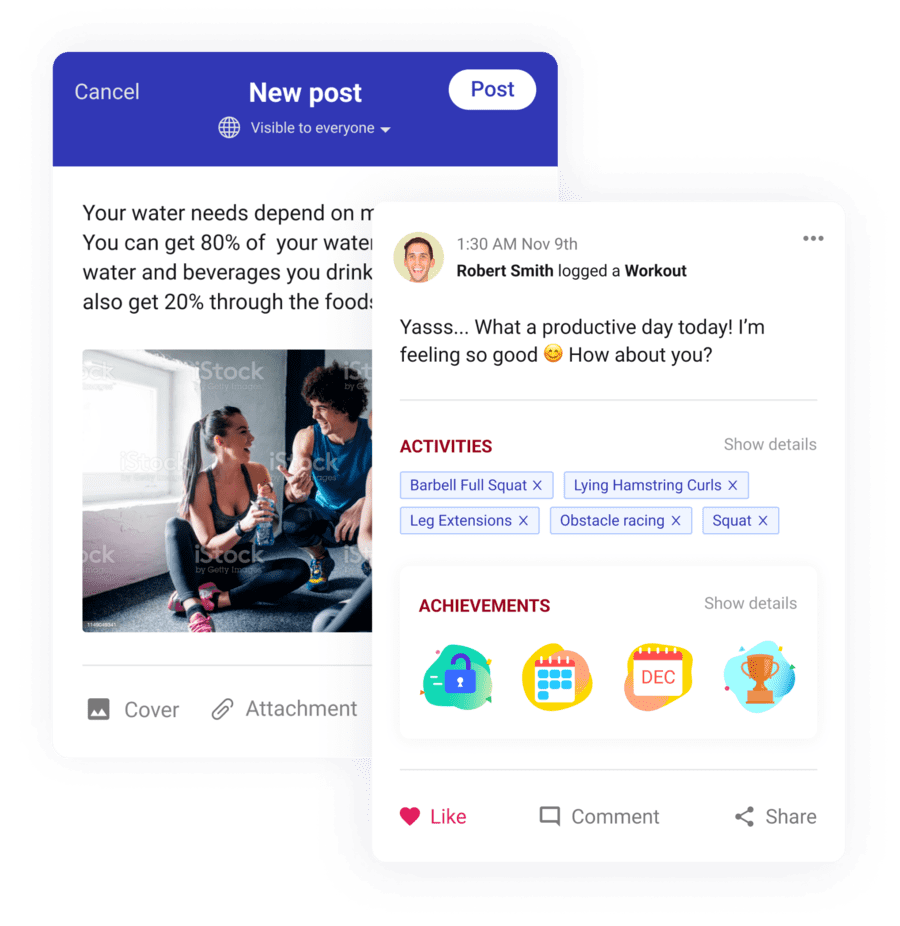 Trainerfu is the only personal training software that comes with a Facebook-style news-feed. Your clients can choose to share progress updates, ask questions, and motivate each other.

It also lets you keep your clients engaged by posting valuable content, inspiration, photos, and videos.

There's nothing stronger than a community working together. With Trainerfu you can build a loyal customer base that raves about their fitness experience.
Your Brand, Your App, Made Easy
You don't need the budget of a big business to get your own fitness app on the app store.
Trainerfu will create your own branded fitness app ready for your clients to download. We take care of everything for you, so you can spend more time doing what you love.
Affordable
Fast
Easy
Schedule Demo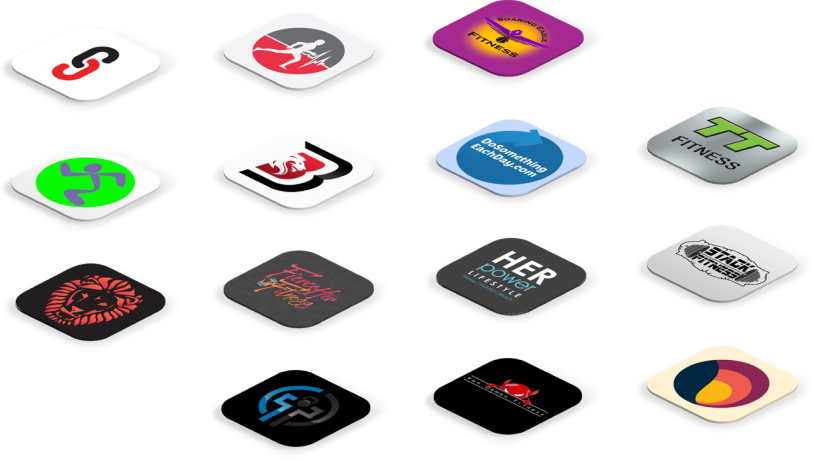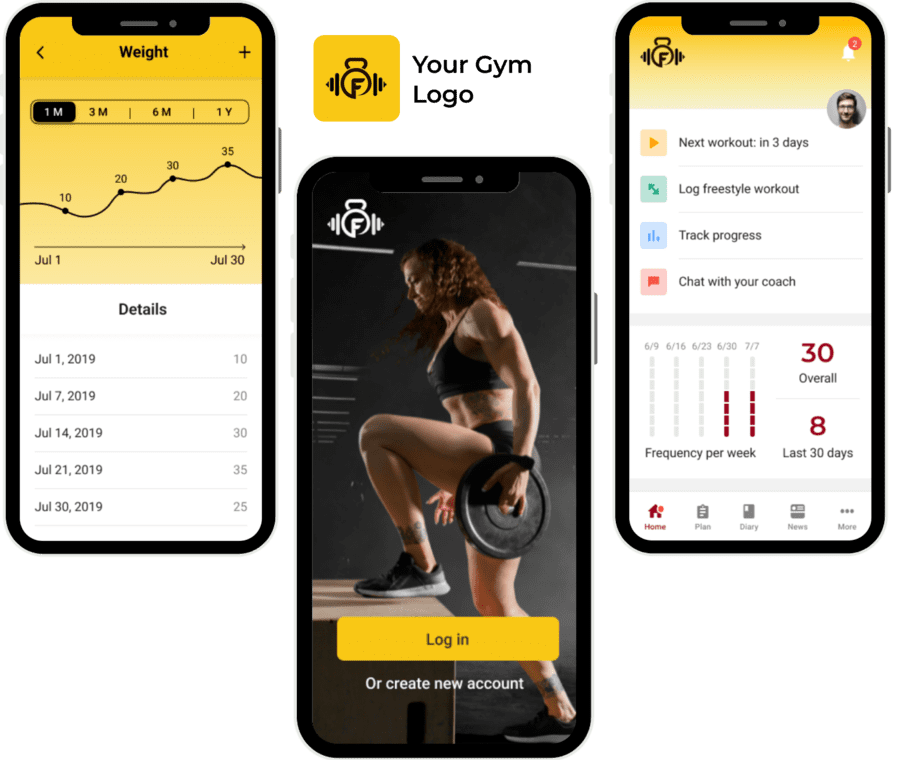 Transparent Pricing
With Trainerfu, pricing is simple and affordable. It scales depending on the number of clients you have registered in the app. That's it!

There are no price add-ons, upsells, or features you have to pay to unlock. Trainerize, on the other hand, practices different pricing methods…
| | Trainerize | |
| --- | --- | --- |
| Price per slot | $$ | $ |
| No. of paid addons | 5+ | 1 |
All of the Features.
None of the Frustration.
A Simple Coaching App That Just WORKS
Trainerfu has all the features you need to deliver 360-degree fitness coaching to your clients and grow your business.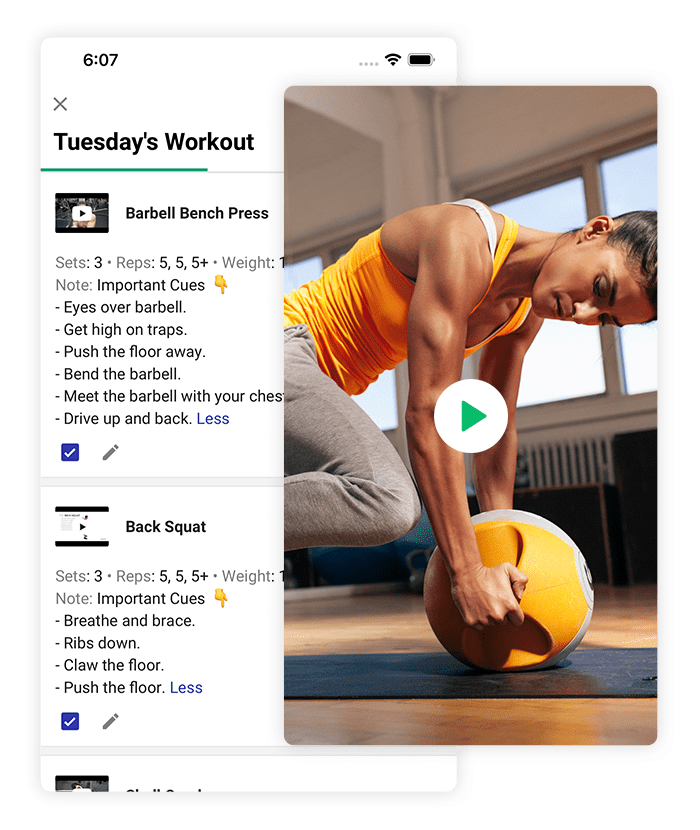 Build and deliver on-demand video workouts
Easily create workouts for your clients using thousands of video exercises.
Clients can review and easily follow the workouts from your branded app.
Use copy-paste and template features to save time and take on more clients than ever before.
Create and sell online fitness programs
Add revenue streams by selling fitness programs and challenges.
Easily bundle workouts, meal plans, recipe guide, resources, and other content along with your programs.
Sell your fitness programs online by embedding them on your website, Instagram, Email, Whatsapp and more.
Keep your clients accountable
Get notified when your clients complete workouts so that you can support and encourage them.
Automatically send accountability reminders when clients miss workouts.
Set up personalized congratulations when clients reach major milestones.
Boost engagement with your own in-app community
Keep your clients engaged at all times with Facebook-style newsfeed built inside your branded app.
Interact with clients as they share posts, ask questions, and more.
Post informative articles, links, videos – whatever you want!
Automate and scale your business
Save time by scheduling automatic messages to clients.
Automate onboarding with welcome messages and paperwork.
Drip-feed educational content and updates on a set schedule.
Use the admin interface to add trainers, manage access, and adjust advanced settings as your business grows.