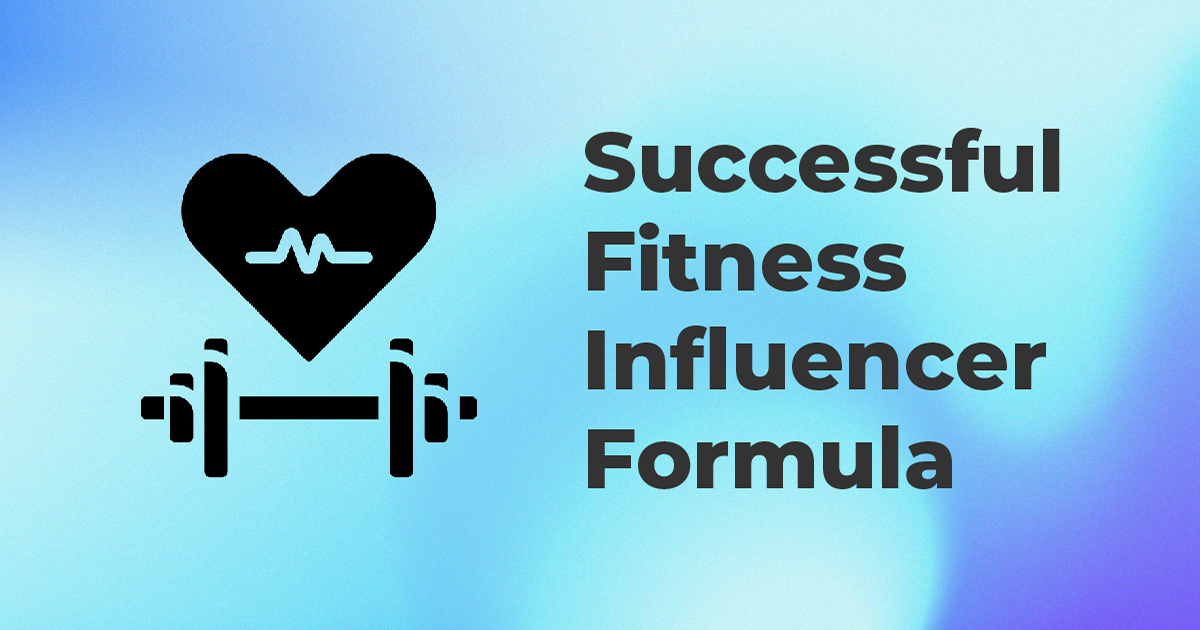 When you're scrolling through sites like Instagram or TikTok, it's hard to miss those super popular accounts who have tons of followers and countless likes. These accounts often enjoy the ability to make money through social media either by promoting other brands or selling their own products or services.
Personal trainers are one of the many types of online influencers that can use their following to grow their business. And though it may seem like some of those accounts with millions of followers appear overnight, it actually takes sustained time and effort to become an influencer.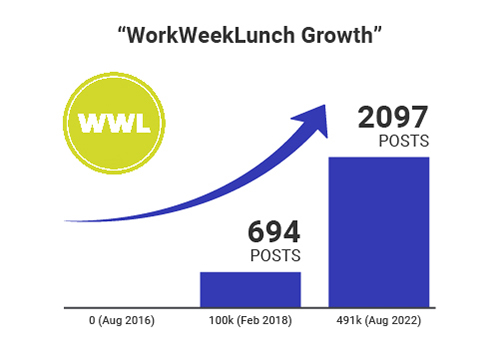 It's not always easy, but we're going to share a proven formula that will help you become a fitness influencer and make money online.
3 Step Formula For Becoming A Fitness Influencer:
Marketing alone isn't enough to get you the online attention you need to grow your business. So let's break down each of these steps so that you can become a fitness influencer and make more money.
Step 1
Make something unique that catches people's attention.
Do you think FedEx would have become a huge success without their promise of overnight delivery? Just being another shipping company with better customer service or better packaging probably wouldn't have brought them the level of success and recognition they have today. They won because they offered something unique that people care about and talked about it everywhere in their marketing campaigns.
Similarly do you think Domino's became a dominant pizza delivery company by simply running advertising campaigns about their great pepperoni? No. They became famous because they promised 30-minute pizza delivery or a money back guarantee when no one else was offering anything close.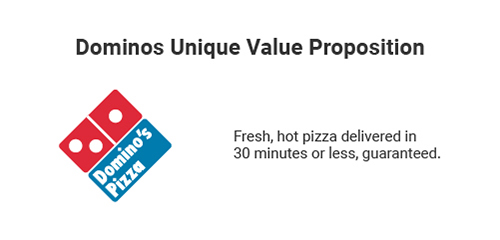 The right marketing strategy is important, but it's just as important to offer something unique. Being unique grabs attention which marketing fuels to make you successful.
To start, you need to find your version of overnight delivery and 30 min guarantees. You need to do something different that stands out in a saturated market.
Nail down your niche
If you really want to make something unique, it's important to think about who you are trying to serve. If you aren't clear on your niche for your personal training business, here are some tips to help:
Think about who your happiest clients are ; these are the people that understand the value of your service, have worked with you the longest, and are eager to share their positive experience. Are they busy women looking to lose weight? Or are they seniors looking to gain more strength and mobility? Which client have you been able to bring the best results?
Make sure your niche is the right size . So when thinking about your happiest clients (and not-so-happy clients), you may have a few segments come to mind. The important next step is making sure that those segments are the right size. For example, targeting "people that want to get in shape" might be a bit too broad. Whereas, "people with rotator cuff injuries" might be a little too narrow.
You've got to find the sweet spot, where the market is large enough to meet your revenue goals, but not so big that you aren't able to tailor your marketing efforts accordingly.
Pick a niche that matches your passion and your skills. Lastly, an incredibly important part of niching down is making sure you are qualified to work within your niche and that you actually enjoy doing so. Your expertise/experience in a certain area makes you more qualified than others to serve your particular niche.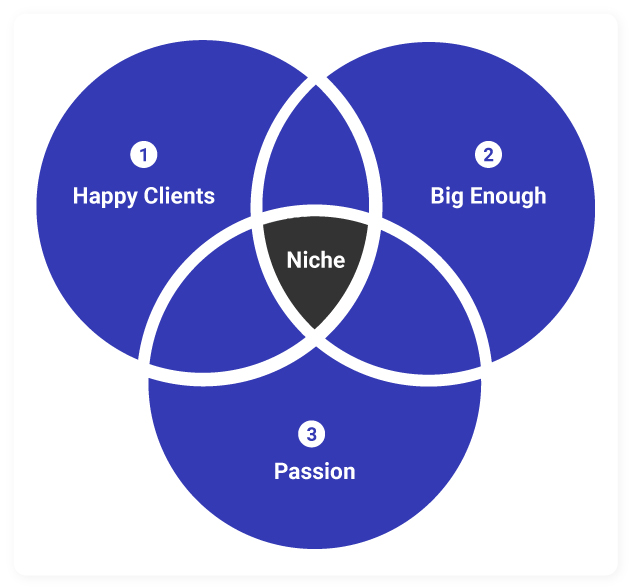 Find your unique value proposition
Once you know your niche, you can determine your unique value proposition. Your unique value proposition is "a clear statement that describes the benefit of your offer, how you solve your customer's needs and what distinguishes you from the competition."
When trying to determine your UVP, think about your competition – fitness businesses that are serving the same niche as you. Think about how your way of doing things differs from other trainers. What's your unique experience, background, and method? How does it shape the impact you make?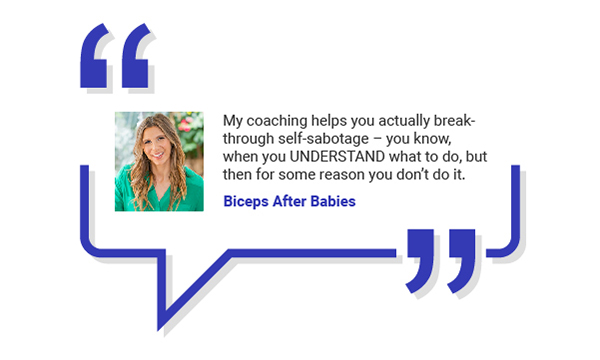 If your niche is busy moms that want to get in shape, how exactly do you help them do that? What makes you stand out from other trainers helping the same group? Be sure to focus on what you do well, not what other trainers do poorly.
Get clear on your UVP. Turn it into a mission statement. This is important because it will appear prominently in all of your marketing materials.
Step 2
Talk about it everywhere.
Now that you have your unique differentiator, you need to make it prominent in all of your marketing and online materials. It may feel repetitive, but you need to talk about this special sauce everywhere, reinforcing to your followers who you are and what makes you different.
Develop a content strategy
Let's break down the types of content that you will use to share your unique value with potential customers online.
Pillar content
You have already established that you have a unique method that takes your followers from point A to B. Think about four main "content pillars'' that you use to get your client results. These pillars will make up the framework of your content strategy.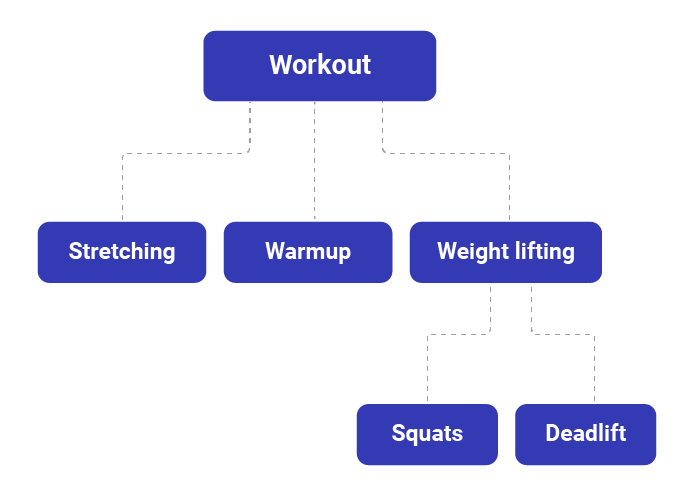 Here's an example of four pillars you might see on a fitness page:
Workout
Nutrition
Mindset
Habits
Once you have your pillars, you'll break them down even further to generate your actual content ideas. Here's what one of the pillars from above might look like broken down:
Workout
Stretching
Foam rolling
Warmup
Exercises
Form cues
Doing this for each pillar will give you 25-30 subtopics. These educational topics can help you build your authority online so that followers see you as a go-to source for all things fitness which can help you grow your accounts more quickly.
Your identity
Along with your health and fitness content, you should use aspects of your personality to connect with followers and prospects online. Are you a mom? Love to travel? A pet lover? Share these pieces of yourself in your marketing content to be more relatable and likable. These components will shape your brand identity, which is the human element of a brand that helps people trust you.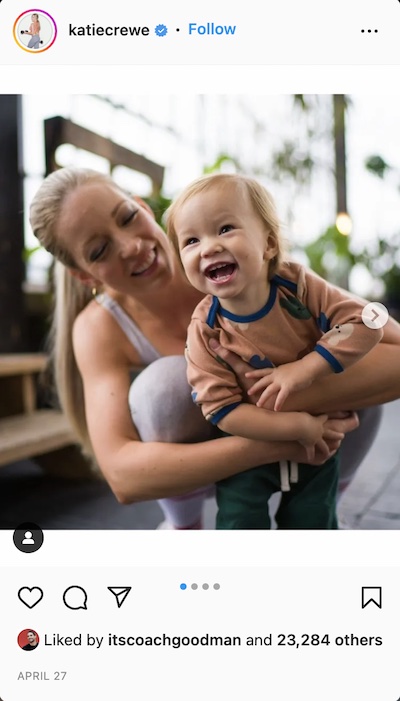 Success stories
Don't just talk about your unique method, prove it works. Do this by sharing client testimonials, before & after photos, and pictures of your clients enjoying your program.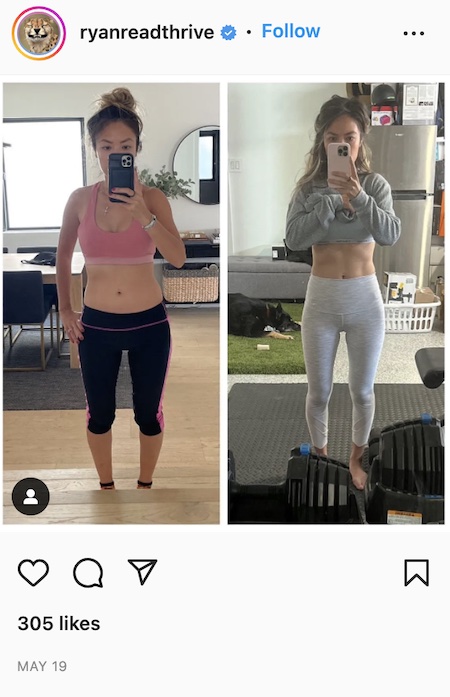 Choose marketing channels
When it comes to marketing, there are many different ways to spread your message, and each channel has different pros and cons. The options include:
Search based channels: Google/Blogging, YouTube
Social network channels: Instagram, Facebook, TikTok
Email
Partnerships
And more!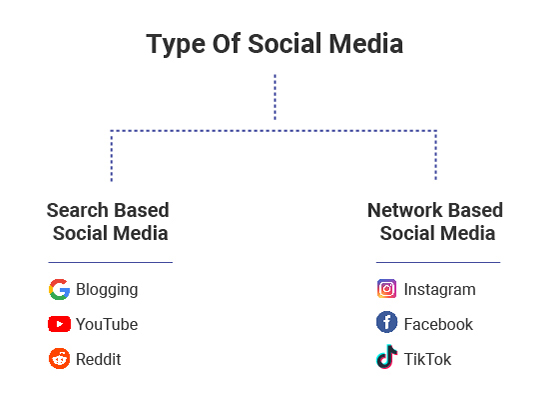 Eventually you will want to use multiple channels to build strong sales funnels. But when you're trying to gain popularity as a fitness influencer, it can be helpful to start with just one and focus on growth there.
To learn more about how to use these different channels to market your business, be sure to check out some of our resources like:
Step 3
Monetize your offer.
The two steps above will help you get a lot of new attention to your business. Now it's time to make the most of that attention with the right offers.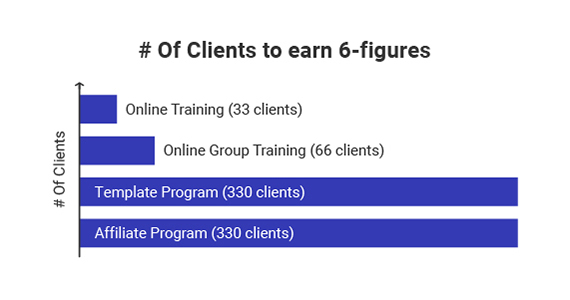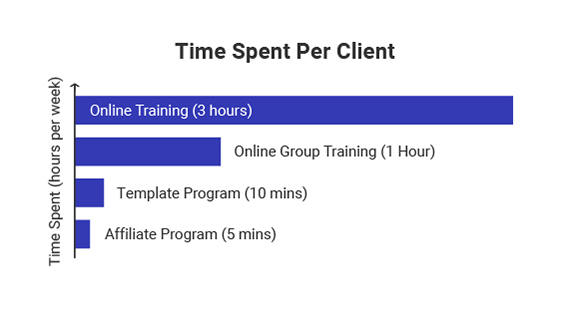 Online personal training
Offering online personal training is a great way to convert more online followers into paying clients. Online personal training involves delivering all of your training components remotely. You can include everything that a client might get in a regular program and even extras like habit coaching, community support, and more.
Online personal training takes less of your time, so it's more affordable and flexible. It's a great option for clients that aren't the right fit for traditional personal training. And for those clients that want flexibility and affordability but need a little more support? Include occasional in-person sessions as part of a hybrid training program.
Online group fitness program
One really lucrative way to package online training is by creating a group fitness challenge or training program. This allows you to serve a lot of clients at once, making the most of your time.
To make sure that the online group challenge works for all participants, it is important that all participants more or less have the same start point and a common end goal. For example, you can bundle working moms who are looking to shed a few pounds in one training group.
This package would be a cheaper option for clients, since you are not offering personalized one-on-one training. As with all of your packages, think about the amount of time it will take you to create and what resources you will be including. You can consider charging a flat rate for an online group training program, for example, $799 for a 12-week challenge.
Template program
A template program is exactly what it sounds like – a program without any personalization. Your clients can easily download the program and get started whenever they want.
It shouldn't take up much of your time since you don't have in-person interactions with the clients, and you just need to update the program once in a while.
Template programs demand the least interaction between personal trainers and their clients. Therefore, they are generally low-priced, ranging from $10- $30 per month. You can also choose to set a one-time charge for the program, especially if you don't plan on updating it often.
Template programs aren't necessarily the most profitable of the online personal training packages, but when offered in addition to your other services they can provide a great source of passive income.
Affiliate marketing
Another great way to make your newfound fame work for you online is through affiliate marketing. This involves promoting and selling for other businesses, and can be a great supplement to your personal training.
Consider partnerships with other brands in the industry. You may be able to make an extra income by simply sharing a post in a great pair of leggings or creating Instagram Reels about your favorite protein powder.
To sum it all up
To gain notoriety online, you have to figure out what makes you unique and share it across multiple different channels. You can use your popularity to make money by coming up with the right offers.
In essence, becoming a fitness influencer is all about marketing and building a great brand. You can elevate your brand even further with a custom branded app from TrainerFu. Not only can the app be used to deliver your online training services, you can also impress clients by having a great looking app that they can download right to their phone.
A customized app along with the formula above can help you attract and serve more clients than ever before.